Posts

52

Joined

Last visited
Profile Information
Gender
Location
Interests

Family,Football,Cruising,Woodworking
RedRambler's Achievements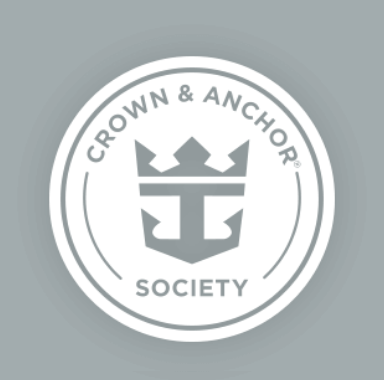 Platinum (3/7)
32
Reputation
Scheduled to board Odyssey on Jan 2nd, will be our first cruise since March 2020 cancellation of last cruise. Definitely interested in any updates you can give as your cruise progresses. Maybe you can settle a quarrel between my wife and I. Mask on or off in the solarium? I say its indoor space so yes if your not in the water, she disagrees.

No they don't rush you, actually on the stairs they are constantly telling you to watch your step and use the handrails. My mobility comment was intended for people that have trouble navigating regular stairs, since the crew stairs are a little more difficult.

Not sure I remember the length correctly or not, but I am sure we met in the MDR around 9:30 or 10:30 and did not finish until lunchtime.

If your like me and want to know every detail about the ship you are on it is amazing. I did the all access tour on the Allure two years ago. The only caution I would give is that you need to be a mobile person as the tour uses the crew stairwells and they are a lot steeper and smaller treads than the public stairwells. Our tour started in the MDR where we entered the galley and got a snack, then onto the food storage areas which is in the "I-95 corridor", then the laundry facility, next was the engine control room, after that we went to crew bar and library area where we were served drinks, then onto the backstage view of the Amber theater, and the final stop was touring the bridge. As I said earlier mobility is key so this might not be one for small children or older adults. Also if I remember correctly they did not allow any video recording, but they did allow still photography.

We were just on Allure last week and I have to say VOOM impressed me, as I wasn't expecting much for internet at see. It worked so well that we were able to text friends on board as well as each other. My wife was also able to connect to all her social media easily. We even were able to face time and make wifi calls to our 2 boys that didn't go on the cruise with us. I also was able to connect my macbook to voom and it worked great as well. I have limited experience, but I can testify that on allure voom is very good.

I just did the sushi making class on the Allure last week. I completely enjoyed it! The class was very informative and fun at the same time. We made 4 different types of sushi, crunchy shrimp roll, spicy tuna roll, California hand roll, and shrimp nigiri. The day after my class, I took my wife back to Izumi to try some more for a pre-dinner snack and my teacher/chef was working. He guided us on our selection and also made us a special creation that was on the house.

We stayed in a Crown Loft on Allure with our two boys just for that reason. My wife and I claimed the whole loft and upstairs bath for ourselves. The boys had the lower level which worked well until bedtime. Our boys are ages 14 and 7 and they slept together one night on the fold out sofa, but not happily. Luckily our awesome stateroom attendant Marva saved our vacation. We asked her if there were any other options and she said sure. Every night when she prepared the the fold out sofa for our 14 year old she would bring in a rollaway bed for our 7 year old and take it away during the day. I couldn't have imagined all four of us in smaller single room.

My opinion is that the Coastal Kitchen is supposed to be a "middle ground" between the MDR and specialty dining. The CK menu does not change like the MDR, but it is a smaller venue with great service like specialty dining. I like going to CK for a change of pace, I thought the food was good the few times we ate dinner there. You are correct, in a JS you are able to eat dinner at CK, but grand suite and above get breakfast lunch and dinner in CK. Actually breakfast in CK was one of my favorites when we stayed in a Crown Loft suite. I loved waking up and just walking around the corner from my room to sit down for breakfast with a view in small and not usually very busy locale.

Just a quick question about Voom. When you login do you stay connected to Voom until you disconnect or connect with another device? Does Voom automatically disconnect you from inactivity or when you close an app/browser? Thanks

I sail on the Allure in a little more than a week in a Crown Loft Suite, so I decided to check my cruise planner. Coastal Kitchen is not even listed as one of the dining options to make reservations for ahead of time. All of the rest of the specialty dining is listed as well as the dining packages and the MTD option, but no Coastal Kitchen.

Thank you all for the great advice! I am pretty excited about trying Izumi, so much so I might even do it on embarkation day. 12 days left on the countdown!

I guess this is my beginner ignorance, but how big are these sushi rolls? "Finger food" was mentioned earlier, so are the slices small enough to be single bites that you pop in your whole or are the pieces more than one bite? Also how many rolls or pieces would be considered a normal meal? Wife wife always makes fun of me that my "normal meal" is not the average "normal meal" because I am a former football lineman and currently a coach that weighs 280 pounds. I just don't want to appear to be glutton or at the same time leave hungry.

I have to admit, I have never had sushi in my life. I am a "corn fed countryboy from the midwest that would rather have rare steak, strong whiskey, and cold beer". Ok I am not as bad as the stereotype I just depicted, but I do need plenty of guidance. I will be on the Allure in 16 days and have decided to try things I haven't tried in the past. We have dined at Izumi before but for the hibachi experience. This time I plan to try sushi for the first time ever. My problem is I have new clue where to start, so I need some of you experts to give me a guide of do's and don'ts and make sense of the menu. Flavor is important to me, texture doesn't bother me, and if I can eat a steak rare I can eat a raw fish. I look forward to your advice!

Does anyone know who the current CD is on the Allure?

Ukulele: Did the Galvez have a 2 night minimum? I have been trying to make reservations online, but it says no available rooms. When I put in for 2 nights the rooms are amazingly available.