 Posts

96

Joined

Last visited
Drewmommy's Achievements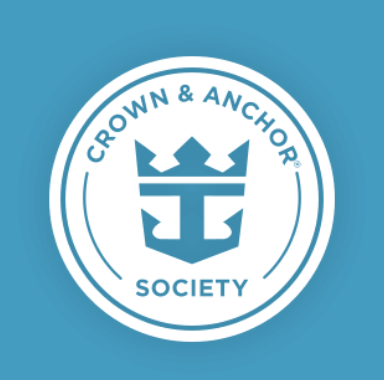 Diamond (5/7)
20
Reputation
Thank you for the info. I am going to try to add a 4th to my already booked 3 person reservation and I was worried the entire thing would get repriced because now guests #1 and #2 fare went up by almost $800 since I booked. So if I'm interpreting correctly, if Guest #3's total fare is showing as $317.61 (assuming port fees are the same) on my invoice, that's what I should expect to pay for Guest #4? I just want to be prepared in case I'm told something different.

Thank you. I'm from Southern California and like it to be in the 80's or 90's for swimming. The itinerary on my sailing is 3 days in Bermuda so just wondering what we would do in port if playing at the beach isn't in the cards.

Is mid April too cold for swimming in the pool onboard or swimming at the beach in Bermuda?

I put a deposit down for an April 2019 Anthem sailing. Been trying to research about the ship and have read there is no MDR? The Next Cruise agent I booked with asked if I wanted 1st or 2nd seating for dinner so I'm a little confused. How does dining work on the Anthem?

May I ask what there is to do in Bermuda for 3 nights? I was on the Allure this past week and put a deposit for this 4/13/19 Anthem itinerary only because I wanted to sail on that ship and the dates coincides with Spring Break. I figured for only a $50 deposit, why not?

http://viconsortium.com/virgin-islands-2/beach-advisory-june-16-2017/

We purchased the daypass for the British Colonial and we set sail on the Allure on the 25th. I thought I read somewhere that guests cannot get into the resort until 9a. Is this correct?

This makes perfect sense. Thank you!

No, that won't work with such a large group (65 people). We all want to dine at the same time. It would just be more interesting if we could dine with different people within our group within our 8 assigned tables throughout the week as opposed to dining with the same people that you're sharing a cabin with. I'll wait until we get onboard in a few weeks to see what our options are.

We would definitely stay within our original 8 tables assigned. I just wanted to know if it's possible for people to move to different tables on some nights maybe even each night. I guess I'll just wait until we get onboard and speak to the staff.

I'm cruising with a large group and we are currently seated at 8 different tables near each other. Are they strict about staying at your assigned table or can we switch it up each night?

We'll be cruising with friends who have toddlers. How do you handle the bath situation since there is only a shower in regular cabins?

Can you pay for Luggage Valet using OBC?

Does anyone who has recently sailed on the Allure know what the buy in amount is for the satellite tournament that gives you a chance to win a cruise plus a seat at the December 2017 Royal Poker Tournament?