Posts

35

Joined

Last visited
GrubbyGrubbles's Achievements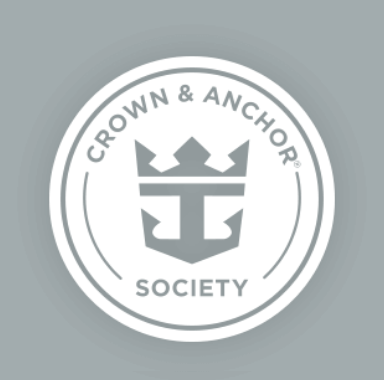 Platinum (3/7)
20
Reputation
FYI to anyone who might be reading this - I did send an email to Royal Caribbean, and a follow up email as I hadn't heard anything, and I've had no response whatsoever. Not even a customary "we'll look in to it" email. I'm disappointed that there's not even been an acknowledgement, let alone anything else.

I returned from a Southampton round trip on the Navigator on Sunday and didn't experience anything like you've described. It's a shame you had such a bad experience. I don't recall many non English channels on the TV, but to be honest we didn't really watch TV in the cabin so I may have just missed them. We didn't watch that many of the theatre or poolside movies either but the ones we did see were fine, in our opinion. There were some kids running around at night and as frustrating as that is, that can happen anywhere. I did however see security watching them like a hawk. Saying that, I don't remember seeing Security anywhere else on the ship over the week. I'm sure they were there but I must have been oblivious to it - probably because there were no other times I felt like I wanted their presence. You're right in that this isn't a cheap holiday and as consumers we have certain expectations, which should be met when those expectations aren't unreasonable. If you feel the TV and films were too repetitive you could contact RC to see what their reasons are. I hope this hasn't put you off RC too much. I haven't used any other cruise line but have looked and we always come back to RC because of what they have to offer.

That sounds reasonable. I think I'll do that. :)

I know I probably should but I feel a bit cynical and wonder if RC would even care. It's the wrong attitude, I know.....

We've not done an organised shore excursion before, but always preferred to use the shuttle buses and look around the ports of call ourselves. However, this time we decided to book a RC shore excursion in Gijon. It was titled 'Historic Covadonga with Asturian Lunch'. To quote the marketing on the RC website, this excusrion promsed we would immerse ourselves in Spain's rich history and natural splendor on a half-day tour including majestic mountain ranges, a sacred cave, a key battle site and a delicious lunch featuring typical Asturian fare. What actually happened was we spent too many hours on a coach due to the increased volume of traffic in the height of Spain's tourist season. There was no battlesite that we could see and barely any time at the spots we did stop at - due to the traffic we arrived at the sacred cave so late that the guide gave us only half an hour to look around but unfortunately the queue for the cave was over half an hour long so we had to leave it, and we also made a stop in a town which used to be the capital of Spain before Madrid. The guide took us on a short walk to see the Roman bridge in this town. The bridge was nice enough but due to everything running so late, we then had to walk back to the coach, leaving no time to explore the town and the shops. I'd have rather done this than seen the bridge. We stopped at a restaurant for lunch which consisited of bean soup (quite nice), a very tough escallope of chicken served with chips (we all left most of the chicken but ate the chips, which were really greasy) and a (watery) rice pudding to finish. I've still yet to research is this is indeed typical Asturian fayre but we were not impressed. To add to all of this the guide on the coach was as dull as ditchwater. He had no personality and offered very little in the way of information of what we were passing on the road, making the hours on the coach very boring. An entertaining guide would have probably gone some way to making a rubbish day a bit better. This excursion cost about £250 for 4 of us and we were all really disappointed and wished we'd stayed on board the ship. The volume of traffic was obviously no one's fault, however at one point the guide came over the speaker and said "August is the worse time to visit Spain. This isn't my fault"! (maybe he has experienced complaints before???). August is a busy month almost everywhere so my complaint is that RC or the shore excursion company should allow for the extra traffic on the road at this time of year and either make it a longer day trip or cut something out, allowing the guests to spend longer at other stops. On this occasion, my husband and son were not impressed the battlesite was missed completely as they are both into their history and was looking forward to that stop in particular. I guess you live and learn. This could have been a great trip if it had been better thought out, given the time of year.

Thank you both. Much appreciated. To clarify, I'm ok taking the medication on board in my pill box? I don't need to take the boxes they came in to prove that they are legal?

Hey everyone I cruise tomorrow and I've been so flat out at work that I can't remember what I have and haven't done and we sail tomorrow so I am desperately trying to get sorted. My first question is about online check in. I *think* I have checked in but can't remember. I know I have missed the deadline for online check in now but is there any way to tell if I have completed it or not? I have a Guest Ticket booklet that I printed out a while ago, along with a luggage tag print out. Is this any indication as to whether I checked in online? Secondly, I am on two different prescription medications. They are both in tablet form and I keep them in a Monday to Sunday pill box to help me remember to take them. Can I put these in hand luggage and am I ok taking prescription medication on board? I am a tiny bit flipping out at my disorganistion but keeping perspective given what's happened in Barcelona. I know my queries are trivial but any help would be much appreciated. Thanks in advance.

Thank you for the replies everyone. :)

Hi everyone Can someone please remind me what time we have to get off the ship by at the end of a cruise? I can't find any information in the paperwork and the website seems to be down. Thanks in advance.

Someone posted this on Facebook and I thought it was a great picture. It's the size of the Titanic compared to modern cruise ships. I feel thankful I can afford a holiday at all, let alone a cruise holiday, but this picture makes me feel totally spoiled. Not long until my next cruise - we're getting excited!

I've only booked 2 RC cruises but have gone with Guarantee rooms both times. Last year it was an Ocean View Guarantee and when we were finally allocated a room we were initially disappointed to find it was on Deck 2. However, I was actually really pleased with the room in the end. The location was really quiet and there was nothing above us either. We barely felt the ship move and I'd have no hesitation in having a room on deck 2 again. This year we went to book and would have been happy taking the risk with another OV guarantee room but bizarrely, the balcony guarantee room was cheaper. We were allocated our room a few weeks ago and we've got deck 9. From the plans it doesn't look like it's in a bad location either but we'll see. For me, it seems to have been worth the risk so far.

I totally agree. My sister and I used to be out all day as kids and there was no phone to contact us on either! I think parents are more cautious these days, myself included.

I would put my kids in swimming lessons, and not because I've waited until I'm on a cruise for them to learn how to swim or to get rid of them for some of the day. Do you have any idea how boring it can be for kids on holiday when they are surrounded by adults? Do you not think living in each others pockets for a week or longer can take its toll on everyone? Kids have boundless energy and want to be on the go all the time. We can try and make it as fun as possible but ultimately there's only so much you can do on board. This is an activity they can choose to take part in if they wish and gives them some time away from their parents. With regards to them learning at home - my husband can't swim and I wouldn't be confident enough to be responsible for 2 non-swimming children. The lessons at the local centre here have a massive waiting list, which my children are on, but if the cruise came around sooner than the lessons they why not have them learn whilst on board?

As someone who loathes exercise but does it as a necessary evil, I can't think of anything worse than a personal trainer/coach on a cruise. Walking up to the Windjammer is as much exercise as I plan on doing :-D

Hey everyone. I am looking at shore excursions and wondered what the coaches are like from Le Havre to Paris. The journeys to and from are very long and I have 2 children (12 and 7) - do the coaches have any entertainment in them to keep them from being bored? Any information much appreciated. Thanks.