Posts

884

Joined

Last visited

Days Won

3
Profile Information
Gender
Location
Interests

All things Tar Heel, good music, and good food. LOVE cruising, but don't get to nearly often enough.
Floski's Achievements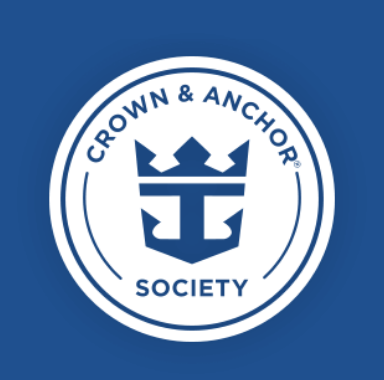 Pinnacle (7/7)
1.4k
Reputation
No water, though. Just a refreshing gust of air. Now y'all stop trying to get me put in Matt's Time Out!

It's actually quite refreshing.

They got me in 2016 - pretty much the same pricing as the OP states. I was mad when I found out, but live and learn. However, it is a beautiful watch and I get a ton of compliments for it. I wish it wouldn't stop if I go for a day without wearing it.

Just keep sitting there, reach around, push the button, and enjoy the whoosh!!!!!

You've got to be kidding, right? Is it April 1?

I'm confused. Is the mixed vax thing that common? When I got mine, I never would have even considered making my second jab a different maker. Perhaps this is more common in other countries?

Oh, hellfire. I didn't even consider spring break. Thanks for stopping me before I got too involved. Harmony it is, then!! Thanks, Tony. Now, the conference needs y'all to get off the schnide and win a game!

I have a 3/27 Harmony cruise booked out of PC, but have been toying with changing it to either Wonder or a sweet 8-nighter on Allure, both out of FLL at about the same time. I've never been there, and am not super excited about adding 2.5 hours to my drive down, but am willing to reconsider. I can't fly, as my wife brings enough luggage to last 6 months. I am looking for a good, nice, hotel that is close but won't kill my wallet (I know, I want everything) that has long term parking and shuttle service. Surely some of y'all drive down. Thanks for any help.

Thinking about driving down in April. Are there any good hotels that have cruise parking?

I got this.... Ohhhhh, I thought you said sweet expert

So we might have a conundrum with our cruise and getting tested. Hopefully we'll all be able to get tested NLT Friday afternoon/evening. But considering it's Thanksgiving weekend, we all need to be vigilant so we can get them. It would be nice if the cruise lines had an agreement with some Port Canaveral pharmacies so we could get them down there. ETA: I guess I should have read Matt's updates first. But we still need to all formulate a plan so we don't miss out. Also, since we can't get tested until we're within the 48 hours, if any of us test positive, we may not get to cancel without losing our money.

A journey of a thousand miles starts with but a wee tool....

I wasn't going to offer, but what the hell, YOLO Question - How much of an upgrade is a Grand Suite from an OVB cabin?

CHECK-IN IS OPEN! Don't just stand there, let's get to it, strike the pose, there's nothing to it!