 Posts

306

Joined

Last visited
Recent Profile Visitors
The recent visitors block is disabled and is not being shown to other users.
CruisingNewb's Achievements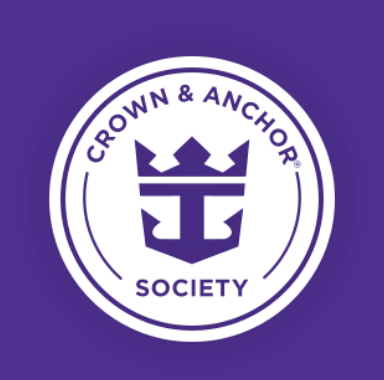 Diamond Plus (6/7)
307
Reputation
Royal intended to be at full capacity by May/June. They also knew about potent staff shortages. So then why push forward for a capacity that they could potentially not cater to? The past sailings of around 40 to 70% were doable. So mathematically, if they wanted more passengers, they should have had the staffing and contingency plans in place prior to full sailings. a business is usually in a greater position of power and knowledge, passing off the shortage issues onto the consumer is somewhat wrong. I'm not saying we can play dumb and be blissfully ignorant, but the opposite is to say that we should not expect the greatest possible outcome as a consumer, ever.

Thank you! So if COVID is causing the problems, at least we have some idea of a timeline when the ship will no longer be understaffed.

He never says on the ovation. He says it in such a way that it could mean COVID cases on any Alaskan RCCL ship. I watched it several times with volume on loud and closed captioning.

1. I have had Covid twice and within a short period of time. No. it wasn't a continuation. I tested negative twice in between cases. 2. I still keep reading comments about covid cases in this thread. My thread was specific to Ovation of the Seas. Please show me the source for covid cases amongst staff (or otherwise) currently for Ovation of the Seas. I still cannot find where some of you are getting this info.

I can see how that might have made you feel shamed. Everyone is different in how they perceive a situation. Here is my ultimate take on this, and I hope you understand that I am trying to be sympathetic, you don't know the bartender's background, culture, etc...his repeated comments may have hurt you, but I say give him the benefit of the doubt and brush this one off. I am definitely anti-bully and anti-shaming, even though I am guilty of shaming once in awhile, but its all on a spectrum. If you let it get to you that badly, then its only hurting you. I know, I know, if others feel the same way, and experience the same thing, they too are being hurt, but in this specific instance, it just seems like bartender banter. Oh...by the way, I have had customers ask me, way back when, for virgin drinks and when I would try and upsell them, they would say something like "I don't drink" or "I'm a recovering alcoholic." That would shut me up real quick.

Lizzy, read my post about my current investigations about the conditions on Ovation. I hope that it appeases some of your frustrations as it did mine when I discovered them. Part of the experience is what is offered, the other part is how you decide to experience...Let's not let some bad news pre-emptively make this cruise a bad experience.

Exactly. I should have read your comment before posting mine. Very well said.

I am sorry that you felt shamed. I don't think the statement (read as text) is a direct insult or attempt to shame though. I was once a bartender and when someone ordered a well drink, I would often try to upsell (as my job recommended) by saying, "Really? Top shelf is only xxx dollars more." This statement was never intended to mean, "c'mon can't you afford the good stuff?" I expect my bartenders to be friendly and that sometimes includes light jabbing back and forth. BUT--if the bartender in question used a derogatory tone of voice or some other mannerism indicating shame, then for sure that is inappropriate.

True, but that is what spin doctors are paid to do. A captain of a ship has to wear many hats and spin doctor is one. Captain doesn't have to say, "Due to staffing issues, your cruise will suck" but could say "due to the currently unexpected staff to cruiser ratios, we are striving to provide you with the best experience...Northstar is down due to maintenance but the Northstar observation deck is open for spectacular views of the glaciers." Something like that. I too hope that the future will bring more pleasurable topics to discuss.

Those are great points and deserving of our deference in RCCL's experience and wisdom. It gives me some peace of mind. Thank you.

YES. I hope to assist in alleviating as much anxiety and informing others of the Ovation situation as possible by using facts and my perceptions based upon facts. I hope that my thread is not causing anxiety but rather helping acknowledge the real-time reality for this ship and upcoming Alaskan cruises this season. I am hopeful.

OK. So...not to betray Matt and this WONDERFUL website of his, but I spent an hour reading through another forum thread by someone who was on the Ovation right now. Here are my takeaways: 1. No reports of Covid on board (at least from the posts that I read). 2. About 3900 passengers on board, which is about a little over 80% capacity if using max numbers). 3. Longest wait time for a meal in the MDR was 1 hr 45 min., but reports of a little over an hour were also present. 4. Northstar, from my research, prior blogs and vlogs, has been intermittently down since Ovation was in Asia. 5. Embarkation for the 11 am boarding took about 45 minutes (which is more than okay with me). 6. MANY people were NOT prpeared to board (ie: muster drill, ArriveCan, documentation, etc.) 7. Only a few shows were cancelled/not offered. 8. According to 10-42, one of our members, the Solarium Bistro was closed, but I am not sure if it was for lunch, or permanently for that cruise. All in all, it doesn't look that bad at all!!!!

100%!!!!! And YES on the COMMUNICATIONS point. Spot on Lizzy!

Very true. I checked and did mock sailings every day from January through April. There were tons of rooms left until about end of March. I guess I was naive in thinking that they would limit bookings in March for a June sailing.

No, no. No apologies are necessary! I get that words on the screen lose alot in terms of tone. I am a legal professional and try to write a specific way. So I may have come off brash. In any event, you are correct in that glass half full is the way to go. Better than an empty glass right?