 Posts

618

Joined

Last visited
Recent Profile Visitors
The recent visitors block is disabled and is not being shown to other users.
CruisingNewb's Achievements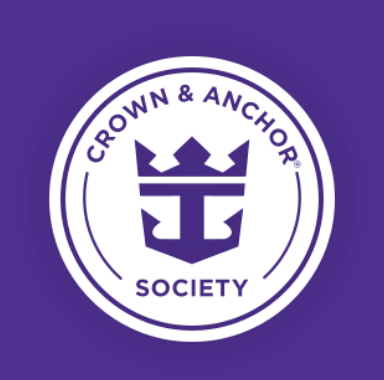 Diamond Plus (6/7)
769
Reputation
Things to consider for both iFly and Northstar: 1. If you are not planning to do the Space Needle or the ferris wheel in Seattle, Northstar on embarkation day offers great views of Seattle. We were lucky to have done it in Seattle AND Skagway for FREE. The entertainment director was so nice to us when we met him on Northstar on embarkation day, that we tipped him and always greeted him when we saw him. No one was in line for Northstar when we happened to walk by while ship was in port at Skagway and he offered us an additional free ride. I'm not advocating bribery....that was never my intention. What I am saying is that both Seattle and Skagway Northstar experiences were nearly equally good. 2. iFly is for everyone. Don't think age or fear of heights is an obstacle. It is very safe and an expert will be in the tube with you holding onto you if necessary. The paid for version only gets you about 1 minute longer than the free version. Is it worth it to pay? Maybe. Do you have to pay? NOPE. The free version was great!

That's the very definition of "candid." LOL (of a photograph of a person) taken informally, especially without the subject's knowledge:"it is better to let the photographer mingle among the guests and take candid shots"

We were not able to connect until on the ship. BUT---we had no issues making dining reservations and the only show that I understand to be reservable is the Pixels show. We reserved with no issues. We also reserved our free Northstar and free iFly sessions without issue.

@CAGirl30 You see the area to the left right of this image that I posted below? That parking area is where we were dropped off. The terminal to board Ovation is at the top right of the image. Ovation is about 1,100 feet long. Between the area we were dropped off and the entrance of the terminal (where we walked to) and where our Uber dropped us off, is at least 2,000 feet, but probably more like 2,200 feet. A mile is about 5,000 feet. So the walk that we made was closer to 1/2 a mile than 1/4 of a mile.

I can't remember exactly how long it took us, but we walk fast and I was judging distance by how many minutes it took us from drop off to terminal gates. It took us about 10 minutes or so. Its not more than 1/2 a mile, but not less than 1/4 mile. Also, when we got there, not even taxis could drop off at the terminal doors because there were so many trucks coming in and out for restocking the ships and such. You may have a different experience. My input was only meant to share our experience so that you have an idea of the many, many, many scenarios you may encounter.

Oh...here is a novel idea: Stay at the Queen Mary! It is a short taxi ride to the San Pedro Cruise Terminal and taxis are required by law to carry a car seat for young children.

I know that this may be an unpopular suggestion regarding car seats, but.... When we used to travel with our children, when they still needed car seats and strollers, we would fly into the destination, take public transportation to the nearest Walmart, buy the cheapest $20 stroller and $20 car seat, and use it during the vacation. Prior to flying back home, we would try to give away the car seat and stroller to anyone at the airport who had kids. If no takers, we would leave them behind at lost and found. We just found that the convenience in traveling light outweighed $40 to $60 dollars in buying a limited use car seat and stroller.

Without more detail @JNS123about your trip, I can offer you my experience (and from my memory from last summer): 1. We stayed one block from Pike Market. We opted to Uber there. Cost us $30 for a mid-sized vehicle for a family of four. It took 15 minutes to get there. 2. We had the earliest check-in time. 11:00? Yes, you should try to stick to the time assigned. No this does not mean show up right at 11:00 or whatever time. See below. 3. Even Ubers cannot deliver you to the front of the terminal. They are required by many, many, many personnel, to drop you off about half a mile from the terminal in a staging area. You must walk the rest of the way. This will take no more than 10 minutes, but from entering the terminal area to drop off, if there are alot of cars, add in another 10 minutes. 4. Keep in mind there are bathrooms, but only 2 on the outside of the terminal building. The closer you are to the front of the line, the better. 5. The front of the terminal has a roped off area that can accommodate about 60 people with luggage. Then, there is a street separating the next waiting area. This is a shuttle pick-up area. Keep in mind 2 things: (A) there will be alot of foot traffic from people trying to get to their shuttle; (B) this is the only designated smoking area that I know of and people will be smoking there. The fumes spread out. If you don't like this, get there early.

I don't know of any fish cooked and served whole on an RCCL cruise. I had Branzino twice times, once from Chops (i Mistakenly thought it was Jamie's), and once at Wonderland. They were both in filet form but very, very well cooked. The calamari at Jamie's and Izumi were great. Just not from the MDR.

I will try and answer this question using my experience as a former chef and my limited cruise experience (only sailed 6 times - twice on RCCL): 1. Fish is finicky. Some fish can be overcooked and still delicious. If you choose fish in the MDR, try choosing saucy fish dishes as the sauces help keep fish moist. 2. Specialty restaurant fish: Hooked is hit or miss. The branzino from Wonderland and Jaime's Italian (I think - can't recall at the moment) was good. We had it 3 times. I don't like branzino but since they are mild, white fish, they take on flavors really well. Unlike halibut, branzino seems to stay moist(er) even when slightly overcooked. We have had great shrimp and calamari experiences at all of the specialty dining options. The shellfish dishes from Chops were all okay. Not great, not bad. 3. MDR....Lobster is best during earlier dining times in my experience. They aren't hurrying to fill orders like during peak times and you likely won't get undercooked or overcooked lobster. Shrimp is sooooo hit or miss in the MDR. Calamari, when served, is a miss in the MDR. 4. Fish N Ships. If you are cruising on a ship with this venue, all of the fish and chips (halibut, pollock, and fried lobster) are cooked to perfection. Afterall, they deep fry it and once the batter is cooked, the fish comes out. Unlikely to be overcooked.

If the price is right, take what you can get. Its Alaska. Its a Quantum class ship. We had a balcony on our June Alaskan sailing and it was great! We sipped coffee outside, used our binoculars and enjoyed the scenery. We had breakfast outside. Having said that, there were some drawbacks and/or alternatives that we used: 1. You get 5 hours of night-time. Even with binder clips on the curtains, sunlight started peering through at 4am-ish. On the same note, it stayed light until 11pm-is and some nights, we wanted to sleep early. 2. Even with the balcony and the doors wide open, we often laid in bed and watched the cam views of Alaska on the TV. Its real time. 3. Most of the time, we were out and about on the ship. Quantum class ships in Alaska are like the Oasis ships in the Caribbean. Not as big, but LOTS of things to do, see, eat, etc. We spent alot of time outside on the top decks and the windjammer watching the scenery. 4. Quantum class ships have a Solarium pool area. Indoor pool. Great views, stay warm, watch scenery in hot tub with a cocktail in hand. Any questions? 5. Quantum class ships have a Cafe Two70 and theatre. Again, great views, stay warm, food and drinks (wine bar) are at your fingertips. 6. Kids and the balcony door. We had our children and they often times forgot to knock before coming back to the room. When we were on the balcony with the door open and the kids were coming back from the arcade or bumper cars or whatever.....WOOSH wind tunnel! 7. Food and coffee get real cold, real fast when on the balcony. In the end, we agreed that even without a balcony, it was a fantastic trip.

Don't forget that you can shop for food items at ports if, in the unrealistic event, RCCL food does not mesh with the kids.

Choose a Quantum class ship and choose to go earlier in the Alaskan season rather than later. 1. Quantum class ships offer an adults only Solarium. Also, the Quantum class ships have most of the kid friendly activities on the top decks and the Promenade area was a bit less occupied by kids most of the times, EXCEPT for Sorrentos LOL. 2. Again, most ships will be large enough for people to find their niches and enjoy some calm. 3. Quantum class ships have the Two70 theatre. My experience is that this UNDERRATED space is much quieter, serene, and kid-less, while still offering unbelievable 270 degree views, a nice bar, and the wine bar next door. 4. Alaska is finicky in terms of weather and windows of opportunity. For example, we went early June, and there were kids on board, but many kids were still in school as summer break didn't officially start yet. The trade off was that we were a little early for whales, salmon runs, etc. My friends went in mid-May. They said barely any kids, but the weather was dismal and very cold. My neighbors (yeah, we all hopped on the Alaskan bandwagon) went in late June and they complained it was hot and tons of kids.