Posts

981

Joined

Last visited

Days Won

46
Contact Methods
Website URL

http://blog.billcarney.com
Profile Information
Gender
Location
Interests
bcarney's Achievements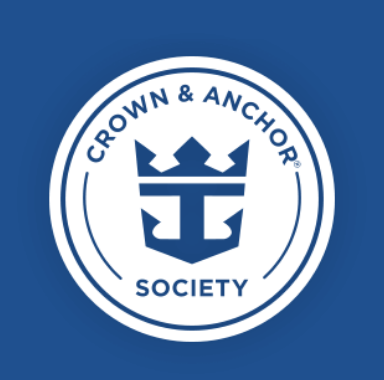 Pinnacle (7/7)
891
Reputation
They should have waited until I won this week's PowerBall. I would have bid $225M. ?

Stop worrying about pinching pennies, and spend the money to stay in Old San Juan. A $100 difference isn't going to make or break you, but will add SOOOO much more to your vacation memories. Remember, it's one of the oldest cities in the western hemisphere, full of history and charm. I can't recommend staying there highly enough!

Don't do that, book at Hampton Inn & Suites Tampa Ybor City and explore that part of the city, then take their shuttle (or a Lyft) the mile or so to the port. Ybor City is walkable and you'll have a great evening preceding your cruise.

In the county I live in we have a population of 292,406 people. Our Health Department has posted that there have been less than 5 people hospitalized for COVID-19 during last three weeks. Yet we are still stuck under what amounts to house arrest by our Dictator Governor. None of this makes any sense anymore.

Thanks for the feedback, everyone. Looks like I'll be on an NCL cruise in the future, but I doubt I can get all my family members in the same place again.

So last year a number of members of my extended family booked a cruise on Norwegian, and, despite it not being on RC, we decided to join them. The cruise was to sail on 3/29, and by mid-March I decided to cancel the cruise since NCL hadn't at that point had been shamed into cancelling cruises like the other lines did. No refunds, FCC only at that time. So I'm stuck with a $4K credit with NCL and I'm going to lose $2,220 in airfare from Spirit. And honestly, I have no intention of sailing NCL since they basically had to be SHAMED by their competitors to shut down. I want to stick with Royal - bumps and all, they are doing the right things IMHO. I'm considering booking another cruise, buying "cancel for any reason" insurance, and then 'cancelling' the cruise to at least get 2/3rds of my money back so I can book with RC. None of NCLs offerings have any appeal to me now that I've gone through their 'nickel and dime' pre-boarding process, I found the whole thing distasteful (free wifi! Unless you use it, then there's a fee. Free meals at upcharge restaurants! But if you order anything but the kids menu, there's another fee). I know it's unethical, but is this something you would do? I dont want to sail NCL, but I also don't want to be out the $3K I could recover by doing this.

The biggest ramification for me would be having to explain to the server in the WJ that yes, I really am asking you to put sausage gravy on my corned beef hash. It's my "cruise thing" and I'm not giving it up. ?

My deal breaker is that I'm not sailing until there is a vaccine. Getting sick because some yahoo declines to note that they have a fever when boarding the ship since they don't want to lose their vacation.... yeah, not worth it to me.

bcarney reacted to a post in a topic: POLL: Will you sail on a cruise before there is a COVID-19 vaccine?

I'm a hard core conservative, but in this instance, I do think that the government does have some responsibility in regards to the cruise industry. The auto manufacturers dug their own hole with mismanagement and poor products yet they were "bailed out". The cruise industry, through no fault of their own, ran into headwinds due to COVID-19, and then willingly suspended operations at the behest of our government in defense of our nations health. If that doesn't deserve a helping hand, nothing does.

Even if they are protected, it's still twice the amount of work to earn the commission-once on the booking side, and then again on the cancellation and rebooking side (which they won't get another commission on).

That's the way the market works. Back in the Oughts I bought it at $44 and sold at $8. Then I bought it again at $71 and watched it rise to $135...and then bought more at $76 on the way down. Now it's at $30ish. Next week I'll likely buy more to dollar-cost-average, but more importantly I believe in RCL and that they will get through this crisis, and while I can't cruise in the near future this one a way I can support the company and it's employees.

During these extraordinary times take a moment to thank your travel agent for all they have done for you - in the past, and into the future. They're losing a lot of commissions right now, yet still dealing with cancellations and such, and could use some positive vibes and support. Next to the cruise lines they are on the front lines of this, and are taking the biggest economic hit. I can't imagine being in their situation right now. Just send them an email, and conclude the email with "no response needed" or something along those lines (I neglected to do so) so that they can still deal with other customers without spending time responding. These are tough times, but things WILL get better!!! Once things settle down, if you don't have a TA, please reach out to Michelle Cunningham at

[email protected]

(MEI is a sponsor of this blog). She has taken care of me well, and will be my TA for the foreseeable future. May God bless everyone.

I fear that people will just stay within the compound, and not venture out to the island and contribute to the island's economy.

My son is allergic to peanuts. In the MDR the head waiter comes over the night before with the following day's menu and goes over it with us, noting what dishes may have peanuts (very few, of course). We're on our own in the Windjammer, but basically just avoid the cookies and desserts and you'll be safe. The soft serve ice cream comes out of the machine and into the cone or bowl, so you don't have to worry about cross-contamination there either. RC takes allergies very seriously. You need not worry.