Posts

291

Joined

Last visited

Days Won

34
Profile Information
Gender
Location
Interests

Cruising, Vacationing, Spending time at home with my wife. @tvandermoere
Tylor's Achievements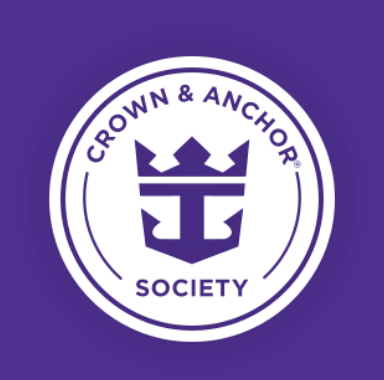 Diamond Plus (6/7)
186
Reputation
Attached is a view from the front of the ship. Click the link to view a webcam of the port. http://www.virtualvisit.nl/webcam/ Facebook group following the ship to Rotterdam. https://www.facebook.com/pages/Oasis-to-Rotterdam/547608215367233?fref=nf

I found this photo while looking through the Mamma Mia musical directors twitter page. Apparently last week there was a Royal PR event in Miami where the Mamma Mia cast did a short presentation. This photo shows some of the proposed onboard stores. It shows Hublot, Cartier, Kiehl's, and Michael Kors.

There's a photo floating around cruise critic that shows the wave pool construction. Not sure how to post a photo on here now. Won't let me copy and paste it. :o

I too have never received an upgrade, but I've never spent a lot on a cruise either, so I'm fine with that. ;) I don't cruise to stay in a fancy room anyway, I just want a fancy ship!

Typically upgrades are given to loyal guests who are part of Royal Caribbean's Crown & Anchor Society, their past guest program. Not always, but usually those who cruise the most and spend the most on accommodations get upgrades. It all depends on what category you booked, how much you paid, and what rooms are left over before the ship sets sail.

Hi Peter, Unless the process is different in Australia, all bar orders automatically get 15% added to the total for tip. There is no need to tip extra unless you feel the need to do so.

The Godmother picking and ceremony is something of maritime tradition. The process is interest and sometimes doesn't always make sense. As Matt said, Oasis of the Seas has 7 Godmothers, one for each of it's 7 distinct neighborhoods (Gloria Esteban, Michelle Kwan, Jane Seymour, Dara Torres, Keisha Knight Pulliam, Shawn Johnson, and Daisy Fuentes) where as Allure of the Seas has just 1 Godmother which is Dreamworks character Princess Finoa.

Bill we all can tell you love Adventure since your signature says you've sailed on her 4 times now. You're probably safe with Adventure for the time being. I don't think it is in Royal's top spot caliber like Freedom, Oasis, and Allure are. Some ships depending on popularity get new stuff first. I hope you don't switch cruise lines. Even though we don't know much about Dynamic Dining at moment and how it will affect our cruising lives, I believe Royal would never institute something so awful as to drive away its most loyal cruisers.

I like booking far in advance, it gives more time to plan and prepare. I don't live close to a port so impulse booking isn't an option for me. Use your time by watching videos, learn about the ship you'll be sailing on. Read through the menus, find out what shows are onboard. Enjoy your trip!

Michelle, I too thought Hairspray was really great. Sad it is leaving Oasis. Looking forward to the high energy Mamma Mia!

haha Bill... here is a link to the photographer's site with that photo you love. http://www.christaparravani.com/spoonriver.htm

If that is true, bars and shops will open shortly after the cruise sets sail and into the ocean. Don't sweat it. You won't go without. ;)

My tips for a first time cruiser: 1. Pack what you think you'll need. It is better to over pack than not have enough. 2. Watch your time and be organized. Arrive early to the port on the first day to check in. Keep track of your time while at port, so you don't miss the ship leaving. 3. Go on a cruise vacation with no expectations. It's not the Ritz Carlton, and it's not Disney World. It's a cruise. It can be the best vacation of your life or the worst if your expectations are not met. 4. Don't try to see and do everything. You most likely won't be able to and you'll just exhaust yourself trying. 5. Look at the constant changing views around you. It's the only vacation where the scenery changes everyday! 6. Take advantage of the options onboard the ship. See a couple shows. Try new types of food. Be adventurous. 7. Relax, you're on vacation. Read a book, bask in the sun, or take a nap. It's up to you!