 Posts

10

Joined

Last visited
Profile Information
Gender
Location
Interests
Teri's Achievements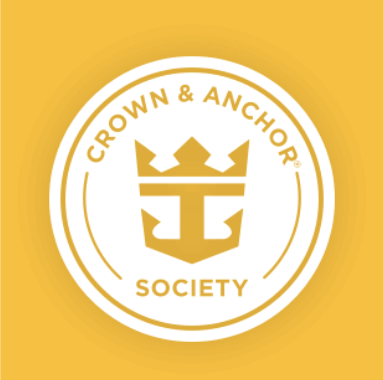 Gold (2/7)
5
Reputation
Hi Michelle. I will contact you this week. I've listened to Matt's WDW Today podcast for years with Annette and have always heard great things about your agents, just had not realized they did other things than WDW. We are still not totally settled on details like dates, itenerary, etc., but will contact you to get started on this. And thank you to Matt and San Diego for responses. I need to figure out how to make names visible..

Matt, I am still a cruise newbie (Disney expert). I have booked 2 cruises on my own, but I would like a travel agent's help with booking a Mediterranean cruise for next summer, hoping for help finding a good cabin/price etc. I don't want to drive an agent crazy, but I do like to compare prices/dates, etc. I have heard an agent can help get additional discounts or have insights I do not. There are so many choices for this type of cruise. We are in the Dallas/Ft Worth area. I don't care if the agent is local, but want a cruise informed agent. Any ideas?

Thanks Matt. I am making my way through your podcasts and enjoying them a lot. I really liked the one with Len and Laurel recently. Laughed at how little they appeared to know, with them normally being the ones with all the information. :) I learned things like the ice skating is free, and the show is too. The Royal Caribbean web site isn't real clear on a lot of details, or at least I haven't found it on their site..

We are cruising on Navigator in July and plan on excursions at each port. I have on board credit that I would like to use part of it for at least one of the excursions. I learned here that I can't use on-board credit if I book the excursion through RCCI now. We are planning on boat trip to Stingray island (Grand Cayman), Dunn's Falls (Jamaica), and then Mr. Sanchos beach day in Cozumel. I know Mr. Sanchos is not through RCCI. Is it ok to wait to book until we get on the ship or is a there s big possibility that the excursions will be sold out. Any advice is appreciated. My first and only other cruise to Alaska we had excursion pre-booked so I didn't try to book while on the ship; although because of weather, RCCI helped cancel and change one of them during the cruise.

That is an important detail that I need to wait if I want to use it on any excursions. Thanks for this info.

We have 450!total on board credit from RCI and expedia. Can they be used on alcohol, excursions, on board purchases, etc? Are there usually exclusions? I may have to call and find out.

Do you tip for room service? We have balcony rooms and I am looking forward to ordering breakfast and sitting on the balcony.

I'm taking my 2nd cruise in July on Navigator of the Seas. I'm looking for tips and things you could share that new cruisers might not know. Learned from his site that you can bring bottles of wine on board. Also l know to board as soon as you can and go have lunch. Thanks for any tips.

Thanks for the advice. Matt, I have followed WDW Today for years, and am happy to find your RCCI blog site. I am loving making my way through your podcasts!

I need your advice. Upcoming Navigator cruise will only be my second cruise. We will be driving and not flying so we have no luggage concerns. Is it easiest to bring the wine in carry on bags or not? We plan to board early as we can. Should they be in rolling carry ons, shoulder bags, etc?