Posts

597

Joined

Last visited

Days Won

21
Galveston Steve's Achievements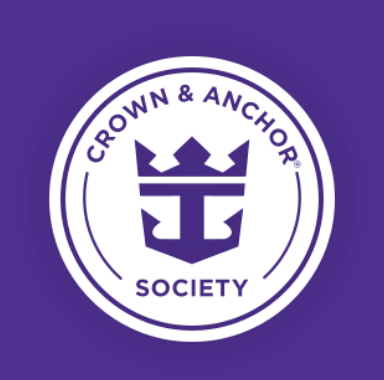 Diamond Plus (6/7)
866
Reputation
I recently tried Blacklane.com to book a black SUV to/from Hobby and the Port of Galveston. I reserved a couple weeks ahead and the pricing was fixed, it was a professional driver in a black SUV, they had a Galveston Wharves Parking Permit on the windshield, and they arrived right on time. Price including tip was $175 each way, which was about the same as Uber or Lyft for the same type of vehicle. Blacklane is worldwide and I've used them in other cities with similar great service. They also have a sedan option for a little less cost.

See my original post for more information on parking, transportation, hotels, dining, and "All Things Galveston".

Icon of the Seas is slated to launch in about a year from now. On this Summer's President's Cruise Michael Bayley said they would have a big social media rollout for Icon of the Seas around the September time frame. Then the teaser video dropped on August 10. Cool. Then Episode 1 on August 18. Nice. Followed by dead silence for nearly 4 weeks. Certainly this revolutionary ship deserves more social media attention leading up to the opening of bookings only a year out. We still pretty much know nothing about ship venues, restaurants, entertainment, home ports, itineraries. I'm surprised they haven't started to sprinkle a few more teasers with maybe the name of a new venue, an original production show, new restaurant concept, something. What am I missing?

The journey toward a new Royal Caribbean Cruise Terminal 10 is in a sprint to the finish. I've updated my original post with information on the new terminal. I'll continue to update this as we approach Allure's arrival in November. We'll be on the inaugural cruise from Galveston and will add updates based on our experience on that first cruise.

Great! Look forward to seeing your coverage! My son and daughter-in-law are on the media cruise as travel agents. I'll be on the inaugural of course.

Here are a couple slides presented to the Port of Galveston last week. Items of interest from the meeting discussion: Uber has come to their senses now that Galveston will have a 3rd cruise terminal and Royal and Carnival are putting their largest ships there. Uber is negotiating an agreement with the Port to be able to provide services inside the Port. That's great news for cruise passengers as Lyft is currently the only major rideshare service allowed. The LNG powered Carnival Jubilee arrives in November 2023. The next big cruise project for the Port of Galveston will be a renovation of Cruise Terminal 25 to accommodate Carnival's newest and largest ship. Royal Caribbean has told the Port that there is to be no more media access to the new terminal. Royal wants to control the release of information leading up to the big grand opening, which is certainly understandable. Royal Caribbean is planning to dock some of the current Galveston ships at the new Terminal 10 a few weeks prior to Allure's arrival in order to test out the new terminal operations.

Royal Caribbean wasn't happy that the Port of Galveston gave access for this tour and other tours previously. This new story prompted Royal to tell the Port that there is to be no more media access to the new terminal. Royal wants to control the release of information leading up to the big grand opening, which is certainly understandable.

All the time we lived in Galveston we never had a great barbecue place. Queen's was ok but not great. We hear great things about Koop's BBQ Kitchen but have not been there. I will commit to trying Koop's in late September and report back!

Folks may also find this thread helpful:

Houston Hobby (HOU). Uber and Lyft work well.

It's a busy road but there are sidewalks most of the way. There is a nice new waterfront park for the first part of the walk near the hotel that you might enjoy watching folks fish and launch small boats on the backwaters, then keep walking to the beach if you are ambitious enough. It's almost 2 miles from the hotel to the beach but plenty of businesses along the way for rest breaks.

Yes, that's a good choice too I think. Haven't stayed there either but I like the location. Are you on the media cruise or the inaugural?

@USCG Teacher I'm a big fan of staying on the island to get your cruise started off right and to have a short travel distance to the port of the day of departure. However, the island hotels have become very expensive (in my opinion) since tourism resumed. We have been staying north of the island on several stays this year due to the high prices on the island. I'm excited about Tru by Hilton opening up on the Seawall later this year and that would be a good choice if it fits your budget. As far as hotels along I-45, I would be comfortable staying anywhere along I-45 south of Beltway 8. That includes the Baybrook Mall area, League City, Webster, and Texas City (I would avoid LaMarque which is just south of Texas City). There are plenty of options along that corridor. Hotels on NASA Road 1 and Bay Area Blvd are also an option along that I-45 corridor. Another option is in the Kemah area near Kemah Boardwalk (along Hwy 146) which gives easy access to the island also. Kemah Boardwalk has some nice restaurants and its fun to stroll the boardwalk, especially with the family. Keep in mind that there is construction along I-45 through League City and Texas City which can slow things down and you may have congestion at those exits for quite some time into the future.

Great post! Thanks for all the details!

Correction! I thought this question was about Coco Cay for some reason. My answer was incorrect for Labadee because there are no golf carts there to take you from the ship to the tram station. [...and this is why I should never ever correct @Matt]. I'll correct my original post.