 Posts

21

Joined

Last visited
Recent Profile Visitors
The recent visitors block is disabled and is not being shown to other users.
Kris10May's Achievements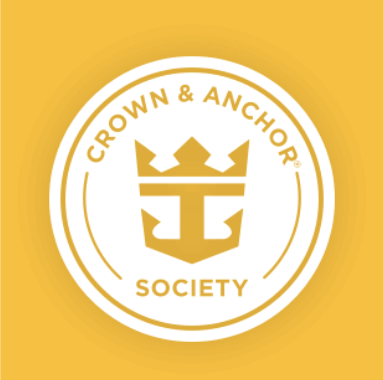 Gold (2/7)
14
Reputation
Kris10May reacted to a post in a topic: Italy prepares for an Easter lockdown as Covid-19 cases grow exponentially

Kris10May reacted to a post in a topic: Italy prepares for an Easter lockdown as Covid-19 cases grow exponentially

I'm in for certain. We were supposed to sail today on the Liberty of the Seas out of Galveston.

I've had too many great suitcases ruined by baggage handlers - not blaming but it's a reality - that I no longer spend a fortune on suitcases. I now go to TJ Maxx or Marshall's and buy a case of the right size and know that it will be with me for a while but not forever. And I made a pledge to never again but a black bag. Get something bright or a funny print and you'll spot it right away on the luggage carousel.

Thanks, KenCP I was afraid of this but really appreciate your reply. Does Liberty of the Seas have the Freestyle soda machine? (fingers crossed...)

I'm sailing on Liberty of the Seas March 22 and am planning on bringing a couple of Yeti-sytle insulated cups for my husband and I to use. Is there a limit on the size that most bartenders will allow? I have 20 ounce and the 30 ounce. I was planning on the 20 ounce for coffee and the 30 ounce for drinks from the bartenders. (we purchased the unlimited drink package) Also - will the bartenders make the drink directly in the cup? Thanks in advance for any answers. ??

Kris10May reacted to a post in a topic: WAPO: The Demise of Formal Nights on Cruises: How dress codes are tearing passengers apart

Thanks for the tip. Red Velvet is one of my favorites. Do you recall if it was a dessert offered in the Main Dining Room?

I'm on Liberty in March...no wonder I couldn't break the code. ? Thank you, Twangster!

Have a wonderful time! 70 more days for us. Can't wait to hear all about your cruise.

I believe that one Voom package can be shared by multiple devices but can be used by one device at a time. Is that what you meant, Twangster?

Thank you for your reply. I will be skipping the Travel Router.

I watched a YouTube video that was full of recommendations of what to pack/bring on your cruise. One thing recommended was a Portable Travel Router. I am under the impression that it will allow you to use the WiFi for multiple devices from one subscription. Anyone familiar with this? The device is only $25 on Amazon. We have purchased one Voom subscription with our drink package. Any advice would be appreciated.

Kathy - Thank you so much for your reply. Sounds like it is super easy!

I recently learned that we can not make reservations ahead of time for our signature dining. Have you experienced any issues with booking those reservation once you board the ship? I was told they hold some times for others that must reserve on the ship.

I did not book with Expedia or use Rakuten for a rebate but I did book with Costco. We will receive a $140 gift card when we return and while we are on the cruise (Liberty of the Seas in March) we will have one free signature dinner at either Chops Grille or Giovanni's and either lunch or dinner at Johnny Rockets. I'm hoping for the same good results that you had.