Posts

140

Joined

Last visited
spursfreak21's Achievements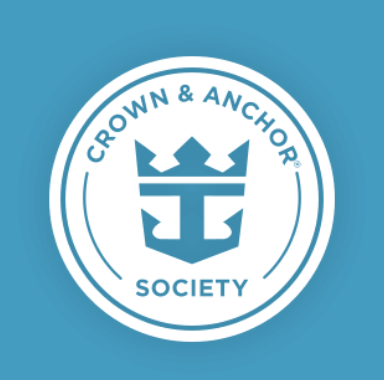 Diamond (5/7)
87
Reputation
I'm just wondering - what's the reason you're not wanting to get tested? I get that some people are not comfortable with the vaccine, but testing seems pretty harmless. Is it the risk of being so close to the trip then you can't go? I'm just wondering - and you don't have to answer if it's personal!

I use the "notes" app on my iPhone. It lets me to "scan" each page and then I can email them at the end of the cruise and it puts it in PDF form.

Anyone ever taken this Anker charger cube? It's advertised as "cruise friendly" see the attached screenshots.

I work for a large company who values its customer service and we routinely get recognized for the level of service we provide and we look for top 2 block surveys so on our 1-10 surveys we send our customers a 9 or a 10 is good. Anything less than 9 is not good.

For my past few cruises I've always gone to the MDR on embarkation day and confirmed the my time dining reservation and ask for a 2 top for my wife and me. On my next cruise we bought a 3 night dining package. Can the MDR make the specialty reservations for me? Or do I need to go to one of the specialty restaurants separately to do this?

The folks on this board can help calm your fears…or maybe confirm them… How often do you guys get lost luggage on a cruise ship? It's never happened to me but I've only been on a handful of cruises so it's not a large sample set.

Thanks everyone! Sounds like my plan will work and we will test early in the AM before heading to the airport!

Hello! I know there's a multitude of testing questions posted here so please bear with me. I'm sailing out of port Canaveral on a Sunday, I'm flying into Orlando Friday morning. Our flight leaves at 5 AM. I want to have my negative test in hand before the flight. I ordered the at home tests from Royal. Had anyone had any issues testing at 1-2 AM? Does it matter what time you take the test? Also - was there a wait for a "Proctor"? I would think there would be less workers staffed at that time of day.

Does it apply to a payment on a cruise already booked? Or only new bookings? Anyone know?

So this is not the emed one. The emed one doesn't have any signatures at all. But this one is from a lab I found because my emed one was invalid.

Hello all. I'm scheduled to sail this coming Monday. This morning my wife and I both attempted to take our emed tests. Hers was fine and negative. Mine was invalid. So I went out trying to find somewhere else to test. Walgreens and cvs had no appointments. I found a place doing rapid PCRs. They sent me the results but there's a line on the results page for a signature but it's blank! They did put a Dr.s name next to "provider" on the form and the labs info is on it (which I obstructed with a post it note). Will I be ok? All my Info is on it. See attached picture.

Do you need luggage tags if you are carrying your bags on?

So are more people carrying their luggage on the ship since you can go straight to the cabin? vs waiting for the luggage to be delivered? Any observations around this?

Ahh that makes sense now.

So if I understand the rules correctly, Royal is requiring vaccines for people 12+. I noticed in the app for my upcoming sailing from Galveston that some bars still have a "V" next to them. In theory since only kids under 12 are unvaccinated should all bars be for vaccinated guests? Am I overthinking this? Just wondering why all the bars aren't marked as "V"?