Posts

109

Joined

Last visited
Recent Profile Visitors
The recent visitors block is disabled and is not being shown to other users.
spursfreak21's Achievements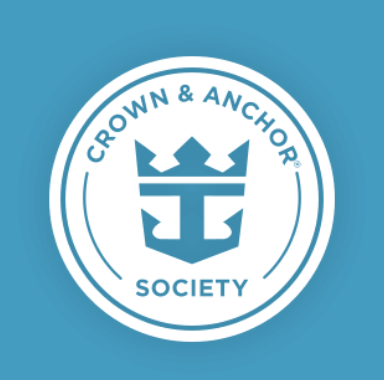 Diamond (5/7)
64
Reputation
So glad to be back on a cruise after about 2 years and 2 canceled cruises! This is a 4 night cruise from Galveston with one stop in Cozumel.

The cruise I'm looking at booking only visits 1 port of call - Mexico. Leaving from Galveston. On the state department website it says even with expedited it can take 12 weeks…that's cutting it close.

Hey all, I'm looking to book a cruise in late September 2021. My current passport expires in Feb 2022. Will I be ok? Anyone dealt with the passport expiring that close to a cruise before?

Remember, it's almost always going to be cheaper buying ahead of time vs on board. So I'd you know you'll buy the drink package - just buy it if you can afford it. Then monitor the sales and rebook as necessary. If you aren't 100% sure you will buy the package then it's ok to wait for a good price. Just don't miss a good price and end up paying more because the price goes up and you didn't lock in the lower price.

What ships offer wow bands and how can you order one?

Book as soon as available on cruise planner. You can always cancel and rebook if price goes down.

There were some sailings this summer to CocoCay from Galveston but those have been canceled. I was booked on the June 12th sailing. FWIW I was able to lift and shift to a similar sailing out of cape liberty on Oasis of the seas. Bummed I have to want a year to cruise but can't wait to be on oasis.

We are wearing masks for exactly the intent you referenced in the article. To prevent you from getting others sick. You may be an asymptomatic carrier or you may be infected but don't have the symptoms yet. It's not to protect you it's to protect everyone else.

A bunch of people have said masks. I think masks are going to be around for a while. I'm a bit concerned about the cruise industry if the comments here reflect a percentage of the potential cruisers. Matt's recent Facebook poll seemed to show the same results.

Thanks for the information! Yea TA told me there are some Sailings that do meet the qualifications. I'm just debating on if I want to fly to NY. I would love to sail on Oasis!

Hey all! So sadly my June cruise was cancelled. I'm considering doing a lift and shift and my TA told me you can lift and shift using a different port. I originally was going to sail to CocoCay from Galveston (3 hour drive from home) but there's no sailings to CocoCay from Galveston in 2021. My TA gave me the option of sailing on Oasis out of NY. While I would love to spend a few day's in the city before cruising - how are the logistics for this? Which airport is best and what area is the best to stay (It's my 10 year anniversary next year so we were thinking of doing early and seeing the sights) in the city? Thanks in advance! Here's to planning again!

@Matt posted the article below a little while ago- is this any reason for hope the June date is still in play? My thought process: wouldn't they cancel all June sailings if they weren't planning on sailing? By only canceling these two does it mean they're still planning and shooting for June 12? I may be overthinking it!! https://www.royalcaribbeanblog.com/2020/05/04/royal-caribbean-cancels-two-sailings-vision-of-the-seas-anthem-of-the-seas-repatriate

I'm booked on Enchantment to CocoCay on...wait for it...June 12th! So happy! Hope it stands!!!

Is that the entire contract? Sometimes insurance policies will give coverage then "take coverage away" in the Exclusions section of the policy. Note: I work in Auto Insurance...so while I'm an expert on the auto policy I just have a general understanding of other insurance policies.

Yes I would because the garage can fill up.