 Posts

15

Joined

Last visited
Recent Profile Visitors
The recent visitors block is disabled and is not being shown to other users.
CaliCraig's Achievements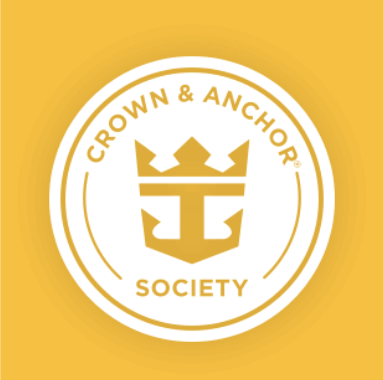 Gold (2/7)
4
Reputation
Love the play by play @OrlandoDad. Glad it was a non issue. Enjoy your cruise!! Make sure you check your invoice folio on the last day to see if it somehow pops up again.

Thanks for the update @OrlandoDad! Hope it all works out and happy cruising. Hoping for the same outcome the following week

@OrlandoDad noticed in your other thread that you had called RC yesterday. Were you able to make any headway on your accounting issue? We sail the following week and also still getting the emails. Spoken to them now on numerous occasions with the promise of this getting fixed to no avail. Interested to hear what happens on Monday when you board; and also if your final invoice at the end of the cruise was correct.

CaliCraig reacted to a post in a topic: xSAILEDx Harmony of the Seas - July 3, 2022 - Perfect Day + Labadee

CaliCraig reacted to a post in a topic: Royal Caribbean App Wi-Fi Reserving/Booking Issue "Ship Wi-Fi needed for booking." Apple iOS Fix

Yeah Shari, looks like online check-in is also down. Wonderful Royal IT doing their thing

Nope, same email, and same result, no check in times. Hoping by tomorrow which puts us at 30 days they have it fixed!

We are on Harmony July 3rd and they still haven't opened up the check in slots yet. Was told to wait until about 30 days out and try again. Seems to be hit or miss for different dates and ships.

Hey Harmony crew, has everyone checked in but still not allowed to select an arrival time yet? Patiently or impatiently waiting over here… come on RC IT, get it together!

@Boltswinwe are following almost the exact same schedule, but driving up to LAX Friday night to take the direct red eye to Orlando which gets us in around 7am Saturday. Also plan on staying that one extra day at the end to either hit up the NASA tour or Epcot.

I've had canceled cruise planner items take anywhere from 1 day to 20 days to show back up on my credit card as credit. It seems to be hit or miss. You can always call and they will be able to give you a status update.

@jay1021 Thanks! I did call about a week ago and they can see it in their system as "pending". They claim it can take up to 30 days before the credit actually gets sent back to my card. Haven't heard of that before... Do you think it's worth it to try push this up to the next level?

What has been your experience with RC refunding you in a timely fashion? I had canceled a number of items off of one order when I saw a price drop a few weeks ago. They credited me for just one of my items, and the rest have been pending for almost 3 weeks. Has anyone run into this before?

Thanks @tonyfsu21! Yup, that looks to be it. Bummer that it's off limits, looks like a great private spot.

I heard on Harmony there is a secret deck (deck 19) only accessible by stairwell which has the highest passenger-accessible vantage point on the ship. There is supposed to be a small place to sit and has an awesome view. Has anyone been up there and has pictures of this spot or view?