Posts

26

Joined

Last visited
Profile Information
Gender
Location
Interests
Recent Profile Visitors
The recent visitors block is disabled and is not being shown to other users.
Jailman's Achievements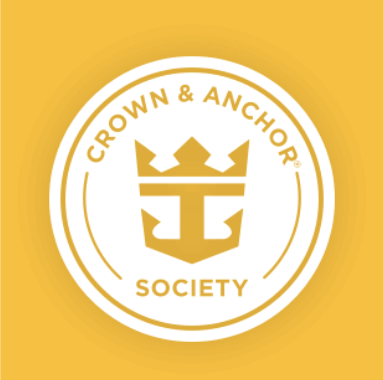 Gold (2/7)
3
Reputation
I understand anything above a junior suite has no charge.

I would be more than happy to use the freight elevator if #1 I knew where it was at and what floors it went to, and #2, my guess RCCL would never allow a guest to use them.

Does anyone have any tips on getting on the elevators riding a scooter? In the past it's always been a nightmare trying to get on with people pushing in front of you or just flat out not wanting to move over to make room. At times I would just give up and go back to the room. I would never ask someone to get off to make room but would like to ride the elevators without waiting 30 minutes on one to have room. Heck, I would take the freight elevator if they would let me!

It's been some time since I ordered room service. We are sailing on Allure in November and I seem to remember you used to could not order breakfast before 6am. I am a very early riser and like to have my coffee out on the balcony. Can coffee and donuts and muffins be ordered before 6am now?

Is there a charge for the bottle water you pick up at the bar? Personally I like the tap water on a ship just fine. Wife likes to get bottle water and put it in her insulated plastic glass with ice.

Can you use the Diamond drink allowance on the rising tide?

What does it cost to reserve the bar? What's included?

How long can you stay on? I assume you just can't park your butt and ride it for hours without getting off.

Can a mobility scooter access the rising tide bar?

Linda R reacted to a post in a topic: What is the best deck for a balcony? Is 8224 too far from elevators/steps

We will be on 14254 in November. How's the view from up there? Did you have issues with more motion? Personally I love the motion, but the wife gets wheezy pretty easy. We will be under the sports pool, but I'm hard of hearing anyway so I don't think noise will bother me.

You can also request a paper copy to be left in your stateroom daily.

Would you mind emailing me? I had some other questions about the vanilla and also about downtown. Thanks for sharing the information.

[email protected]

thanks

Do you pay the asking price for it? I will certainly shop for the vanilla with the blue top on it. Thanks for the info!

My daughter is wanting us to bring her back a jar of vanilla. On a previous cruise I had a jar in my luggage that was removed. Are you not allowed to bring vanilla back? If so, where are the best places to find it? I know some are better than others. What would be a fair price to pay? We are sailing out of Galveston in November to Roatan, Costa Maya, and Cozumel.