 Posts

118

Joined

Last visited
Recent Profile Visitors
The recent visitors block is disabled and is not being shown to other users.
Zurc's Achievements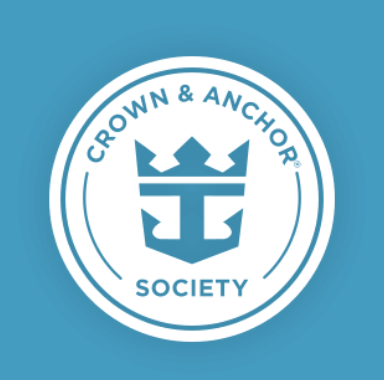 Diamond (5/7)
96
Reputation
Thanks @Galveston Steve! Exciting to see progress on Allure's future home

Matt's article that Twangster posted is a great resource for families with kids. Is your cruise over Thanksgiving or Christmas school holidays, when more kids are expected onboard?

Waiting on Grandeur to be added to the App. Barbados sailings are coming up.

Zurc reacted to a post in a topic: Just got Suite Upgraded to CL!!! First time ever winning a Bid!! Symphony 10/16

That sounds like a problem. If it persists, call Royal. Oh - Did you book directly with Royal (on Website)? If you booked with a TA you won't be able to pay online, nor see details in the Planner.

On CC, 2 different posters reported their February and March cruises had changed the due date in the cruise Planner to 30 days before departure. They had not received emails announcing it. Not so for my February cruise - currently showing November due date in Planner. @Matt , could you check with Royal to see if there has been a formal extension to March across all ships? Or are the posts I saw ( for Navigator and Anthem, February and March sailing dates) possibly one-offs? Thank you!

Hi. My cruise is not until February. Hope you get notified soon!

@Matt, any guess on Allure redeployment? Curious where Allure will be, when she repositions to Galveston next fall.

Looks like crew exercises with tenders. Or could it be Coast Guard inspection? Will miss her when Allure is the big girl in town.

For those with missing data, call your local health department. I was vaccinated at a small local grocery store chain pharmacy. I just called my Health department to see if they could look in the (TX) state database to ensure both Moderna shots and lot numbers were captured. They confirmed it was, and offered to make a duplicate card with my details, dates, lots, and verified by the HealthDepartment name in the clinic spaces. I'm definitely taking them up on this offer, for the household. We can keep the duplicates in safe deposit box just in case needed.

@Galveston Steve , thanks, this naming scheme corresponding to pier number and streets makes more sense for new to Galveston people driving to the Ports. Can you confirm something? I thought I read the Port was signing an agreement with Lyft during last meeting agenda, and Uber would not be allowed in the terminal areas . Is this official?

@Galveston Steve, thanks for the valuable input on the terminal prognosis. I like your option … keeping both sailings ! Agree about the Priceless comment ?

@smokeybandit, I found two that will book the one night you need - Harbor House close to the pier, and Courtyard. Harbor house is also within walking distance of a good seafood restaurant. sometimes hotels will only show for a minimum of 2 nights during peak times like Spring Break. But if so, and you call directly, you can often book for 1 night, Good luck!

@smokeybandit, which week in March? Lots of Texas school districts have March spring breaks (in this area, the 2nd or 3rd week) and Galveston beaches are a Spring Break destination. But - there should be hotels available for you. Good luck!

LOL, to Twangster's magic 8 ball answer. I should have asked this instead: If Galveston terminal is on track, the TA departs for Galveston Oct 30, 2022. IF they suspect the terminal will not be ready for her by the Nov 13 arrival, they'd have to delay the Oct30 TA (and probably add on a couple more European itineraries). Assuming Royal has past history where this has occurred (TA moved due to new terminal delay), is anyone aware the latest (closest in) to scheduled TA date, that Royal has adjusted TA start and new terminal inaugural sailing? Just curious. thanks!!