 Posts

186

Joined

Last visited
Recent Profile Visitors
The recent visitors block is disabled and is not being shown to other users.
Zurc's Achievements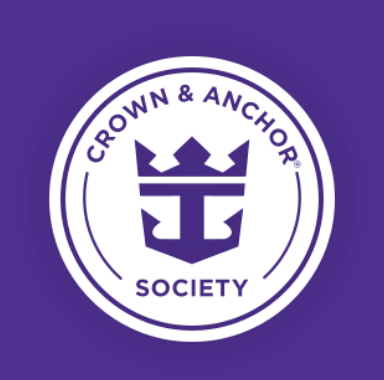 Diamond Plus (6/7)
162
Reputation
1. Is insurance involved for a refund? 2. If not, is the cruise still under CWC where Positive passenger asks for FCC (if so, whole stateroom canceled)

More details on Royal's Terminal 10 progress (including parking). https://www.click2houston.com/news/local/2022/05/10/first-on-2-kprc-2-gets-dibs-on-inside-look-of-port-of-galvestons-new-high-tech-terminal/

Wouldn't you already have your next seapass card for the 2nd cruise? Then you wouldn't need to go through new cruiser process again, right? Seems you could disembark into the terminal as you are already "checked in" and accompany the teenager onboard.

It's close to Terminal 2, but Allure will be at Pier 10 (new RC Terminal) by the time OP sails

Oh that's awful! I'm so sorry they missed their cruise!

Or, use a 3rd party insurance ( example Tripinsurancestore.com ). Then the flights and cruise and any pre- or post- cruise hotels can all be covered. When I use airline points, I still include the little bit of airline ticket taxes on the overall insurance costs. It then covers the flights for interruption or delay, and most will also reimburse any redeposit of miles or points fee. It also then shows the correct inclusive "trip dates". good luck!

This thread says ongoing saga. Sorry, I must have missed your initial post. Did your brother miss the whole cruise (flights canceled to cruise), or was it flights going home canceled after the cruise is over? Just trying to understand the context of the problem, Good luck!

Do you have additional information - did they insure the flights, too? Or just the cruise?

Just looked for you - It's offered on the Caribbean itineraries I have booked.

Oh, then I must apologize. I misunderstood, and thought you booked the Coco Cay Perfect Day purchase ahead of time in the Cruise Planner online! That changes things. I think there is a post cruise contact - perhaps guest satisfaction or something, whom you can email about not being refunded for the excursion - make sure you advise it was booked onboard. Anyone out there have the contact email Rob can use for post-cruise follow up? Edit: also if you use Twitter or Social Media - others have had success with a short one or two sentence post about not being for refunded excursion after port missed . Usually the social media group will ask for a DM with your cruise booking number to follow up.

OP Rob), while it's disappointing to miss a port, if the medical diversion was for you or your family you would be so grateful to have a medical emergency taken so expeditiously and seriously by the Captain. your prebooked charges for Coco Cay should be refunded to method of payment. Count your blessings you were not the person with the medical emergency.

Yes! Email affects it too. I called Royal to ask for email confirmation on a newly booked cruise, and mentioned that it wasn't showing In my account. The CS agent noticed I mis-typed my email when I booked online. He corrected email linked to the booking, and it immediately showed up in my account. Also, Welcome to the Blog!

Are you not adding the child to the booking? You mentioned 2 adults and one baby. You need to book for 3 passengers. edit: also since this is your first cruise, be aware that there are minimum ages for infants to sail, 6 months, unless 3 or more sea days in a row, then minimum age is 1 year. what ship and sailing are you considering? Also, welcome to the Blog !!

It's a Work in Process. Go back and look again. They are doing great!