 Posts

98

Joined

Last visited
Recent Profile Visitors
The recent visitors block is disabled and is not being shown to other users.
billdauterive's Achievements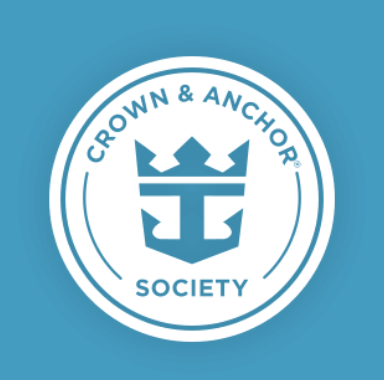 Diamond (5/7)
81
Reputation
Yes this should work as I don't believe it would connect to the ships "cellular at sea", only to the land based att towers that are accessible. I would still be careful though as I've personally never tried it so I'm not 100% certain it works as expected.

I just got back from my first time cruising from Canaveral. I'm the person who ignores Matt's advice and flies in the day of on the first nonstop flight of the morning, so I can't comment on overnight staying. However, we did use GoPort for transportation to/from the cruise pier from the airport and I would definitely recommend it. It was quick and easy to check in and the wait for the next bus was only a few minutes. It's $29.99 per person each way. The only downside was our pier was the last one to offload on embarkation (terminal 5) so it added about 30 mins to the ride to drop off at 3 others first. Coming back was only from the terminal we disembarked at so it was quicker.

I can confirm this. No labadee and double coco cay. It was definitely a weird feeling waking up to the ship not moving at all day 2. Especially since we happened to watch Titanic the night before we left...

Going to the port wasn't an issue. It was the other side coming back that was a mess.

WAAAYTOOO reacted to a post in a topic: Port Canaveral on Monday warning due to rocket launch traffic

Ugh! Figures it would happen during my first cruise out of Canaveral... If I didn't have bad luck, I'd have no luck at all I suppose.

If you're looking for just beer, I would highly recommend Klondike Brewing Co over Skagway. They don't serve food there though.

I assume you mean the streaming one and not bringing a physical radio on board. I've never actually tried it but I don't see why it wouldn't (assuming decent ship internet speed at the time). I'll test it out next week on my next cruise to be certain.

CruisingOz reacted to a post in a topic: Reservations for upcoming Ovation of the Seas Alaska Cruise

It's actually the opposite. Logging in to the account shows actual points and status, behind the scenes shows actual status based on relationship.

My lyft xl was around $80 to and almost $100 coming back. I literally watched the surge pricing kick in as we were waiting for our bags going and getting through customs leaving (I think it was around $60 when I first loaded the app to check both times). We did have 4 in our group so it was still cheaper than any shuttle overall. But if you are only traveling with 2 you might want to look at the shuttles more closely as they might be cheaper.

Yo2slick reacted to a post in a topic: Whats the latest with removing the vax mandate? Thank you for the response!!!

Kids are not automatically restricted, you'll have to talk to guest services. One charge at the end.

It'll be a moot point in November with Allure since there won't be any Grand Cayman itineraries after that for the foreseeable future. I suspect they thought the hassle of the few cruises left with that itinerary was much less than the hassle of delaying allowing unvaccinated for a few more months out of Galveston.

Definitely temper your expectations WAY down. I'm a huge craft drinker (and home brewer) as well and the most "craft" you'll see might be a stone ipa or terrapin in the English pub and those are usually gone after a couple days. Even the few German options like Paulaner usually run out before the end and you're left with just the standard macros. I definitely always plan to have zero beer on a cruise by having fruity or mixed drinks I don't normally have or even try at home. Any decent beers I can find are just a bonus.

Personally, I thought Mendenhall glacier in Juneau and the White Pass Railroad in Skagway were amazing and should be must dos for everyone at some point. Both are reasonably priced as well unlike some of the float plane/helicopter excursions.

No, the theater shows don't have reservations. The beautiful dream was an excellent show so definitely make sure to go see it. Yes, Pixels showed up once on the ship and required a reservation. I don't recall if all the 270 shows required a reservation too, but Pixels definitely did. We also had a 270 showcase, but I think it was a holdover from the presidents cruise so not sure if it's still being shown. I didn't do any specialty dining so I can't comment on that aspect.

This. They are basically a wine (or beverage) cooler (45-55 deg) and not a refrigerator. They are thermoelectric and not compressor based.