 Posts

282

Joined

Last visited
karl_nj's Achievements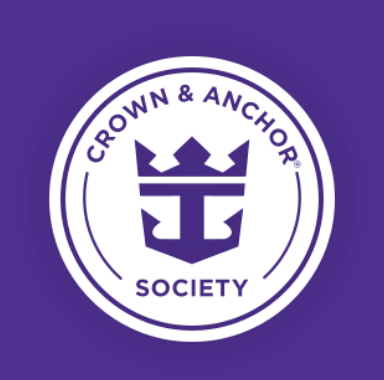 Diamond Plus (6/7)
228
Reputation
JLMoran reacted to a post in a topic: Air2Sea / Flights by Celebrity vs Princess EZAir -- It's not even a competition

JLMoran reacted to a post in a topic: Air2Sea / Flights by Celebrity vs Princess EZAir -- It's not even a competition

See if you can try to find a BA confirmation/booking number and check it on their website. I've been able to do that with Delta for flights booked with EZAir and Air2Sea, and for SAS for flights booked with Air2Sea. But there are often two sets of confirmation numbers floating around, one for EZAir/Air2Sea/etc and one for the airline, so you may have to search for it.

Interesting... so I noticed something very similar when I tried to book flights for my recent cruise on Celebrity Edge on Flights by Celebrity. In the past, when using Air2Sea, I used to be able to book both cabins at the same time, but this time around, I kept getting error messages. I ended up giving up and just booking airfare directly with the airline, even though I gave up a $100/person "discount" in order to do that. Similarly, when i've used EZAir in the past, I had no issues booking flights for 2 cabins at the same time. Odd that both EZAir and Flights by Celebrity are now running into the same issue, which wasn't a problem in the past. In other news, i'm still fighting with Air2Sea to get my flights refunded, after Royal cancelled my August cruise. First they told me I needed to wait 45 business days. Then, after I called after 45 business days, they told me I needed to wait "two billing cycles". I haven't called back yet. I assume their new excuse will have something to do with the phases of the moon. In short, I think all of these programs are overburneded and not providing the customer service they used to.

Cunard is still pretty much like this. Officially it's a bottle of wine per person, but you can pretty much bring whatever you want onboard. Extra wine, bottles of liquor, etc. Same thing in the ports -- if you buy 6 bottles of rum in port, security doesn't take it from you. You just take it to your room.

JLMoran reacted to a post in a topic: Trip Report -- Celebrity Edge / Eastern Caribbean - August 2021

JLMoran reacted to a post in a topic: Trip Report -- Celebrity Edge / Eastern Caribbean - August 2021

JLMoran reacted to a post in a topic: Trip Report -- Celebrity Edge / Eastern Caribbean - August 2021

DCL will also allow you to take on beer. So, say, in Nassau you could bring back a six pack of beer from Pirate Republic...

One more thing -- since i'm Platinum on Royal, i'm matched to Select on Celebrity. This got me access to the Captains Club wine tasting. I'm always up for a wine tasting, so I figured i'd give it a try even though I already had the premium drink package. I'm really glad I went, they had a nice selection of 4 wines, and none of them were ones that I was already drinking from the "wine by the glass" menu.

Yeah, I saw your review, thanks for posting that. Apparently we were also on the same excursion to Orient Beach!

karl_nj reacted to a post in a topic: Trip Report -- Celebrity Edge / Eastern Caribbean - August 2021

There was a lot of seaweed, but apparently it's not an issue in the winter. The water was little too rough for my wife, so between the seaweed and the waves she didn't even try to enter the water. I grew up on Long Island and currently live in NJ, so i'm very used to ocean beaches and didn't think the water was very rough at all. The main issue was the lack of other visitors on the beach, and the number of beach vendors. They started trying to sell their wares as soon as you sat down, and they were non-stop. And they would come back again later, and ask you again, even if you told them no earlier. My wife was annoyed that she was unable to read her book at all, because she was interrupted every 4 minutes by a beach vendor for the entire two hours we were there. I spent most of my time in the water, so it really wasn't an issue for me.

Thanks! We mostly ate at the Buffet for breakfast and lunch, and Normandy for Dinner. Normally I try to avoid the buffet and try every alternate venue for breakfast and lunch, but since the ship was so empty and it was such a novelty for me to visit a uncrowded buffet, we forgot to try some of the other areas. We did like Eden Cafe for breakfast, and i'm a little sorry I missed it for lunch. We also didn't make it to the Spa Cafe for breakfast. Or the main dining room for breakfast or lunch. I did get a hotdog and shared a burger and fries with my wife at the Mast Grill before we went on our excursion to St. Maarten, since it opened at 11:30am. It was better then I expected (especially the french fries). My daughter, while waiting to get onboard, saw an advert for the steakhouse and requested we eat there. Since boarding was such an ordeal for her, we figured it was the least we could do. The steakhouse has a big list of sauces you can get on your steak, and we couldn't decide what to try, so they bought the table an assortment, which was really nice. We enjoyed the red wine sauce and the pepper sauce the most, and neither of those were one we were going to order ourselves, so that was a nice surprise. I only tried the Eden drinks that were covered by my premium drink package, I wasn't really interested enough in the other ones to pay extra -- there was a big list of martini's at the martini bar that were also calling my name, and my liver was only going to be able to process so many drinks per day... So I tried Planter, Pina, Fig and Earth. I liked Planter the best, I actually ordered that one twice on different days. The other ones I tried were also interesting.

Disembarkation was super smooth. We did self disembarkation at 7:40; we arrived in Eden around 7:30 and the ship already had clearance for us to leave. US Customs and Border Protection was using their wonderful face recognition system to clear us back into the country, so we were quickly out on the street and in a taxi on our way to FLL. We were able to make our 11:20am flight with plenty of time to spare. Despite all the issues we had trying to get onboard the ship, we all had a wonderful time sailing on Celebrity Edge. This was my second time sailing on Celebrity, and I certainly will look to sail on this line again in the future.

We stopped at Nassau, St. Thomas, and St. Maarten. In order to leave the ship in Nassau or St. Maarten, you needed to book a ship excursion. You could tour on your own in St. Thomas. We stayed on the ship in Nassau as the ship arrived at 7am and left at noon, and none of the excursions sounded especially interesting. At St. Thomas we took a taxi over to Magens Bay beach. This was the first time I visited this beach and I really enjoyed our visit. The last few times we visited St. Thomas, my son was much younger and we visited Coral World Ocean Park instead. At St. Maarten we took a ship excursion to Orient Bay. I can't say I was impressed at all by the excursion, and now I know why I usually avoid booking excursions through the ship. I'm not entirely sure why Celebrity decided that ship excursions were required in Nassau and St. Maarten for my sailing. Perhaps it has something to do with the CDC Travel Advisory Level? Is Royal Caribbean doing anything similar for their ships?

Our Infinite Veranda cabin was certainly a unique design. Basically it's an high floor oceanview cabin, with a floor to ceiling window. The top half of the window can be opened electrically, via a switch on the wall. In order to try to keep the rest of your room from getting too hot and humid, there are folding doors that you can close to try to seal off the rest of the room. What is nice about the design is that if you don't want to open the balcony window, you get this extra room in your cabin. When it's very hot out, you can enjoy the view while also enjoying the AC from your room. This reminded me of my favorite cabin category on Disney Dream/Fantasy -- Deluxe Family Oceanview. You get a giant porthole window where the balcony should be, and a nice comfy chair to chill in, but you are still inside your cabin. But, with the Infinite Veranda, if you want to feel the ocean breeze and listen to the sound of the water, you can still open the window. The main disadvantage is that there are no curtains, only a noisy electric operated shade. So when your wife wakes up, you will wake up shortly after, once she fires up the Celebrity app on her phone and hits the button to open the shade. You can also control all the lights in the room, and the AC temperature from the app. There is also a touch pad on the wall next to the bathroom with similar controls. Which was great for me, since I wasn't staying in my "assigned room". If I tried using my phone to turn on the room lights, all I would have done is annoy my children… The bed on Celebrity Edge was much more comfortable then the beds they have on Royal Caribbean these days. It was also nice to have separate containers of Shampoo, Conditioner, and Body Wash available on the wall of the shower. On Royal you just get one dispenser of a substance that claims to be both Shampoo and Conditioner. Perhaps it's also supposed to be body wash. You still get a chocolate on your pillow at bedtime on Celebrity too, unlike on Royal Caribbean. It's also actually edible, unlike whatever Royal Carribean used to give out at bedtime. Otherwise the room reminded me a lot of the rooms on Quantum Class ships. The whole ship actually had some Quantum class vibes going on, from 270/Eden, to the 4 main dining rooms on two floors in the rear of the ship.

Celebrity Edge is a beautiful ship. I really enjoyed the walking/running track onboard. It has ramps and does a figure eight over two decks, which makes the walk more interesting compared to other ships. The pool is huge. Magic Carpet is a fun place for a drink, with great views. Both the Sunset Bar and The Rooftop Garden could use some more shade, and seems to have a bit of a soot problem due to their location aft of the stack. I guess I'm just used to other ships and the sheer number of different bars they have onboard, because I think I was a little underwhelmed with the number of bar/lounges available on Edge. There are basically only three indoor choices -- Eden, The Club, or the Martini Bar. They were all quite big, and very nice, but in the back of my mind I guess I was expecting more venues to be available. In any case, the 'show' in the Martini Bar was certainly something to see!

Due to the Celebrity "always included" pricing program, this was our first cruise with a drink package and an internet package. I upgraded the drink package from the classic to the premium package before the cruise. I wanted to have more variety in my wine by the glass selection at dinner, and I also wanted to be able to work my way through the martini bar menu without having to worry about extra charges. It was certainly fun to have a drink package, and it was amazing to have such a low bill on my onboard account at the end of the cruise. But I don't think I'll be purchasing the drink package on my future Royal Caribbean cruises. I certainly was able to drink enough alcoholic and nonalcoholic beverages to get "value" from the drink package, but I normally wouldn't drink that many cappuccinos on a cruise, I don't really need bottled water (i'm fine with the tap water), and my bathroom scale probably would have been happier if I drank a few less alcoholic beverages during the cruise. Same thing with the internet package, it was kinda nice to be able to check my email during the cruise, but I probably should have put my phone away more often. I think I prefer to be a bit more unplugged during my cruise vacations.

I was very impressed with the onboard activities on Celebrity Edge. My wife enjoys doing Zumba at home a few times a week, and on Edge Zumba was run every morning at 9:30am, so she was thrilled. Due to the low passenger counts, the class wasn't super crowded, and they ran the class in The Club, which had a good amount of space and was in an out of the way area. On Royal they don't seem to run Zumba as often and they don't have a great venue for the class. On Anthem my wife has attended Zumba in 270, and there isn't really good floor space for everyone. On Symphony they ran the class in the middle of the Royal Promenade. Celebrity also had a speaker onboard, part of their Beyond the Podium enrichment program. On our sailing, Ted Blank spoke almost daily about various space and astronomy topics. I was very impressed with his talks and attended them all. He was just as good, if not better, then some speakers I've seen on Cunard. The only advantage to Cunard's onboard enrichment program is they usually have 3 different speakers, not just one. So you are almost guaranteed to have at least one speaker giving presentations on a topic you are interested in. I lucked out that my sailing had someone talking about space and astronomy. If the onboard speaker was talking about, say, the history of broadway shows, I doubt I would have attended them all. The pre-pandemic "avant garde" show in Eden appears to be gone for good. It was replaced with The Edge Acoustic Experience. They brought a five member band onboard. Most of the musicians seem to be able to play multiple instruments, and several of them also sing. Starting at 5:30 in the evening, there is continuous music all night. They switch in and out, in groups of one or two musicians who play a set. During transitions, the incoming and outgoing musicians will join up together to play a song or two, making the transitions seamless. I thought this was a great idea. I always have terrible luck, and end up getting a drink in a lounge just as someone is finishing up their set, telling everyone that they are going on break and will be back in an hour. No chance of that happening in Eden on Edge!

Finally, we were welcomed onboard. We stopped at our cabin to pick up our cruise cards and drop off our hand luggage, and headed up to the Oceanview Cafe Buffet for lunch. My wife and I ended up trying some wonderful items from the Indian area, and my daughter enjoyed some pizza and fried rice. All the adults celebrated finally getting onboard with some glasses of sparkling wine. Based on my previous cruise on Celebrity, I recalled that delicious scoop ice cream, made fresh onboard, was available daily in the buffet, so for dessert I enjoyed a scoop of cinnamon ice cream, one of many fun flavors I sampled during the cruise. Celebrity also still offers a daily flavor rotation of ice cream in the main dining room, unlike Royal Caribbean. After lunch we decided to start exploring the ship. We had started watching the e-muster videos earlier that morning, back in our hotel rooms at the Renaissance Fort Lauderdale (Cruise Port) hotel. All we had left to do was to check in at our muster station. So we meandered down to Muster Station E4, located at one of the main dining restaurants. After having our seapass cards scanned, we were quickly done with muster and didn't have any other major tasks waiting for completion -- our vacation had truly started. Next we stopped by the teen club, The Basement, on Deck 2. Normally my daughter would have been assigned to the Camp at Sea kids club. The teen club on Celebrity is for 13-17 year olds. However, on this sailing they were not expecting many children. There were supposed to be a handful of teenagers, plus a 10 year old and my 12 year old daughter. So they combined the kids program with the teen program and ran both in the teen club. My kids were very happy about this, since they would be able to spend time together in the teen club. The 10 year old never showed up on the ship, so my daughter ended up being the youngest person onboard. This also meant that our cruise was 100% vaccinated, as no passengers were under age 12, and due to the new USVI requirement, all passengers 12+ must be vaccinated. My kids visited the teen club a few times, and only met one other teenager onboard. We had asked for traditional dining, early seating, but it seems like due to the limited capacity of the ship they were just giving everyone anytime dining. We really liked the waitstaff we had on the first night in the Normandy dining room, so we ended up asking to be seated there for the rest of the cruise. We had a nice table for 6 right by the window. Due to the low passenger count on the ship, there were no problems at all getting an elevator. The Oceanview Cafe Buffet was similarly empty most of the time, compared to a normal capacity cruise.