 Posts

344

Joined

Last visited
karl_nj's Achievements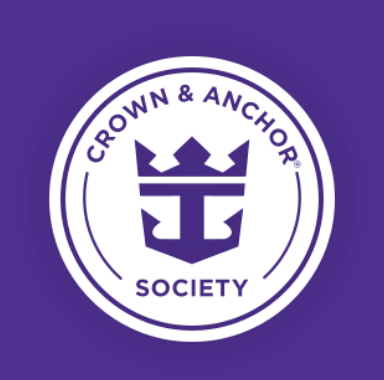 Diamond Plus (6/7)
266
Reputation
I don't think the "taxes" have anything to do with what you paid for the cruise. I just did a mock booking for a cruise in a inside cabin, and the taxes and fees were $387.44. Then I changed it to a balcony cabin, taxes and fees were $387.44. Biggest suite, $387.44. Perhaps they are based per passenger?

Whenever I've done a "one way cruise" i've never parked at the cruise terminal; i've always used an uber or car service. But I live in North Jersey so it's not super far for me to get to any of the NY Area cruise ports. Maybe parking at EWR makes more sense? Then uber over to the cruise port? Then it should be easier to get to your car once you fly back to Newark.

Kids don't seem to mind "bunk beds"; they often prefer them. Especially if it means they don't need to share a bed with their sibling.

Sometimes the price difference isn't as much as you would think. Often the rooms that can hold 3-4 are more expensive for passenger 1 and 2, compared to a room that only has double occupancy.

I thought that non refundable wasn't available for suites, did they change something recently? 8. Why was the decision made to enforce only non-refundable deposit fare options for Suite inventory (specifically Grand Suite or higher) and Guarantee categories? In an effort to preserve our valued Suite inventory and to ensure availability for our committed guests, a non-refundable deposit will become the only option for those guests interested in reserving an upper Suite. https://creative.rccl.com/Sales/Royal/LTYA_News/17056800_Nonrefundable_FAQ_News.pdf

WAYNO reacted to a post in a topic: Fellow New Yorkers, where are you getting tested? We are nervous about delays!

Yeah, that is certainly one way to look at it—and if you are enjoying all the "extras" that you normally wouldn't order, you are certainly getting value out of getting the drink package. And that isn't even counting things that many others have mentioned, like convenience, being willing to try new things (and abandon them if they aren't to your liking), and not having any bar bill surprises. You can't really assign a price to those, but there is certainly some value there too. However, the other way to look at the drink package is if it's saving you money. If it's something you wouldn't order unless you had the drink package, and you are trying to figure out if the package is actually saving you money, then you shouldn't include it in your calculations. I think this is where the discrepancy in opinions about the drink package comes from. I've never bought the drink package on an RCL cruise; it won't save me money, and I prefer to explore the full wine list at dinner, instead of being limited to the wine by the glass menu. However, on my last Celebrity cruise, the fare included the base drink package, and I even paid to upgrade it to the 'better' package. I can certainly see why people enjoy having the drink package. I certainly made good use of it!

I didn't sail on Royal in the 80's, but I did sail on an NCL ship in the mid 80's, so a dedicated buffet restaurant not showing up on new, bigger, ships until the late 80's sounds about right. On NCL's Skyward in 1986/87, there was no buffet. There were two seatings in the main dining room for breakfast and dinner. On sea days they would setup a lunch buffet in a conference room on the pool deck, with some hamburgers and hotdogs and such. I assume you could also go to the MDR for lunch, but I was 12 and in no mood to go sit down in the MDR for lunch. Kids were also banned from using the elevators! But I was allowed to visit the bridge on sea days! And there was no "kids club", but they did have some activities for kids on one of the open decks in the morning on sea days. I still have a metal that I won when my team won some kids cruise ship olympics thing.

Yes, you take your masks off for photos.

I've never had any luck combining Amex Cruise Privileges and whatever the sale of the week is going on with Royal Caribbean. I've had much better luck using it when sailing Cunard.

Yeah, actually, it has a UA "flight" number and everything. Counts as a segment for elite qualification, etc. It's kinda crazy, actually. Since it's a bus from ABE to EWR. And the flight was cheaper than it would have been if he booked out of EWR and skipped the bus. I was kinda annoyed, but I certainly wasn't going to drive out to PA just to take a bus back to NJ, just to get a cheaper flight.

There is a "flight" on United Airlines from some airport in PA to EWR that is actually a bus... One of my friends took it once, because the fare was cheaper then booking the flight he needed out of EWR. Even though he wasn't thrilled about the taking the bus ride.

The C&A points from my Christmas cruise on Anthem just hit my account, and now I'm (finally!) at the Diamond level. The double points certainly helped, but I would have ended up at Diamond by now anyway, if all of my planned Royal Caribbean cruises didn't get cancelled by covid. Interestingly, I hit Diamond with 9 cruises, one being a "double point" suite. Which, I believe, would have been the number of cruises needed to hit in order to reach Diamond back before they changed the program in 2011. Of course, my cruises were all 7 day (or more) cruises, whereas back in the day one could get to Diamond after taking 10 3 night cruises (perhaps only 5 if they were all suites, thought the double points for suites wasn't a thing from the start of the program). 29th cruise overall, counting all cruise lines. 9 on Royal, 7 on NCL (but alot of those were 1-2 night cruise to nowhere's, which barely count), 5 Disney, 4 Cunard, 2 Celebrity and 2 Carnival. Now time to plan more cruises...

I was reading on Cruise Critic that for quarantine on Celebrity, you get moved to a Balcony cabin (vs an oceanview on Royal). And if you do have a drink package, they will still send you drinks via room service. I donno if they will send you free Elite drinks during happy hour or not—lets hope you don't need to find out!

I guess that makes sense, since the MDR food is also often "a step above" on Celebrity too. My daughter had the everyday NY Strip on Celebrity Edge most days in August. When we were on Oasis at the end of October, the quality of the NY Strip was noticeably different on Royal. I don't think she noticed or cared though, and enjoyed it on both ships. On the other hand, the menu descriptions do seem to be very "fancy" on Celebrity. More fancy than they really are. They like to talk about truffles all the time. Wife and I aren't huge fans of truffles. Luckily it seems like all Celebrity does is whisper "truffle" above the plate of food, while vaguely waving one around, sealed in a plastic bag.... Their ships also seem to have fewer (but larger) bars. On Edge my wife and I kinda missed having a large number of different bar venues to visit during the cruise, compared to most Royal ships. Indoors, there was really just the martini bar, eden, and the nightclub (which was dead until late at night). So basically two bars to switch between. I did like that they have more of an Enrichment/Lecture program on Celebrity. Not as in depth as Cunard, but still nice to have as an option.

The delta is bigger if you are traveling solo (like @twangster) or taking along kids too young to drink (like me), as you are paying for a drink package for people that don't exist, or can't use it.