 Posts

429

Joined

Last visited

Days Won

1
karl_nj's Achievements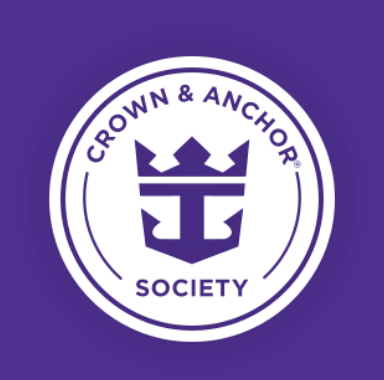 Diamond Plus (6/7)
360
Reputation
I really only had one major issue; we boarded early, so we were able to book all of our shows "in person" on the promenade once we got onboard. Everything before Barcelona went into the system immediately (I assume they held back some slots for those of us boarding in Rome). The only "post Barcelona" show we asked for was in the comedy club. Since they couldn't book us yet, they wrote down our request on a piece of paper and they said they would book us once it opened. Not sure what happened, but we mentioned it offhand to the Diamond Lounge concierge and he told us to come back and check with him to make sure it was handled correctly. Turns out he was right, we were not booked for it yet, and he quickly got us added. I'm really happy I checked, as otherwise we would have showed up that day and been turned away!

Luckily, I had no issues with photos on our cruise; was able to find all of them both pre and post Barcelona. Also had no issues with dining. We had traditional dining; seemed like our entire section were people that embarked in Rome. We didn't try doing any specialty dining on this cruise (other than some onion rings at Playmakers). My teenage daughter was also bummed about new friends leaving halfway thought the cruise.

We took the port shuttle bus that dropped us off at the cruise terminal that is closest to the Columbus monument, and then just walked around. The Virgin Voyages ship was docked there that day.

Yeah, you just get the 'extended' in-person version of the 'new' muster drill. I assume it's similar to what happens if you don't do it on the app. It didn't take that much longer. We were directed to a nearby lounge one we boarded, and they went over the usual things, and then we were handed over to another crew member who took us to our 'real' muster station and let us go. After that we went back to the royal promenade and found someone to help us book our shows.

Yeah, I totally agree that royal *should* classify them as obstructed, but they don't. I think the takeaway here is avoid much of Deck 7, as you will likely pay exactly the same as you would for a higher deck, but have more of an obstruction. At least on Anthem.

RichCruise7 reacted to a post in a topic: Dining Package prices for Children that want to select from Main Menu, not Children's Menu

I don't disagree that there are obstructed balconies on Deck 7. I disagree that "the vast majority of deck 6 & 7 balcony cabins are obstructed." There are eleven Category "E" balconies on deck 7. Eleven is not the "vast majority" Most balconies are Deck 7 are classified as unobstructed. The "vast majority" of balconies on deck 7 are classified as unobstructed. The "vast majority" of balconies on Deck 6 are indeed classified as obstructed, however.

I'm not sure I entirely agree. Most of Deck 7 on Anthem is "officially" listed as unobstructed (4D/3D/2D/1D), there are only a few listed as obstructed (2E/1E) (I count 11): https://www.royalcaribbean.com/cruise-ships/anthem-of-the-seas/deck-plans/2142/07 Most of Deck 7 balconies are in the same price category as Deck 8/9/10/11/12 (4D/3D/2D/1D)

Yeah i've seen people setup there and play some complicated looking boardgame at the long table at vintages: Vintages on Royal Caribbean Anthem of the Seas Cruise Ship - Cruise Critic Looks like it would only fit 12 comfortably though.

I've never had an issue just showing my driver's license at the port. I almost always leave my passport on the ship. What a strange thing to say; it's always wonderful when customer service agents just make stuff up if they don't know the correct answer.

I guess one way to compare if the kids sail free is "working" is to put the ages of the kids as 13. You should then get the "full price", as kids sail free is only for 12 and under.

The per-person cost for a room for 2 people is usually lower than the per-person cost for a room for 3/4 people. So you can't really compare the per-person price for a double with the price for a triple/quad. I usually book one double and one triple, so I run into this all the time.

The app does not recognize that you are on the ship. Right now, whever you are, you can fire up the app and pick any ship in the fleet and see the daily schedule, the menus, etc. You will be able to do that. But you can't book anything, or see your account balance, or anything like that. Basically, the app doesn't think you are on the ship. so it's very limited.

Your other option would be to keep the bottom bed split and go with something like:

I don't think so. However, once my wife and I had one drink left, so I swung by the trellis bar and asked for two unopened beers. Put them in the cooler in our room and we drank them on the balcony a few days later.