Posts

47

Joined

Last visited
CruizIan's Achievements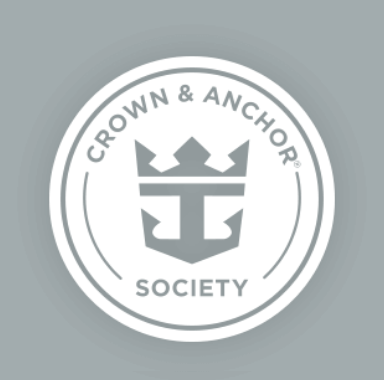 Platinum (3/7)
54
Reputation
I will not be on the cruise but I have an ask can you see if Port Merchants has any Blantons Bourbon? I have been in search of it for some time for me and a friend. We are cruising over Thanksgiving on Mariner so just was curious. Have a great time! Happy 30th

We are actually going because my Mother-in-Law also got a free cruise from her casino play!

Hope to see you onboard what is your game?

I would never recommend this, just give them cash at this point with a picture of RC Ship. It's a huge ordeal to redeem. We are out a $250 gift certificate so far because of the system.

So we have been to both stops when we went out of San Juan. I can tell you in St. Kitts I really enjoyed the railway tour. In Barbados we actually just hopped in a cab and had them take us to a local beach and ate at a local restaurant and I think the cab fair might have been 30-40 bucks round trip. The driver actually came back to get us at the time we requested.

First off, welcome to the land of the living. You will not go back to Circus. We went on Freedom just before the upgrade and it was still a wonderful ship. I hope you have a wonderful time. To me the Promenade is what makes it on RC and it just goes up from there. I hope you come back with your impressions afterwards.

Man a lot of Debbie downers in this thread. Nothing wrong with a joke here and there on vacation God forbid. It might be hard to pull off now with the e-muster but several years ago we convinced my Father In-Law that he needed to bring his life jacket to the muster station for practice. Once he saw us at his door with no life jackets he immediately took his off but even that 15 seconds when he opened the door was priceless.

They are definitely just bread sticks I would 100% agree. They also serve them in the pub as pretzels if that is not what you are already talking about.

Just have a great time! Try the Poutine in The Pub its delicous!

Well first off we were thinking about skipping Giovanni's because it just looked really casual and to be honest we didn't love Gio's Table the old concept. But we could not have been more wrong. Thankfully we decided to have lunch there on like day three and it was incredible and we went back for dinner on the last night. Everything is awesome. When we went for lunch they recommended three appetizers (The meat and cheese plate, stromboli, & Caprese) all was great but then we each ordered our own actual pizza when we could have split one or really just had the apps for lunch. It was just me and my Wife so we missed not having extra people to help with the sharable portions. Teppanyaki - has one of the best views on the ship and is definitely worth one of your dinners. Playmakers - Food was good sports bar food if you are into that sort of thing and was great to just munch on late night watching a game. I think you could order up to 11pm Wonderland - If you have never done it before I would say do it because it was an experience but you might have to get something to eat later on because it is not really a "Filling" meal. We missed the opportunity to have some food at Giovanni's Wine Bar and I found out they have fried lasagna bites that I wish we would have tried. Obviously CHOPS, CHOPS, CHOPS, everybody! CHOPS!

We just did the UDP on Odyssey last week. We very much enjoyed it; but as it was our first time graduating from the 3 night package we felt the need to get the most bang for our buck and did it for lunch and dinner every night and even got some food in playmakers with it. (additional non meal time stops at Izumi) We would do it again but next time we get it we will not focus on absolutely having to have every possible meal we can in specialty. Some nights we were working around their schedule so we ate too early and then on the sea days when we did lunch it felt like we just ate the whole day. We did enjoy the food in Playmakers quite a bit while watching a game later in the evening. The Pub food was for whatever reason not included. I don't know if that is always the case or perhaps the bartender just made a mistake. Regardless the food is not very expensive in the Pub to begin with, like 4-8$ for appetizers. I would say if you are going on a ship that has many specialty dinning options then you should definitely do it. If you are going on a ship with fewer options it might make more sense to do the chops +1 or something else.

@Patt Whitmore We just got off of the Odyssey and our next cruise booked was not until next July so we decided to do something over Thanksgiving. So we are looking forward to experiencing a new ship and shortening the time between cruises! See you onboard!

Just got back from Odyssey Sept 5th Sailing and the Ship was definitely the destination @KLA. Not sure if you have done the UDP before or not but we took advantage of it and while we loved all of the restaurants onboard it was the most I think I have ever eaten on a cruise. So we did feel like it zapped some of our energy as we tried to have lunch in Gio's and Chops on top of getting sushi several times for myself. Overall great experience. All the food was amazing as I said but I guess what surprised us the most was how good Giovanni's reimagined menu and concept was. We initially only were going to go for a lunch since it did strike us as pretty casual but the food was out of this world and we went back for dinner on the Last night. We had Pavlo as our server and I would recommend him for sure! Otherwise just have a wonderful time and make sure to get some grub at Playmakers as well!

Can't wait to board, we did end up getting my Wife's other results back at 4:00am so she is double certified!

Love following everyone's updates today. Cannot wait to board tomorrow. Just got my Wife's negative test back and so we will see everyone on board tomorrow!