Posts

74

Joined

Last visited
CruizIan's Achievements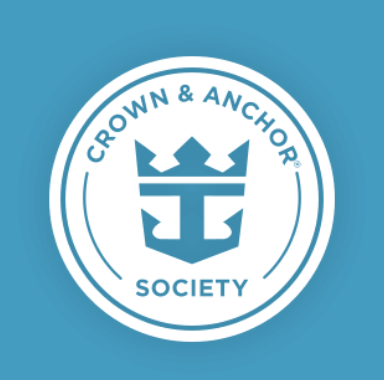 Diamond (5/7)
106
Reputation
I am sorry to hear that they got Covid and had to Quarantine. Where about do you live you could mail it if you think it can get here by next Thursday. I live in Foley, Alabama on the Gulf Coast? 502-457-5696 if you want to text me I could text you back my address and then if I get it and can redeem I could send you a money order or better yet just Venmo your Daughter or you the money?

CruizIan reacted to a post in a topic: What Was The Best Theater Show You've Been To (On A Cruise) And the Least You Liked?

No brainer for me: Favorite - Chicago on Allure Least - Cats on Oasis But looking forward to everything on Symphony in 2 weeks.

No worries not booking onboard. I can hear Matt saying it now that if you want to book another cruise... "do not wait for a sale." just book it as soon as you can and then watch the price and reprice it if you see it go down. If you are fine not being on Oasis class I would say that we went out of San Juan, PR for a cruise a few years ago and we loved it. It was on Freedom Class and getting to visit Puerto Rico on the front end of our vacation made for a mini-vacation before hand. Also we went over Thanksgiving and the city was decorated for Christmas and was amazing. Cost of flights to PR is usually not much different than South Florida and usually you can find the Southern Caribbean Intineraries that include 5 stops and get you to Antigua and Barbados. Hope this helps.

ScooterScott22 reacted to a post in a topic: As Far As Service Is Concerned, How Do You Rate Royal's Bar Service In The Various Restaurant Venues?

So while I can relate to the time that it takes to get a drink in certain venues. I for one as a DPB person have always thought it is the right amount of time and perhaps they are told not to rush making drinks. If you haven't had a drink all day and you are waiting on your first drink at dinner I bet it feels like the full 15 minutes or so. But I think for the rest of the folk that have imbibed all day it is not as long. Not saying it is right but I have been at the bar midday, morning, and afternoon and there is 1 speed. I think it is to only serve so many drink in a certain amount of time. No one is wrong on this thread..

Definitely everyone has mentioned the All-inclusive nature of cruising. Additionally I love that you can do the multigeneration while appealing to different family members budgets. When we do land based vacations with 20+ family members and get like a big beach house or something I know that it can put a strain on a lot of people that attend and the additional dining costs and entertainment. Not to mention that we are all usually under one roof so you tend to get a bit too close for comfort.

First couple of cruises I was not a lanyard person but with just a bathing suit on most of the time I found myself at guest services like twice a week getting a new room key. Have used a lanyard for the past 3-4 cruises and haven't misplaced any keys. Also agree with the having a few dollars in the lanyard for tipping. Wife doesnt wear a lanyard though she just has me lug both keys around.

I am not sure but those are for sure interior facing balconies.

We are set to board on July 2nd and after a few weeks ago reading that someone had a terrible experience I am glad to hear something to the contrary.

Yeah I am not sure! I was hoping that we would have been in Coco Cay because I know last year they shot Fireworks but I think that was just because of the the welcome back to sailing and such. But still I have heard that they offer a lot of Americana type stuff like cookout style food and Imagine they will have specialty type of events as well. You all are coming from Portland it looks like? That is quite the precruise travel!

LCinPDX reacted to a post in a topic: Symphony of the Seas - Jul 2, 2022 - Jul 9, 2022 (7 Night St. Thomas & Perfect Day Cruise)

Happy 4th of July Folks! This will be our first time cruising over the 4th so we are excited to see what is in store!

That is true, I guess you cant have the 90 year old die hards, actually dying of heat stroke while they smoke their heaters. But I would probably just go up and have my cigar at night haha.

Jeeze, the fun goalies on this thread I am surprised that it hasn't been closed to comment yet. As a previous smoker I am not a fan of smoking indoors but dont have a problem with it in Casinos but wouldn't care one way or the other if it was eliminated and could understand it. But as someone who likes to have a cigar when on vacation I don't think I could see it being no smoking up on the pool deck when you are outside. I am actually surprised that they don't move that smoking area up one more deck so you are not directly on the physical pool deck and then our smoke would be even less noticeable.

For real until reading this I was not aware that this was bad behavior. If I am somewhere near the top or bottom of the ship I will always hop in and ride a floor down to head back up. I'm gonna have to do some research to see if this is commonly frowned upon.

That is a great price on a 7 day for two people! About $100 a day that will do.

Well that makes me feel better that it is not a mistake.