Posts

93

Joined

Last visited
CruizIan's Achievements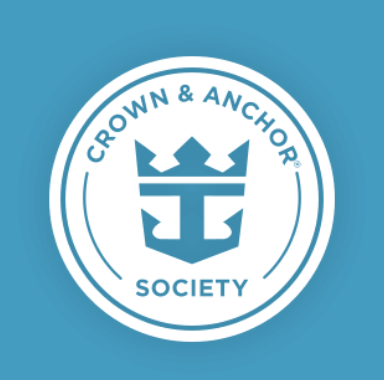 Diamond (5/7)
120
Reputation
This is me exactly I have them stuck on my lanyard and they really are not noticeable at all. My wife has never opened or used hers I believe she left them on the ship. Definitely to each their own. We got to chatting with a Pinnacle guest in the pub last cruise and they can share some of the best stories of cruising back in the day.

We are going on our next cruise over Thanksgiving on Wonder and we are taking my brother in-law with us and it will be his first cruise. He is not the type that I can just recommend the boards and videos to him he wouldn't take the time to actually do it. As someone who has been on many cruises I feel the need to almost be his tour guide so that he has a good time but I also don't want to overwhelm him with too much stuff while we are on the cruise. My question would be or recommendations I am looking for would be; What if anything do you do when you cruise with First-timers? Just go about your cruise like normal and let them figure it out on their own? Try and do a full tour of the ship on the first day and explain how food and certain things work? Tell him the cruise compass is his roadmap to success? I appreciate anything that you all have done to make rookies have a better time!

I concur with everyone that has said it. I usually just have a backup set of documents printed and in my backpack for a worst case scenario.

One that confused me on several posts just on this board is when people would refer to OP I think it is meaning the original poster? I dont go to a lot of different message boards so this was definitely new to me.

So I figured I would take a crack at a few of these for you to get you started. 1.) I always prefer to be close to the Stairwells and Elevators because it shortens your walk time to and from the room and typically I have never had an issue with any sound bleed from the stairwell or elevators. 2.) Deck Choice is really for me always depends on where you think you will spend most of your time. I like to have the ability to walk down a few flights if the elevators are busy to get to the promenade or esplanade so I would typically go with 9. But if you think you will spend more time up at the pool then you may want 10 so you are only a few flights down to your room. I typically will go down the steps more often than I will go up the stairs. 3.) Your balcony will have 2 chairs and a small table on it. Other than that just have a great time!

Having received my Platinum and Emerald pins this past year I just stuck them on the lanyard that I use for my Seapass Card and that is about the extent of the use they get.

Yeah we sailed Odyssey over Labor day last year and I think she had 1400 people on her so it was definitely not the experience that you can expect when she is sailing at full capacity over the holiday. I am sure it will be a great time for sure.

My first stop after breakfast is usually Cafe Promenade to get an Adult Coffee and if you go somewhere for breakfast you can get something at the table. I will say we just got off of Symphony and we love to eat at Park Cafe, on previous ships at least Oasis had a coffee bar inside of Park Cafe where they could make you drinks with adult beverages. There is no such bar in the Park Cafe on Symphony.

I am cruising Wonder for Thanksgiving so please do come back to your thread and let us know not only how your first cruise goes but, review your Wonder experience. Cruising is the best!

WAAAYTOOO reacted to a post in a topic: How do you tip when you have unlimited dinning package when at specialty restaurants

This is a great question and all of the answers seem appropriate it is really a feel thing. For me I usually do UDP so I have paid for all of the dinners in advance. That being said I know that the staff works their ass off. Just for me I usually tip 10$ if I am having lunch somewhere with my wife and then at dinner I will leave a $20 unless we were to eat at Johnny Rockets. It may seem like a lot to some but usually my only onboard room charges are tips at the restaurants and is less than $200 for the week. I usually take $200 in small bills for tipping other folks like a dollar a drink and stuff like that but I am even thinking that on my next cruise in November I might just take more cash in $20's to leave cash just to make it so the servers don't have to wait for it on their paycheck. Whatever you leave them regardless of amount I think they will appreciate it and it is great that you are doing it.

Royal has always had issues with their Apps and Websites unfortunately. I don't know if they outsource it or what but the functionality can be spotty I have always found. On the same cruise I was referencing about the planner showing up properly the day that we boarded, my app was the only one you could not access the account feature. So everyone could look at their bar purchases and such and mine was not even a button in the app it was just gone. Good thing it is just an app for convenience on vacation so I usually just leave my phone in the room and let my wife do the planning.

Everyone is spot on. About a week before we sailed people in our party got excited and where looking at the planner and then I pointed out that it was showing things for Fathers day which had already passed. I am not sure the rhyme or reason when it starts to show you the things in the calendar but they are usually not correct and very hit or miss. The day we boarded everything showed up in full detail.

My Wife and I just completed cruise number 6 together and she had her first instance of the mattress not being comfortable for her. Our steward threw on a mattress pad and she said it improved some but was not great. I think it would very much be a ship to ship thing. Good luck on your next bed!

This is how I would approach it as well. I would think it would depend the ratio of DX to non folks that you have. If it is about even or there are more DX folks I would say you have a good chance but since I think you can have 8 people if 2 had a DX and the remaining did not it might be watched closer. Good luck and please return to the thread and let us know how it goes.