 Posts

29

Joined

Last visited
Recent Profile Visitors
The recent visitors block is disabled and is not being shown to other users.
Gisser's Achievements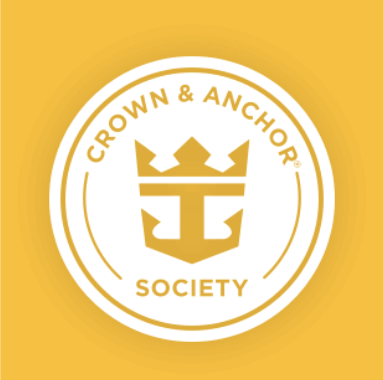 Gold (2/7)
9
Reputation
When we walked up to the ta online, three taxis were pulling away with passengers and there were no others. We waited less than 5 minutes before several others rolled up. Didn't seem to be any issue with taxi flow.

Had the fastest departure process ever. We did self assist and came down from our room at 6:50. We were waiting for an taxi at the terminal at 7:04 AM. Now at the airport and waiting for my 10:15 AM flight home. It was our first time sailing since January 2020. What a great week and so nice to be back on a ship!

Thanks Matt. Is there a tutorial anywhere? I downloaded the app on my iphone, but I'm a bit confused about doing this on my phone versus my laptop. Also, is the appointment scheduled immediately or do we have to schedule in advance. It all seemed so easy until I started paying attention LOL. Thanks again.

Will be taking the home test in a couple days. Do my wife and I both have to download the app and register separately or can we do it together? Thanks!

How serious are they in Miami about the check-in times? We are sailing with friends on an upcoming Symphony trip...they have a 1 PM check-in time, my wife and I have a noon check-in time. Our friends will want to shuttle with us from the hotel. Does that mean they will need to wait outside for an hour? I heard Matt talk about this on the podcast and just checking if it's still as strict. Thanks.

Hi all. I know that we get double cruise credits for staying in a suite. Do we also get double credits if we stay in a junior suite? (Not asking about the current double up promos). Also, what perks do you miss out on in a junior versus higher level suite. Thanks!

It was supposed to be the first sail date after it's three week pause for COVID. Has anyone heard anything? Thanks!

If your bid is accepted, do you get new documents (specifically printable luggage tags?) Or do you have to have the baggage folks hand write you luggage tags for the news room? Thanks.

Thanks. smokeybandit provided a great thread that answered my questions.

Can anyone share their experience with the Royal Up program? I'm considering this for an upcoming cruise. Specifically curious about how far in advance do they tell you if you got the upgrade and does it affect the cruise points you get. My wife and I are booked in a Grand Suite on Symphony for our 30th anniversary and thinking about trying to upgrade, but don't want to mess anything up or lose cruise points. We booked the Grand Suite more than a year ago. Thanks for any feedback!

I always make sure I have $5 bills on me and I will frequently tip bar/pool waiters and sometimes bartenders $5 when they have been serving me for a while as an added thank you. I also always tip my stateroom attendant $20 on the first day and $20 on the last day in addition to the gratuities I get charged for by Royal.

Hi folks. My wife and I are Diamond Level cruisers on RCCL so we are not new to the experience, but we are new to bringing a toddler on board. I just booked a seven day cruise on Symphony next summer, and for the first time we'll be sailing with a grandchild . We're on the ship with our son/daughter in law (who have sailed before they had a baby) and their little boy who will be 2-years old, and our daughter/son in law. Any thoughts/advice/insight on what the child programs on the RCCL ships can offer? Our son and his wife are rightfully nervous as new parents but I can't help but think the kids programs are pretty solid. Thanks for your wisdom and opinions.

I was wondering if it's ship specific...what ship are you sailing at the end of Jan?

My wife and daughter just went on a three-day sail on Navigator in December and had the expedited boarding. My wife and I are sailing on Oasis in a couple weeks and we don't have it. My wife and I are Diamond level. Is there any rhyme or reason to this? Thanks for any insight!

My wife and I went on a seven-day cruise on RC for our anniversary two years ago. It was the first week of March and it was a total spring break crowd, and I mean CROWDS of college kids whooping it up for Spring Break. That being said it ended up just fine. Expect some longer lines at the outdoor bars, busier hot tubs and an overall rowdier vibe, but for the most part it wasn't an issue and in some cases (the outdoor pool contests, dance parties, etc.) it made it more fun.