 Posts

24

Joined

Last visited
Recent Profile Visitors
The recent visitors block is disabled and is not being shown to other users.
Poolside's Achievements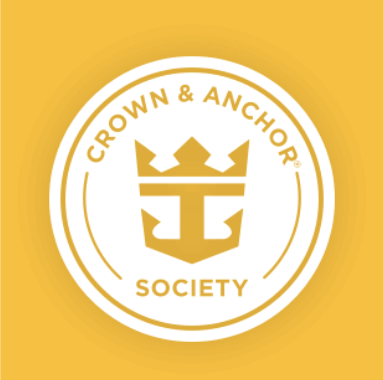 Gold (2/7)
30
Reputation
Poolside reacted to a post in a topic: Omicron (not nice to meet) and possible impact to the cruise industry

Poolside reacted to a post in a topic: FDA Expands Booster Shot Eligibility to People 18 and Older - Implications for Cruise Industry

The deposit vary depending on the length of sailings. Most of my deposits are $450 each ($900 for a couple) because I book cruises that are mainly 9-12 days.

I have made 3 final payments for cruises that have been cancelled shortly after due to the pandemic. I was confident they would be cancelled when I made the final payments. I have requested refunds for each of them when Royal cancelled. (I've received everything back from the first 2. The third cancelation just happened.) I just figure it's part of the game. I'm using the refunds to pay off the next cruises. (Next final payment is in February.) I understand why Royal is doing it this way. They are coming up on a year with no cruises.

I see cursing resuming much sooner. ?

I watch the news every day. The "lazy news outlets" are reporting infections, hospitalizations and deaths.

I haven't gone to the actual muster station for the last few cruises... starting in September 2018 on the Empress to Cuba. They have been sending me to the theater or some other location. In February 2017, I reported to my muster station on the Grandeur in Baltimore when a hail storm began. We were being pelted with ice... So, they moved us inside to explain the process. ?

I don't mean this to sound like a jerk in any way at all. But, why are so many of you calling to talk with Royal about your refund? Do you think that your call is in any way speeding up your refund? I also have a refund coming. I'm not going to call. If I do, all that will happen is my expectations will be raised and I will be irritated. I believe that there is nothing I can do to make my refund come faster. Again, not trying to be a jerk. Save yourself from the anxiety and just wait.

I would not say that Royal is "screwing people over left and right". They are cancelling 10's of thousands of reservations. It will take a while to process everything. Getting 100% credit versus 125% is not screwing people. If you cancelled with "Cruise with Confidence" then you are entitled to 100% not 125%. I know you are upset that someone "told" you otherwise, but when new policies are put in place, there is confusion. I hope you get your full refund.

I got my letter yesterday for a Grandeur cruise in November 2020. We will arrive one hour late to San Juan.

I don't have any nightmares like you are all describing... I guess I need to cruise more. ?

My wife and I sail on Grandeur almost every year. She takes the dance classes and I watch. It is individual. She never needed a partner to participate.

I got an email from Royal that they will be doing this (a daily coffee loaded on my see pass card) on my upcoming Grandeur sailing as a diamond benefit because of the large numbers of Diamond and above cruisers.

I've stayed in one of those rooms on Grandeur. The pole was right up against the end of the bed. I seemed odd, but my wife and I just made a game of it. I would rap my knuckle against the pole and make a "ping" every time I would go by it. And we would both laugh. I hope you get your situation resolved.

You can bring 12 bottles/cans of non-alcoholic drinks (up to 17 ounces).