Posts

369

Joined

Last visited

Days Won

2
Recent Profile Visitors
The recent visitors block is disabled and is not being shown to other users.
Adriana's Achievements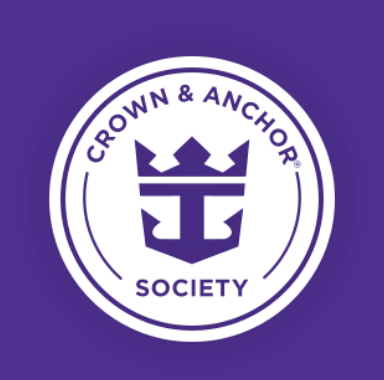 Diamond Plus (6/7)
312
Reputation
Neesa reacted to a post in a topic: Will there be Harmony before an Odyssey? Nov 7th-12th, Nov 13th-19th

I would imagine that there will always be some of the smaller ships. Namely, because they are needed for some of the ports and itineraries. Not all can accommodate the large ships. But I hear you, many do like the intimacy and excellent service of the smaller ships.

Oh man, that stinks! Thank goodness that you are able to stay in your cabins! I am with you, I feel bad for those with early flights or plans. For those without it, maybe an extra few hours to just hang out and relax. I know most are ready to be on the road, but good that they opened the pools and places for meals. I hope it goes smoothly!!

If you are Crown & Anchor, maybe call that line?

I am sooo happy to hear that your last day was such a positive one!! Sounds like it was a relaxing day with some unique entertainment! I am sorry about those chair hogs, that gets under my skin. I cannot stand the entitlement. However, back to the joy you are experiencing, I hope the evening and night and wonderful!

@Ampurp85, yes, "vintages" is now part of my vernacular!! Thanks! @asquared17, oh my gosh, I didn't pick up on that until you said it! @Ampurp85, he was out there like that "inside" the ship?!

A very joyous Thanksgiving! May it be filled with love, gratitude and God's blessings…and a fabu time on the island and wonderful dinner with your family!!

When I was on Anthem recently, they were both available. However, it did not have the updated internet yet. … Happy Thanksgiving!

Sounds like the nice day continues! I am with @asquared17, I cannot stop laughing at vintage magnet!! Thank you for introducing it to us, @Ampurp85!! That is pretty neat that they gave you the bag! Nice gesture! I hope you found a chair at the solarium! Have a nice evening and keep an eye on hubby!!

Sounds like a nice day so far! I am sorry that the show last night was such a busy. I concur with sitting through it since a live performance. Very kind of you! Chair hogs, UGH! Even in the Solarium?! For some reason, I thought the hogs left that area alone. I love how you are getting that cabin all set for the next cruisers! Would have been nice if Royal got it ready for you, though! The new curtain cracks me up! Is the bag you found a consolidation gift for all the issues? Anything inside? I could not tell if you had coffee packets in there or randomly adding about the Lattes! Enjoy your day! Thank you for sharing!

I am sooo happy that you have hot water!! Nice bonus of them giving you dinner. I hope some wine was included! … I concur with everyone, you look so lovely and happy! Enjoy the time!!

Soo glad you are home and can rest and cleanse…on your own! Well, with your sweet kitty! She must be so happy to see you and vice versa! You really are a trooper, I commend you on keeping your cool. You did a great job keeping things together and offering suggestions. I concur that you could def use a solo cruise. I hope you find the perfect one. I have only sailed Anthem multiple times (I live in Jersey) and the tiny ones like Monarch and Empress when I lived in South Beach/Miami. My last cruise on Anthem def left plenty to be desired. Thank you again for taking us along with you. I hope you get some much needed rest and kitty snuggles!

Oh my gosh! I was so super excited as I read that your RUB was accepted then you got to your cabin… I pray you get hot water soon! I love you standing your ground and saying no thanks to the wine and preferring actual hot water! Did they end up giving you the wine anyway? I can't (well, I can) believe that they asked if you wanted to switch cabins! Yeah, sure, I really didn't want those extra $600 I paid or want to be in the Owners suite! Is there a Suite Concierge with whom you could speak and maybe get more help? I am glad the music eventually quoted down. Rocky start, but praying for a wonderful cruise!! Have a great time!

Great questions! I also suggest getting a transfer service for ease and peace of mind. I would also try to get the late dinners or My Time Dinning. You also have the WJ. Have a wonderful cruise!

Thank you so very much for all your blogs and sharing your experiences with us! I wish I could cruise with you! You have such a great outlook and keep on going when things get tough or icky. Even your fellow cruisers and babies can see it and gravitate towards you. Thanks for the laughs and very interesting points and stories! I also wish you could have cruised a few days longer, especially since you should get a redo of your first cruise! I hope you got some rest and had a nice breakfast and off the ship with your crew smoothly. Safe travels home!

Yaaay on the jackpot!! Nice win!! Down $150 is great since you had fun and racked up some benefits. You have inspired me to check out the casino next time. You guys must be the hottest group! You have so many folks hitting on you! At least the plastic mature lady had the decency to ask if your brother was your husband. I am guessing her shot did not go far. How is your BFF feeling? I really don't know what we are going to do without living vicariously through your posts! My fave part , and it should not be because "bless their hearts", I know they ended up sore, but it was the vintages getting stuck in their Spanx. Have a great day and have fun watching the sexy contest!