Posts

180

Joined

Last visited
Recent Profile Visitors
The recent visitors block is disabled and is not being shown to other users.
Adriana's Achievements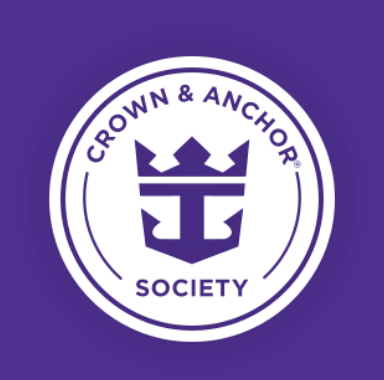 Diamond Plus (6/7)
96
Reputation
Hiya! It sounds like folks bring candy/treats onboard for Halloween to give out to others. I had/have intentions of the same. However, I have been wondering if people would want to actually have any and eat it. Just your thoughts if people are still leery of taking things/candy from others, would someone take it but not eat it, would you take candy from someone and eat it? I want to think, "Yes," but I do not want to lug heavy candy only to not have folks want it, or worse, have them throw it out. I mainly want to give to staff, but want to bring enough to be able to give to fellow cruisers as well. Thank you!

I believe you may be asking if you are charged more at the specialty restaurants. If so, it will say so on the menu. I want to say all is included as steak IS the specialty at the restaurants. Check out some of the menus online for the restaurants on your ship so you can see what they have and if they are Maine lobster (doubt it). Chops obviously will have steaks. Yes, you do need a reservation for lunch. If not busy, you may be able to do a walk up. Typically, all are open (usually only one on embarkation day).

@Mike6453, No prob! Yup, I grew up in Jersey in NYC metro area then SOBE, high prices are the norm! As for the all inclusive drink package, I am a huge fan of it. I always get it and it always is a better price than paying for things individually. I like to try different wines, maybe not finish one I don't like; maybe have an espresso w Sambucca or Kailua; fresh fruit smoothies, sodas (helps w my motion sickness), teas and bottle after bottle of water. Plus, there is no worry of how much you are spending, it is a done deal. For my next cruise, I am only getting the water/soda/coffee package (the nonalcoholic package) since considerably less and I will be getting four free drinks each day as a Diamond. However, I still contemplated it.

@Mike6453, the good thing about South Beach is that it offers different experiences. People equate it with partying and beaches, but there is so much more. Depending on the day, there may be a great antiques market, there are galleries, boutique dining and shops, Art Deco, fun drinks and authentic Cuban and international foods. You can sit at a small cafe and just people watch. There are many characters in SOBE! I suggested Lincoln Rd since it is more for locals. Ocean Dr is very touristy and expensive. Mind you, everything is expensive in the area, but Ocean Dr is geared towards tourists and taking their money.

@Aron_Ross, once a New Jerseyan/Yorker, always one! Yes, I have sailed on Anthem a couple of times, but not this itinerary. I am not vaccinated, so my options are limited.

I would def get off and head to South Beach. I lived in SOBE most of my adult life and there is so much to do, see and enjoy. You have beautiful beaches, but also art galleries, great people watching, unique shopping, great Cuban food, etc. I suggest walking along Lincoln Rd.

Thank you!! My next cruise is on Anthem on the 29th of October. I do try to be adventurous and being a Jersey girl and also having lived most of my adult like in South Beach (went to grad school at U of Miami) and loving to travel to NOLA, I have tried many different types of seafood, but yet have found anything I like. It has been more of going for a less dramatic reaction such as gagging and wanting to cry or throw up (seriously, so childish). I think I downed a full glass of wine the first time I had a gator po' boy just to wash it out! I will keep trying, though!

All of the restaurants are included, but not the specialty experiences such as wine pairing, Chef's Table, Taste of Royal. However, you do get a discount. For instance, Chef's may be around half price at $50ish.

I love the fresh fruit smoothies! And for much less healthy satisfaction, I love creme brûlée. … Okay, and bacon. I would be happy with eggs Benedict and kits and lots of crispy bacon! (This, the fresh fruit smoothie is essential)

Thank you! I bought a few decorations for Halloween and also for Thanksgiving to switch out the next day. Will be bringing treats and still need to figure out costume.

Thank you for all the tips! I am still debating the band, esp since next cruise is Anthem, not Enchantment. I def will be bringing along some OTC meds, grabbing apples and sticking to some fresh air.

@Al Miller, wow, good for you, that's awesome! I keep looking for one of those great deals, too. Anthem is a neat ship, at least prior to COVID. I am guessing it will be back to almost normal now.

I have had multiple experiences as a solo cruiser. They have often asked me if I want to sit alone or with a medium or large group. I usually just tell them to do whatever is easiest for them. When at tables with others, I have always been included in conversation. It has usually been with couples or groups of friends. When at a table by myself, neighboring tables often chat with me; sometimes throughout the meal, sometimes just a quick convo. I have enjoyed all settings. I think my favorite was being at a table with a few set of people that do not know each other. We all get to know each other and more fun and less awkward.

I hear you, I was hoping for some transfers, too. Yes, you can book them privately and it really is not much work. So many do private transfers and excursions. I am not one of them, though. I would be so scared that I would miss the ship!! If anything happens while in a Royal excursions, the ship will wait. If all of a sudden, there is a road block or whatever on your private excursion and you miss or there is an injury or whatever, you are on your own. Not common, but I just do not like the extra worry. The only time I would do it is if in a port I know well, like I lived in Miami and can easily get around and navigate. … Also, I would not recommend going to Disney. It is not near the port and you would have a very short time there as often, the 8pm time changes to 4pm. Just my opinion.

Great question! I was considering that one and the Providence Island tour in Nassau to check out the caves. I have been to Nassau multiple times and have done the walking tours, tour bus and glass bottom boat ones. All good, but can't say they are amazing. Interesting, though.