 Posts

261

Joined

Last visited
Profile Information
Gender
Location
Interests
Recent Profile Visitors
The recent visitors block is disabled and is not being shown to other users.
Dan Curtis's Achievements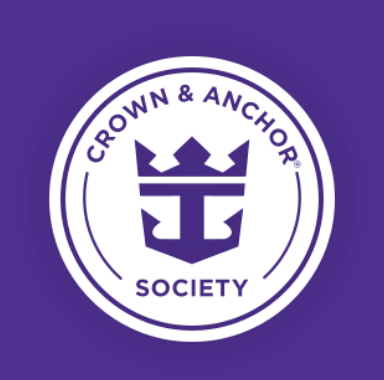 Diamond Plus (6/7)
223
Reputation
We wore our Diamond pins one time, we had just received them, wore them on formal night, as of now, I have no clue where they are at.

Jewel of the Seas, February of 23....yeeees.

Lost luggage is not to bad anymore, I work at Cincinnati airport, bags are scanned now, they know how many bags are on the plane, tight connection are the biggest concern , we also use the porters , skip the lines inside and go straight to security. To us its hard to do carry in for a cruise.

Here is a simple, cheap thing to try, works for my wife, an elderly Asian lady told my wife, don't laugh until you try it everyone, a band aid over the belly button. Works great for my wife.

We have did horse back riding twice, they bring you back to a small rodeo, a decent ride by bus to the horse farm.

We was on a cruise a few years ago, everyone back home was worried, it was the smoothest cruise we had, we kind of trailed it, did a reserve stop on two islands, they was concerned we might have to stay at see one day as it was headed to our port, we was even allowed to make a phone call on the Royal phones from stateroom, as it turned out, it missed Florida , thank goodness. Royal is usually on top of things come hurricane season.

First cruise in a while, last three canceled by Royal. We are already excited.

We have used Royal on all excursions except one time, you pay a little more, but they guarantee you getting back on board, if a bus was to break down or something happens and you use Royal, they will know about it and wait, if on a private tour, and something happens, you might miss the ship, for us, ill pay a little xtra for that peace of mind.

Honduras, not even close, won't go back there.

Well fellow Kentuckian, we noticed that as well a few years ago, I don't have an answer, but the cruise was different, lots of country music and cowboy boots, we enjoyed the cruise out of Galveston.

There in February next year, also thinking of this tour, please let us know if you enjoyed it. Happy cruising.

Agree, 100 per cent with this.

Wow, so sad, feel for the family, on a cruise, enjoying life, blessing to the family.

For us, it depends on what time our flight leaves, if we have a late flight and in no hurry, we send it the night before, hang on the boat as long as we can and not worry with carrying bags around except for carry on. If we have a early flight and want to get off ship early as possible, we keep our bags, usually one bag a peace with rollers, our next cruise, we have to get back to Orlando, so we will keep our bags. Good luck making your decision. Happy sailing.

Sorry, hit the wrong button, I get it, we lost our cruise for the 29 th for the third time, just doing a key west trip instead.