 Posts

25

Joined

Last visited
Recent Profile Visitors
The recent visitors block is disabled and is not being shown to other users.
Cruiser70's Achievements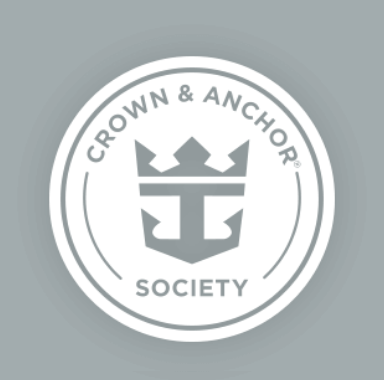 Platinum (3/7)
3
Reputation
How can you change your Rank? It still has me as Gold now it should be Diamond. Thanks

Good Morning Hope everyone had a great Thanksgiving. I was wondering if any one had any success getting RC on the phone! I just checked again and I still can not cancel my refreshment package to get the lower price.

I know I the phone is impossible!! Yesterday I tried and they said the wait was 2hr 47 mins! I hung up the phone!!

Hi I ordered the refreshment package now the price is lower. I am having trouble canceling to reorder at lower price. Do I need to reorder at new price then will it let me cancel the first price? I did the refreshment package and dinning package at the same time. Could that be the problem?

I have also tried to cancel and rebook the refreshment package it will not let me cancel the one I have. I don't if it is because I booked special restaurant at the same time. I really hate to try to get on the phone today. They are probably CRAZY!

Good Morning I saw on the website this morning which as of now it is not show the internet packages. There was a Surf and Stream with Voom. What is the difference if you get the package using 2 devices in stead of getting two separate packages one for me and one for my husband. It is cheaper just adding another device. Thanks

Hi Looking for information about having a beach day pass. Our Port stops are San Juan, Philipsburg St. Maarten, St. Johns Antigua, Castries St Lucia, and Basseterre St. Kitts. Needs to have chairs and umbrella's and a place to get food and drink and if possible transportation from port to beach. Thanks again for your help Pat

Hi Many people I have seen on a cruise ship talking on their phones. Does any one have information on plans which you can do this from the ship and at ports? Thanks Pat

My husband and I will be doing this cruise on Jan24 2023. This is our first time doing an 11day and new ports. Have not made any excursions at this time. Still trying to figure it all out. Have you made any excursions? Sounds like a great trip!

Thanks for all the information. We have never eaten at Izumi on the Anthem, but heard it was very good. My husband has a shell fish allergy does any one know if he will be able to eat at that restaurant. Just can not eat shrimp, lobster or crab. thanks again Pat

Hi Everyone Going on a 11 day cruise in January. We will be going to ports we have not been to before. Wanted to know if any of you have suggestions of things to do at these ports. The ports are San Juan Puerto Rico, Philipsburg Saint Martin, St. John's Antigua, Castries St Lucia and Basseterre St Kitts. Thank you all Pat

Thanks There was a letter after this one saying we will receive 1 day cruise fare per person per cabin. I guess that will be after we board the ship. Thanks again Pat

Hi We are sailings soon. When did you get your onboard credits. I still haven't gotten ours for the cancel of the glacier. Hope you had a wonderful time!