Posts

770

Joined

Last visited

Days Won

2
Profile Information
Gender
Location
Interests

Farming, Lake Tahoe and Royal Caribbean cruises.
AlmondFarmer's Achievements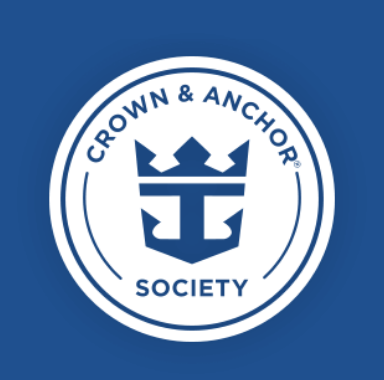 Pinnacle (7/7)
1.9k
Reputation
In my experiences, $300 for suite plus $50 each passenger 3+. Got $450 for my family each time.

AlmondFarmer reacted to a post in a topic: Eating and drinking our way through an Allure 7-night Cruise (A review)

Just be faster than than the other part of "We" and you won't need bear spray.

Breakfast burrito hack if El Loco Fresh is closed At breakfast time- 1. Go to El Loco fresh in afternoon 2. Obtain a tortilla and place carefully in shirt pocket*. 3. Wake up in morning and put on same shirt. 4. Walk to Windjammer and retrieve tortilla from shirt pocket. 5. Make an amazing breakfast burrito with bountiful options. *shirts with pockets sold at logo shop on ship.

I agree that drinking too much is irresponsible. Also, eating too much is irresponsible, spending more than one earns is irresponsible, and not regularly exercising is irresponsible. The average American is irresponsible. Is this a good thing in the long run? Probably not. Currently this is a relatively free county and we each take our own path in life. What takes discretion is not passing judgement on others for their decisions. Hopefully the above irresponsible acts are not regular occurrences in one's life and thus unlikely to lead to long term problems.

I live in California and my wife and I enjoy some In and Out animal style every Sunday morning.

Did he invite any of the cast to join him in the gym?

Careful. I made a mistake by cancelling for lower posted price. Ended up with higher total because new price has 18% added after placed in cart. Couldn't place in cart without first cancelling. Bummer.

Maritime law dictates that each ship has enough life vests for all passengers. Solution is cheap, have a rope from pier to new facility. Passengers get life vest issued at excursion check in on ship and use rope for assistance to cross the 200' channel. This solution is lower cost than my superior idea of catapult from ship into foam pit (hopefully, or at least 99% accurate) on island. Quantum class ships could employ their NorthStar to span some of the distance and then have bungee jump or repelling. So many options besides walking 1/3 of a mile the wrong direction to a ferry.

Canadian bacon was created in 1854, and is commonly referred to as pea meal bacon. -from an American who likes Hawaiian pizza.

Is this a tug boat with giant lasso?

That's not much time, especially if some crew are busy on "wash and fold" day.

I don't see any offerings in cruise planner with this description.

It is neither. It is a thick cut of pork belly.