 Posts

206

Joined

Last visited
Recent Profile Visitors
The recent visitors block is disabled and is not being shown to other users.
bryresangel's Achievements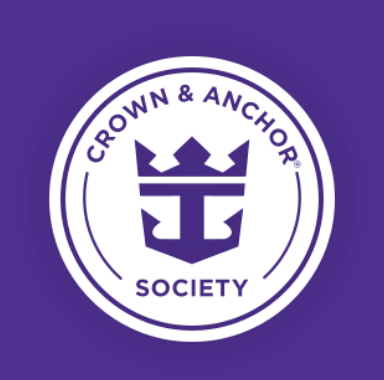 Diamond Plus (6/7)
155
Reputation
To add, we won't need airport transfers. Right now we are looking at the Sailport Resort. Does anyone have any experience with this place?

Greetings and Happy Father's Day to all you dads! After much deliberation we are considering driving to Tampa as opposed to flying due to the cost of the airline. Can anyone recommend a good place to stay park and then cruise with transfers included? I've seen some websites that have recommendations but that I'd ask here before we start looking further. Thank you!

bryresangel reacted to a post in a topic: RC is asking for additional payment on a lift and shift...

The last cruise we went on, the muster station was open as soon as we boarded (we were in the 11:30 group). We literally did the online piece while waiting to board, and the VERY FIRST thing we did was go to our muster station. It was nice because it was on the same side of the ship as we boarded, near the next set of doors to get into the ship. It could not have gone any smoother!

I can't wait to find out what this was!

I'm sorry this happened to you, but you absolutely did the right thing! Think I will pack some of our home tests on our next cruise just in case.

I can't wait to see what this is! How exciting!

Coconut Mojito Blended. I do mine without alcohol usually, but I've had it with and it was just as good!

Then what's the point? I thought it was just due to the unrest.

We just had a stop in Haiti on our cruise. Unfortunately, they weren't offering any excursions except those that were in Labadee (nothing to tour the island outside of the area). I was disappointed because we didn't have any options for Haitian food I would say enjoy the trip and hopefully when you DO get to go again, you have more options!

According to the blog post, they will still have single-serve options. That was also on our cruise. For example, there was muesli that the attendants put on your plate, or cups of it that were already plated where you just had to grab the cup of it and go. That may be a better option if there are concerns about people touching everything. I will say I think it will be faster. I heard they are having some staffing issues, and it was a challenge for 1 attendant to try to serve two lines at each station, especially when people would stand in front of two different sections of the same side (like the fruit and the oatmeal).

Fish Lawyer reacted to a post in a topic: Going on Jewel on the 26th! Suggestions or recent compass?

We were on the same cruise as OP. We have only been on 2 RC ships. Having said that, the Jewel is my favorite. It's beautiful, and the Solarium was my favorite place to go. It's very peaceful. We like trivia, and there were lots of options to play. Also, the size 9f the ship was perfect. We ended up using the stairs almost exclusively because it wasn't too long of a walk to anything. Below are pics of the Solarium.

Missed it by THAT much. Just got off the Jewel yesterday and it was still crew serving.

How do you use this to prevent fogging? I have an issue with my mask fogging a bunch. Usually I just spit in it (it's mine so I can do that).

I agree, we didn't use our fins either. I just kept my water shoes on (stepped on a sea urchin about 20 years ago and am super paranoid now). We did not have an excursion. My advice is to go early so there isn't as much sand stirred up. When we went we saw so many sleeping stingrays...it was amazing! And fish, but the rays were my fave.