Posts

32

Joined

Last visited
Recent Profile Visitors
The recent visitors block is disabled and is not being shown to other users.
Blulady's Achievements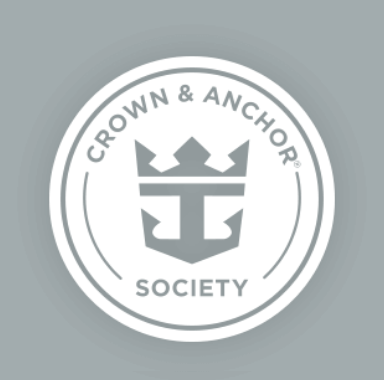 Platinum (3/7)
30
Reputation
Thanks!! I thought that was probably the case, but I would feel like an idiot if someone gave me a perplexed look as I handed them dollars.

Hi everyone! We are booked for a Norwegian Fjords cruise on Anthem of the Seas departing from Southampton, England in Sept of '23. It just occurred to me that Europe doesn't have the same tipping culture that the US has. I know exactly what I tip on a cruise originating from home and of course I tip in USD... but this cruise starts in the UK and goes to Norway and then back to the UK. Should I tip like I would if I were going to the Bahamas? Dining staff, bartenders, cabin steward, etc.? I'm sure the answer to that is yes, but in what currency? It really doesn't seem to make sense to tip in British pounds, should I get some kroner? Or stick to USD? I checked and the next 2 cruises for Anthem after ours are in Europe, so should I get Euros? Help!!!! LOL Pam

Thanks for your input - I was thinking that was probably the case. I really can't see spending nearly $2,000 just for alcohol. I guess it is something to consider!

We are looking at booking a 14 day to Greenland on Jewel in the future. I have a couple of questions about the DBP that some of you might be able to help with. Pre-covid we paid $41.99 on Anthem and that included tax/grats, etc. the total cost was $41.99 X the number of days. Fast forward to our upcoming cruise to Alaska, the cheapest I've seen was $51.99 + tax/grats added at checkout (I know why they are doing it that way now so that the advertised price doesn't seem so bad). I'm thinking that now post covid that $51- 55.99 + fees is probably going to be the new normal. Anyway, my question: do they offer discounts on long sailings like a 14 day or is it usually the prevailing rate for 7 day cruises? Thanks!

We have discussed the tipping issue so much in our family and this is the plan we have put in place. Please note - I am an extreme budgeter (by that, I don't mean cheap, I just like to make sure all my ducks are in a row). 1. We always prepay the gratuities - we have our TA add them on to our invoice and we have them paid off w/ final payment. By doing this, I can cross them off my budget sheet and they are done and dusted - then, I forget about them and pretend they never happened. The reason I treat them as if they never happened: The amount is so small when you divide it up among all the people who make me feel like a princess for the week. 2. I decide what I feel each service I receive is worth to me from a tipping standpoint. Here's our values based on 2 people with the UDP & DBP: Lunch - $10, Dinner - $20-25, Bartenders - usually around $1/ drink, Cabin Steward - $100-150, Porter at the pier - $10, Cabana Attendant on Coco Cay - $100. My tip budget for a 7 day cruise is around $500 to make sure I have enough cash on hand.

We tried out the RU for our last cruise - it drove me insane. In the last 6 weeks leading up to my cruise, instead of every minute of every day being, "omg, we're going on a cruise! It is really going to happen this time!" It turned into a daily mantra of, "did they take our bid? Did we bid enough? Is it still being considered? Did it get declined?" Afterward, we agreed that we were never going to try to RU again. We decided it was better to just book the best cabin at the best price we were comfortable with.

This sounds like so much fun! I cruise w/ my sister Try to identify what type of cruiser you think you are: Busy, busy, busy, go, go, go! Or Let's relax by the pool w/ a book and a fruity drink. Try not to overpack! Most of all - have lots of fun! (I'm type A, too. I already have a full blown spreadsheet with details for our Norwegian Fjords cruise in 2023)

Congratulations! I would be over the moon!

I SO agree with you on this. I was excited to try it out and then found it to be worse than Taco Bell. To me, it was the school cafeteria version of Taco Bell. Blech!

Watching this as well! My sister and I, along with my son and daughter in law, are sailing on Sept. 16th, is this your sailing as well?

We always pre-pay the gratuities - I like having it already paid for ahead of time. My question: I do not use the MDR. Is a portion of my gratuities still going to them? Or do they divide it amongst the people who actually 'serve' me? I tip everyone in cash along the way, baristas, bartenders, etc. so I never have really thought about where those daily grats really go.

One of my fav dinners on Oasis was having an outside table. There was sufficient light to see. That evening, we were on the way back to NJ last week of Oct., it was lightly raining - it actually made the dinner even more special. So peaceful and you can't beat the food

Another vote for the Solarium Bistro for breakfast. So relaxed and quiet - the choices are smaller, but they had everything I wanted.

I totally agree with you on this! We were on Oasis the end of October and we decided one day to have lunch in the MDR. I believe we entered on the 4th floor (vax only) and *tried* to have lunch. The stench was so unbearable we left right after our food arrived. I could not eat - the smell was so bad. We commented about the odor before we even entered the dining room to the crew member at the host stand - she said it was a problem w/ the ventilation system. She also said that it wouldn't smell once we were inside. We got a table as far from the entrance as possible and the smell was still unbearable.