Posts

61

Joined

Last visited
Blulady's Achievements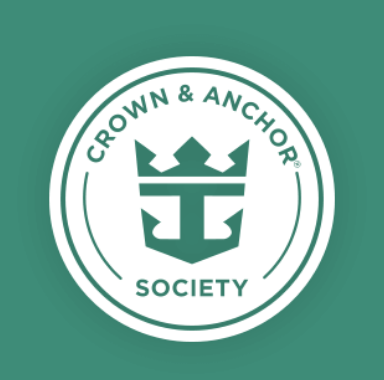 Emerald (4/7)
69
Reputation
LOL There were SO many venues that no one could get near. It felt like they took over everything. One of the worst things though was the elevators. Imagine being in that little box with about 6-8 young ladies all wearing too much perfume and all different scents.

Not with a team fan group, but we did sail with huge number of Monat reps (if you aren't familiar, think Avon or MaryKay type). Their group was about 90% young female, and because of that, the few single young men on the cruise were seriously outnumbered. No 'regular' cruisers could get near the pub for the entire sailing. We found it all incredibly annoying - each girl trying to be prettier than the others, many wearing ridiculously high shoes that they couldn't walk in, most too tipsy and constant hair flicking. LOL I now google our sail dates and pray I don't ever board with a large/charter group again.

Blulady reacted to a post in a topic: Questions about Adventure Ocean, Child Care, etc. while cruising

DoomSlayer reacted to a post in a topic: Questions about Adventure Ocean, Child Care, etc. while cruising

Thank you very much for taking the time to share your thoughts - I truly appreciate it. For now, this is all hypothetical - my only child is the ripe old age of 33 You and the others have made some incredibly valid points - again, I truly appreciate you taking the time.

Blulady reacted to a post in a topic: Questions about Adventure Ocean, Child Care, etc. while cruising

Blulady reacted to a post in a topic: Questions about Adventure Ocean, Child Care, etc. while cruising

Blulady reacted to a post in a topic: Questions about Adventure Ocean, Child Care, etc. while cruising

Thank you so much for taking the time to share your experience. Does RC have documentation somewhere that shows the different training and vetting that they do? I would feel SO much better about all of this if there was something. Again, thank you very much!

Hi everyone, This has been an ongoing discussion in our family for quite some time. There are no grandbabies yet, but the future is bright Here is the hypothetical: Parents want to take a cruise and the grandparents will keep the kids - let's say they are a 2 year old and 1 year old. The grandparents live out of town and still work so they will be placing the kiddos in a daycare or get a sitter where they live for the daytime hours. Grandparents say, "there's a couple of ads in the paper, we'll just call and see who is open and who is cheapest." To me, that would not be acceptable - a daycare/sitter needs to be interviewed, vetted, background checked, etc., especially with children who are too young to communicate well. So, if you wouldn't just leave child with 'just anybody' on land, why would you on a cruise ship? We don't know any of these people, we haven't checked their references, background, etc. The current discussions about it that we are having are in light of what happened last week on another cruise line with a male crew member hiding in the women's bathroom near the kids' club taking photos in that bathroom. So, to those of you who leave young children in care of crew - are you concerned? and why not? And, are there those of you (like me), who say, "no way would I leave my child with people I don't know"? Thanks in advance for your answers!

Okay, you convinced me to give it one more try!

It isn't just you! I SO wanted to like it, but I find it tasteless, slimy and refer to it as 'gooby' LOL. In my world, gooby = not crispy, slimy, unrendered fat.

Maybe I'm not understanding you correctly, but we use MEI and every little change I make (payment, add grats, whatever) causes a new invoice to be generated that our TA sends to me via email immediately. I just looked at a copy for one of our upcoming cruises and I can see every line entry Cruise Fare, Taxes & Port Fees, Change Fees (yeah.. I'm that girl!), gratuities, etc. and at the very bottom of that list is balance due. MEI forwards this to me from RCI as "guest copy". Doesn't everyone get this?

We had a VB on Anthem - never again. I found the picture to be pixelated and even when it is turned off it emits an obnoxious glow. It was so annoying that our cabin attendant had maintenance disconnect the wretched thing. Can you tell I REALLY hated it?

I'm sitting here at my desk working away when all of a sudden a push notification comes in to my phone. I check it and it is from my RC app. I figure it is just going to tell me to hurry up and buy something because the "sale" is ending soon. Nope! It was a notification telling me that I only have 30 minutes left to complete my muster drill - my next cruise is in 240 days and I feel crushed lol. I want to go do the muster drill instead of working

I think so as well. I think the Jazz on 4 is a lovely space, but every time I've gone in when there wasn't a game going on, it seemed deserted.

Has anyone here heard about this? On another board, someone says they were talking to the CD on Allure and were told that the Jazz on 4 clubs on all Oasis class ships are going to be removed and turned into smoke free casino space. I never go into the casino due to the smoke, so this might be nice. It also may just be a result of bean counting and the elimination of live entertainment.

I am so very sorry this has happened and I hope you contacted police to file fraud charges. For our first cruise, we used a local TA and the results were lackluster, but thankfully not disastrous (he charged us $20 booking fee - I've since learned there should never be a booking fee.) We now use Michelle Cunningham w/ MEI Travel and she is wonderful. Like others who have been posting, I agree - MEI will take very good care of you. Harr Travel is incredibly reputable as well. Best wishes and big hugs! You deserve so much better than what you received.