 Posts

360

Joined

Last visited
Recent Profile Visitors
The recent visitors block is disabled and is not being shown to other users.
MaryCS62's Achievements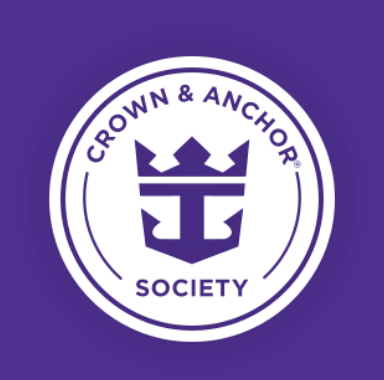 Diamond Plus (6/7)
251
Reputation
We did this when it was a 12 night, back in 2019. We're want to do it again, just waiting for vacation time approval. Our TA has it on hold for us - we wanted the same JR Suite we had then - and we have ALOT of FCC to use up - July 2020, March 2021, Jan 2022 (this same itinerary), and B2B's in August It gets warm enough to be outside by Day 3 - in my opinion.

Does anyone know if FCC still have no exp date? We had a B2B on Oasis in August (9 day/7 day) that had to be cancelled, which we did under the CWC rather than using insurance, because it met the criteria (booked prior to March, go by Sept) and we were told our FCC would no longer expire. It was to be a total of 8 certificates (4 people, 2 cruises each). Reason for cancellation - my daughter had been hospitalized since early July, and by late July, it was obvious we weren't going anywhere, at least not with her, and we certainly weren't sailing without her. Aug 5 cruise cancelled by late July, Aug 14 cruise cancelled by early August. To date, we've gotten 3 FCC's - DH, & both DD'S, all for the 2nd cruise. And, our MEI agent told my DH that they only have a 1 year exp!! Younger DD & I used up a lot of vacation time (the allotted cruise time, plus more because older DD eventually passed away late August, and we needed additional time), and can't exactly drop everything to go whenever. DH teaches at a community college, so has much more leeway & time available, but isn't going to be able to use that much of it, even if he were to cruise solo. Plus, he'd come home to changed locks and 2 very unhappy people . Plus, we're still hoping FCC transfer is possible, since obviously one set will never be used by the original owner Can't find anything about exp dates on Royal's website, so any help people can give is greatly appreciated

Hey! I resemble that remark!

Back in 2000, my MIL passed away - she & FIL lived in Florida, the 2 sons & their families lived in NJ. Made the airline reservations (got all 8 of us on the same flight), get to FL, one of my BIL's bags is missing -- the one with his dark suit for the funeral. Luckily, my FIL had actually planned it for a few days after we got there, so it showed up 1.5 days later at the hotel. However, other than the suit, he had shorts & jeans, & did not want to have to go shopping, as he didn't wear suits on a regular basis, so it wasn't like he really needed another one. For clothing - 4 of us, 3 female - everyone gets their own packing cubes, & they are distributed amongst the suitcases somewhat willy-nilly, but we've never lost anything on a cruise. However, we also usually drive to port, no airlines involved

Directly from the CDC website -- keep in mind, children < 12 have been allowed to get vaccines for several months now, so boosters are now "available" for this age group-- https://www.cdc.gov/coronavirus/2019-ncov/vaccines/booster-shot.html#when-you-can-get-booster 5–11 YEARS 1st Booster: CDC recommends a booster of Pfizer-BioNTech vaccine for: Most children, at least 5 months after the final dose in the primary series Children who are moderately or severely immunocompromised, at least 3 months after the final dose in the primary series If your child is just being vaccinated now, then they are NOT ELIGIBLE for a booster, and Royal is not requiring them of any age group

True -- I hate 530 - much too early, prefer 630. 8pm would be ok for me, DH & younger DD, but older DD can't eat / stay up that late (medical issues)

But you can set up to use your phone as a digital room key, right? I know I've done it in hotels, and I thought that was an option onboard as well

We are doing a B2B in a few weeks - at the very end of the 1st cruise, DH & I hit diamond - and we plan on going to the loyalty ambassador during that 1st cruise to make sure we can use diamond perks on the next one. We've been told to ask, otherwise it won't happen until our next one after that.

Check out past cruise compasses from your specific itinerary (top of the page is a link) & you'll see what they usually do. 10 & 12 yo is Adventure Ocean/ Kids club, (13 and up is teen club), but unfortunately I never cruised with littles, so don't know what they do at night. Again, cruise compass is your best bet

If Harmony has a free standing Starbucks, I know they take payment only via the app, gift cards, or I assume regular credit card (haven't been on that type of ship yet, but I know charges do not go to your onboard account). It certainly won't hurt to try!!!

I actually have an insulated tumbler from 9 years ago (FB just gave me a memory about the end of that particular cruise). We just had the soda package, & got these nice insulated tumblers with a rounded cap & a slide back opening on top - perfect for sipping from, AND allowed you to put a straw in it. I use if for my going to work coffee in the fall & winter (spring & summer I switch to iced coffee, & use a larger cup). We have one or 2 others from other cruises, but that one has lasted me for years

Your cruise ticket will say if you have set early or late seating, or if you have My Time Dining. My Time means you can either reserve a time each night - can be different times every night, your choice -- or you can just walk up to the dining room and wait to be seated. MDR is open every day for breakfast and dinner, but only open for lunch on sea days. Port days, usually not open for lunch. Windjammer is the buffet that is open for all meals, & has longer open times. Depending on the ship, there are various other places to eat that are either included or are extra cost. Each ship has a promenade or similar area that has snacks, pizza, etc for free. The specialty restaurants are all pay (usually a set price, although a couple are a la carte), & some can be reserved for dinner & sometimes lunch ahead of time or on the ship. You have to check out your ship on royal's web site to see exactly what is available, as there are many different options, and some ships, especially the larger ones, have more than others.

DD is on humira inj pen every 2 weeks. We have a travel box with ice packs for keeping it cold that we just dug out, and we had just cut out the piece of cardboard with the label & stuck it in the carry box with the pens. I will also be storing my Ozempic pen in there with its label.

One reason I am perfectly happy to cruise out of Bayonne -- it's a 40 minute drive from my house. Was going to do one out of Baltimore last spring (Covid cancelled), but even though Baltimore is only about a 3.5 hr drive from home, we were still driving down the night before & staying over - not going to chance traffic, bad weather, etc for anything more than an hour away. Haven't flown in years -- last time, my almost 26 year old was going into middle school, so at least 15 years ago.

For various health/comfort reasons, I can't wear heels, so have 2 pair dressy slacks (palazzo style) with various mix & match tops & comfortable sandals to wear on our dressiest nights, along with long sundresses that can be spruced up with a bolero style sweater or jacket for less formal times. DH will wear dress slacks, sport coat, dress shirt & tie for dressing up, & usually nice slacks & minimum of a polo shirt or sport shirt even on casual nights. T-shirts & shorts for him/capris for me are relegated to pool, excursions, & walking around the ship.