 Posts

186

Joined

Last visited
Recent Profile Visitors
The recent visitors block is disabled and is not being shown to other users.
MaryCS62's Achievements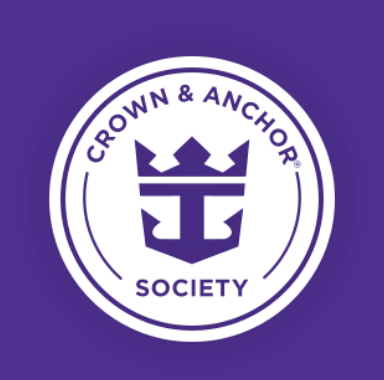 Diamond Plus (6/7)
125
Reputation
please post pictures of menus, as the OP requested, if you can after your cruise! We are going on Anthem in Jan, & DD (who has celiac) is coming, and it would be great to see if and how the menus have changed. TIA, and enjoy your cruise!

Big Tule reacted to a post in a topic: US man jailed for strangling partner with towel on cruise ship

We prepay, but only about a week or so in advance of the cruise -- I forget the # of days, but it's basically the latest we can do it prior to the cruise. I prefer to prepay, since I don't like seeing the daily charges creeping up, but don't want to give them my money too early either

I work in a hospital in a major city, and they eliminated temperature checks in all of our system facilities a couple of months ago. Masks still required, but temp checks are no more. That being said, we are still required to self monitor, and if you have a fever, you DO NOT report to work.

Song of America -- way back in 1988 -- honeymoon cruise. They still had midnight buffets...

I have a CBD balm stick (looks like a roll on deodorant) that I use on my knees and is what allows me to walk every day. I would be in serious trouble if I can't use it daily. Will have to think on this...

Not to hijack this post, but DH and I were discussing whether or not Oasis docks or tenders @ Labadee, & I even looked at your map to see if I could figure it out, but sadly, I cannot. I see a long dock to walk down, but since the last time I was there was 8 years ago, and on Explorer, I don't remember. Can you tell me, please?

Good!! We've done our own booking, have transferred bookings to AAA (& had them do 1 for us), but haven't been overly impressed. Then, sometime last year, "our" TA left, & we've been contacted by at least 3 others, so we don't really know who's in charge of our current Anthem (Jan 2022) booking. So, since we still have FCC & have to use it before the end of 2022 (we think, but that's a whole separate issue), we booked Oasis for Aug 2022, and were thinking of giving MEI that one, since everyone here sings their praises.

Anyone ever work with Jacki? Just got an email from her after contacting the site\

Our's isn't till January -- Anthem out of Bayonne, timed to fall between mine & my husband's 60th birthdays. Hope by then they'll have worked out all the kinks, in terms of masks, distancing, etc, and we can just have a good time! We're all vaxxed, & I may even need to get a booster by then, but we will do what it takes to go! Our usual is lunch, drinks, drop off carry-ons in the room, and probably watch sail-away from our balcony, or 270-- it will be a might chilly to be outside ?

You can only bring food off if it is in sealed packaging, so anything made fresh on the ship does not qualify. If you have snack bars, chips, etc that you brought with you on the ship, you can take those off, or sealed water bottles. Otherwise, no other food or drink

Although, as a toddler, is she 48 inches tall, as indicated in the requirements? Maybe they just assume she isn't big enough, and therefore aren't charging for something she can't do I've edited this, since I just read the other comments and realized "He" is actually she, and that others think like me...

Here's hoping 3rd times the charm!! We lost our Adventure out of Bayonne late July 2020, then Grandeur out of Baltimore March 2021. This one is supposed to a joint 60th bday for DH and me, since he turns 60 this June, and me in June 2022. We really, really miss cruising, and are desperately hoping this one happens. We and both DD's are vaccinated, willing to mask, and wash our hands as often as they like, as long as they let us on the ship!! Who's joining us?

We use porters before and after -- if our family of 4 is traveling, older DD is in a wheelchair, and I'm usually pushing her, which means there are only 2 people to carry even the "carry-on" bags. I can hang a couple of lightweight bags off the wheelchair handles, but that's about it. The porters after the cruise are worth the tip, in my opinion, as we are never going to be the early rise, carry our own bags off the ship. I've gotten better at packing, but the disabled DD comes with more equipment, supplies, etc, so we really can't manage otherwise.

I did the class -- was on Anthem, Jan 2019 with DH (NOT a sushi fan) & DD (who, due to disability would not be able to do the class). I went, & they showed up near the end, & it was plenty for me & DD to enjoy for lunch. You do sit right next to and across (maybe 2.5 feet) from people -- at least, that's how it was on Anthem -- so if they were to do it, they'd probably have to have either smaller groups, so it could be more separated, or in a different venue -- ie, one of the dining rooms -- to have that separation of space. It was a lot of fun, and I enjoyed doing it, and would probably do it again.