 Posts

483

Joined

Last visited
RCVoyager's Achievements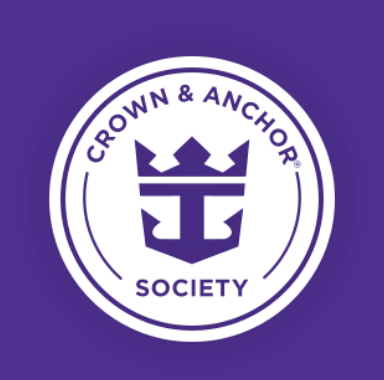 Diamond Plus (6/7)
421
Reputation
I'm not Matt, but I can give a little bit of an answer. It has been my experience that the long sweeping cold fronts that cross the States in the Winter have pretty long tails that can reach way down into the Western Caribbean. For instance, three of the roughly 12 times I've done a land vacation in Grand Cayman (not Mexico or Honduras, but close) in Winter, we had a week of cool, cloudy, rainy, windy weather. Twice, I've seen the main oceanside street through downtown Georgetown closed due to high surf flooding. Each time it was because of a long cold front in the States. So will it be cold like in the 30s? No, but the above description with steady temps in the upper 70s happens fairly often there in Winter. Having said that, it would not alter my travel plans if I were planning to go there. There is about an 80%+- chance you will have beautiful weather.

I agree if you and your husband are traveling alone. Any other party, children, friends, ect. will grow tired of their vacation being spoiled by the constraints of your obligations toward your goal. That's the biggest point I'm trying to make. It will dominate your vacation. I saw it happen with our good friend.

I've stated this in earlier posts here. I don't think you should do it. It will dominate your vacation. Do it at home either before or after so you can enjoy your vacation.

barbeyg reacted to a post in a topic: Anyone else decide to only book close to sailing dates for now?

My wife and I are planning a land based post Christmas trip. San Francisco is one of the options. Because of the possibility of CA being shut down again, we are not booking until we see where Delta goes.

This subject comes up from time to time. Pretty much everyone here loves the islands and Buffett and Zach Brown are what we all listen to, and for good reason: it's great music, and it's about a subject we love. Well, here's a new entry for you to check out. Gramps Morgan. I'm not kidding, the guy's name is Gramps Morgan. Listen to these two songs: "If you're lookin' for me" and "Float ya boat". Fantastic island loving music "Two piece bikini or one birthday suit, whatever floats ya boat" I look forward to hearing what you all think, and no, I'm not his mom.

Scooter6251 reacted to a post in a topic: RCCL not responsible for toddler's death... I didn't see this mentioned below

https://nypost.com/2021/07/13/royal-caribbean-cleared-of-negligence-in-toddler-chloe-wiegands-2019-death/?utm_source=url_sitebuttons&utm_medium=site buttons&utm_campaign=site buttons I know they will appeal, but I continue to hope the family doesn't recover as much as a thin dime.

For me, if I am paying, I will be selective and will choose based on a number of factors. But, I have said, if someone else is paying, I would not look a gifthorse in the mouth.

Has anyone flown to Grand Turk? I can't find regular flight service to there. It may require a major airline to Providenciales and the an island hopper. Any help would be great.Thanks.

Thanks for that update. One of the great things about it, is there are not a ton of ships that go there. I don't want it to become another St. Maarten.

I think you are spot on here. We prefer to do complimentary food as much as possible. That Lido lunch on RCCL gets tired pretty quick. There are tons of options, as you mention, on the newer Carnival ships.

You don't want it in your stateroom. You'd have to go into the hall to change your mind.

Funny thing about the Turks and Cacios Islands, is that people don't know about them. I work with several people who have been on a few cruises to the islands and think they know everything there is to know about that part of the world who have never even heard of those islands. Their loss.

Agree Zacharius. Providenciales is our favorite of all the islands, and it is not close. I'm not talking about staying at one of the mega resorts. You can get that a lot of places. Grace Bay is 15 miles long. Find a small place away from the resorts. It is amazing. Gorgeous EMPTY beaches. As far as Grand Turk, I haven't looked lately. There is little lodging there, and little to no international flight service. Best way to get there is to use Carnival's Dock. Which of course means, in most cases, on a Carnival ship.

As long as the comparison is not with one of Carnival's old ships, many of which are now gone anyway, the two are very similar. I like Carnival's food better. I want to go the Grand Turk. Carnival owns the dock. I love so may things about RCCL. The Lido lunch gets old by about the 4th day.

twangster reacted to a post in a topic: CDC officially says it is SAFE for fully vaccinated people to travel!