 Posts

478

Joined

Last visited
RCVoyager's Achievements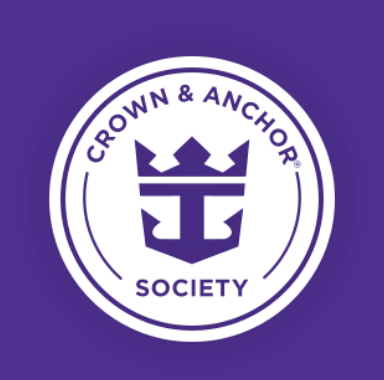 Diamond Plus (6/7)
418
Reputation
RCVoyager reacted to a post in a topic: US Appeals court lifts CDC cruise ship restrictions in win for florida

RCVoyager reacted to a post in a topic: US Appeals court lifts CDC cruise ship restrictions in win for florida

Scooter6251 reacted to a post in a topic: RCCL not responsible for toddler's death... I didn't see this mentioned below

https://nypost.com/2021/07/13/royal-caribbean-cleared-of-negligence-in-toddler-chloe-wiegands-2019-death/?utm_source=url_sitebuttons&utm_medium=site buttons&utm_campaign=site buttons I know they will appeal, but I continue to hope the family doesn't recover as much as a thin dime.

For me, if I am paying, I will be selective and will choose based on a number of factors. But, I have said, if someone else is paying, I would not look a gifthorse in the mouth.

Has anyone flown to Grand Turk? I can't find regular flight service to there. It may require a major airline to Providenciales and the an island hopper. Any help would be great.Thanks.

Thanks for that update. One of the great things about it, is there are not a ton of ships that go there. I don't want it to become another St. Maarten.

I think you are spot on here. We prefer to do complimentary food as much as possible. That Lido lunch on RCCL gets tired pretty quick. There are tons of options, as you mention, on the newer Carnival ships.

You don't want it in your stateroom. You'd have to go into the hall to change your mind.

Funny thing about the Turks and Cacios Islands, is that people don't know about them. I work with several people who have been on a few cruises to the islands and think they know everything there is to know about that part of the world who have never even heard of those islands. Their loss.

Agree Zacharius. Providenciales is our favorite of all the islands, and it is not close. I'm not talking about staying at one of the mega resorts. You can get that a lot of places. Grace Bay is 15 miles long. Find a small place away from the resorts. It is amazing. Gorgeous EMPTY beaches. As far as Grand Turk, I haven't looked lately. There is little lodging there, and little to no international flight service. Best way to get there is to use Carnival's Dock. Which of course means, in most cases, on a Carnival ship.

As long as the comparison is not with one of Carnival's old ships, many of which are now gone anyway, the two are very similar. I like Carnival's food better. I want to go the Grand Turk. Carnival owns the dock. I love so may things about RCCL. The Lido lunch gets old by about the 4th day.

RCVoyager reacted to a post in a topic: US cruises could restart soon with 'passenger voyages by mid-July,' CDC says

twangster reacted to a post in a topic: CDC officially says it is SAFE for fully vaccinated people to travel!

Twangster, I always read and appreciate your thoughts on most subjects, and mostly agree. But, what is TWIC?

I appreciate and agree with your sentiment. It is a compliment to my wife that the two times she's chosen to leave home in 12 months was to have dinner with her. I think the "what country is this" portion of my comment was probably related to my own frustration with the situation.

My wife had dinner with a friend this week. She and her family are so petrified that she has been off her property exactly twice in the last 12 months (both times to have dinner with my wife). Both parents are working from home. Their 7 year old is being home schooled. All groceries are delivered. The husband has left home a few times when it was absolutely necessary. Upon return he removes is clothing in the garage, the clothing is put into a trash bag for two weeks before it comes into the house to be laundered, and he sprays down with disinfectant before coming into the house. Of course all deliveries are handled appropriately too. What country is this?

Sorry, wash YOUR hands and don't touch YOUR face. I got to typing too fast.

The logic and reasoning used by the entire country defies science and data for an illness that has taken .1% of the population, the vast majority of which were in bad health anyway. Wash you hands, don't touch you face, and when the shot is available, get it. Let us live our lives.

I've thought a great deal about the hatred/ignorance of the cruise industry. I think the answer may be in Twangster's post about the CDC. Only 15% of Americans have ever taken a cruise. That means 85% have not. While many claim they don't want to vacation on a floating petry dish, I think it's something different. I would be willing to bet that most either can't afford to cruise, think they can't afford to cruise, or just never taken the time to book a cruise. All of their excuses(hatred and jealousy) serve to blame someone or something other than themselves.