 Posts

487

Joined

Last visited
RCVoyager's Achievements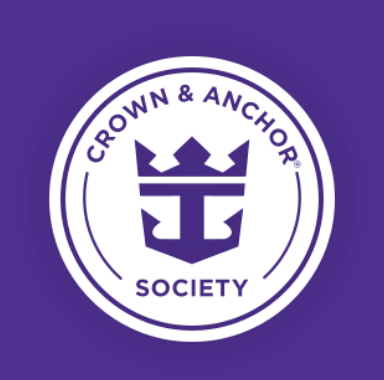 Diamond Plus (6/7)
422
Reputation
It is to the North of the Port, so you will not go by it on your way to the open sea which is to the Southeast. If you have a few hours, you can get pretty close by taking the Staten Island Ferry over and back (from Battery Park I think). I'm sure there are safe and closer viewing points right there on the NJ shoreline that could be done in a hour or so from the port. It's only a few miles.

I'm not a smoker. In fact, I've never taken a puff... not once in my 56 years. I hate the smell of smoke and that it gets in my clothes and hair (what little I have left). However, smokers and drinkers, and to an extent casino goers are the easiest people to tax. Politicians across the country take advantage of these people by hiking taxes on their vice and rolling like pigs in a trough in the money they raise and then continuously restricting where and when they can use the products. I like the move by RCCL. Banning smoke will cost them some customers, but will gain them others. Whatever cruise line doesn't ban smoking will gain smoking customers, but lose non smokers to RCCL. I'm not sure I agree with the last minute change. I don't think that's an appropriate way to treat a customer.

Thanks for the help. I was also able to get it to work. I use that site often.

Is anyone else having trouble reaching cruisetimetables.com? I'm getting a security error. It's probably something with my system.

RCVoyager reacted to a post in a topic: CDC extends Conditional Sailing Order for cruises into January

I'm not Matt, but I can give a little bit of an answer. It has been my experience that the long sweeping cold fronts that cross the States in the Winter have pretty long tails that can reach way down into the Western Caribbean. For instance, three of the roughly 12 times I've done a land vacation in Grand Cayman (not Mexico or Honduras, but close) in Winter, we had a week of cool, cloudy, rainy, windy weather. Twice, I've seen the main oceanside street through downtown Georgetown closed due to high surf flooding. Each time it was because of a long cold front in the States. So will it be cold like in the 30s? No, but the above description with steady temps in the upper 70s happens fairly often there in Winter. Having said that, it would not alter my travel plans if I were planning to go there. There is about an 80%+- chance you will have beautiful weather.

I agree if you and your husband are traveling alone. Any other party, children, friends, ect. will grow tired of their vacation being spoiled by the constraints of your obligations toward your goal. That's the biggest point I'm trying to make. It will dominate your vacation. I saw it happen with our good friend.

I've stated this in earlier posts here. I don't think you should do it. It will dominate your vacation. Do it at home either before or after so you can enjoy your vacation.

barbeyg reacted to a post in a topic: Anyone else decide to only book close to sailing dates for now?

My wife and I are planning a land based post Christmas trip. San Francisco is one of the options. Because of the possibility of CA being shut down again, we are not booking until we see where Delta goes.

This subject comes up from time to time. Pretty much everyone here loves the islands and Buffett and Zach Brown are what we all listen to, and for good reason: it's great music, and it's about a subject we love. Well, here's a new entry for you to check out. Gramps Morgan. I'm not kidding, the guy's name is Gramps Morgan. Listen to these two songs: "If you're lookin' for me" and "Float ya boat". Fantastic island loving music "Two piece bikini or one birthday suit, whatever floats ya boat" I look forward to hearing what you all think, and no, I'm not his mom.

Scooter6251 reacted to a post in a topic: RCCL not responsible for toddler's death... I didn't see this mentioned below

https://nypost.com/2021/07/13/royal-caribbean-cleared-of-negligence-in-toddler-chloe-wiegands-2019-death/?utm_source=url_sitebuttons&utm_medium=site buttons&utm_campaign=site buttons I know they will appeal, but I continue to hope the family doesn't recover as much as a thin dime.

For me, if I am paying, I will be selective and will choose based on a number of factors. But, I have said, if someone else is paying, I would not look a gifthorse in the mouth.

Has anyone flown to Grand Turk? I can't find regular flight service to there. It may require a major airline to Providenciales and the an island hopper. Any help would be great.Thanks.

Thanks for that update. One of the great things about it, is there are not a ton of ships that go there. I don't want it to become another St. Maarten.

I think you are spot on here. We prefer to do complimentary food as much as possible. That Lido lunch on RCCL gets tired pretty quick. There are tons of options, as you mention, on the newer Carnival ships.

You don't want it in your stateroom. You'd have to go into the hall to change your mind.