 Posts

38

Joined

Last visited
Recent Profile Visitors
The recent visitors block is disabled and is not being shown to other users.
Koepper's Achievements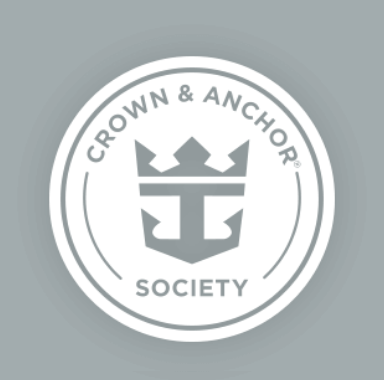 Platinum (3/7)
45
Reputation
The weather is always fine at Perfect Day!!

My Time dining you are seated where a table is available when you show up. I would recommend early dinner service. Then you will get the same table and wait staff.

For the BOA credit card, yes I believe you are correct. It is 1 point for every $100 (i.e., 1% of purchases). Except for Royal Caribbean purchases which is 2% of purchases.

Baked Alaska reacted to a post in a topic: Shows cancelled on Oasis for balance of the cruise 12.28.21

My family and I will be with you on the January 2nd sailing. My fingers are crossed that the crew gets healthy over the next 5 days.

I just made my final payment on Tuesday for my January 2nd sailing on Oasis. (Final payment was due 10/01/21.) It does look like the check-in was also pushed back. Check-in was going to be open starting 10/04/21. Now the app says check-in opens 11/18/21.

I hope everyone on the Mariner test sailing today has a great trip. Have fun at the Sail Away party!!!

Congratulations to the folks that were selected in the latest sweepstakes!! I am looking forward to hearing about your experiences and signing up for the next sweepstakes. I am guessing the next sweepstakes will be in October for Explorer and Navigator. Explorer of the Seas: November 7, 2021 departing from San Juan, Puerto Rico Navigator of the Seas: November 19, 2021 departing from Los Angeles, California Brilliance of the Seas: December 16, 2021 departing from Tampa, Florida Enchantment of the Seas: December 23, 2021 departing from Baltimore, Maryland Vision of the Seas: January 24, 2022 departing from Fort Lauderdale, Florida

Never mind, I think I figured it out..... You only get the C&A additional entries one time. Not every time you enter the sweepstakes.

OK maybe I am missing something...... Emerald C&A member gets 5 additional entries for each submission of the sweepstakes form (i.e., 1 submission + 5 additional = 6 entries). So @PG Cruisershould only have to enter 2 times to get to 12 since each entry gets 5 additional entries (2 submissions + 10 additional entries). I want to make sure I submitted the form the correct number of times. I probably will not get picked but I still can dream of a nice 6 day Oasis cruise from NJ.

Maybe my attitude is wrong but....... This new sweepstakes just feels wrong to me. It makes me feel like I have been moved to the back of the line again after patiently waiting my turn in the original random drawing for test cruises. I should have known this was just a way to get my marketing information like the "free vacation" at the time share resort.

Thanks @Matt. That list is getting short. Hopefully some new test cruises will be announced soon. I still have my fingers crossed for a Baltimore test cruise invite. I am hopeful that by the time they get to Enchantment of the Seas, lower level Crown & Anchor members will be top of the list. ?

Sounds like you had a great test cruise trip. @Matteven got to enjoy a floating cabana. Anyone else getting a test cruise invite? Any news on additional planned test cruises?

Congratulations @twangster Since I live in Maryland, I am hoping for the Baltimore test cruise invite. I have put it out into the universe now so hopefully it will happen. ?