Posts

85

Joined

Last visited
Profile Information
Gender
Location
Interests
dr martini's Achievements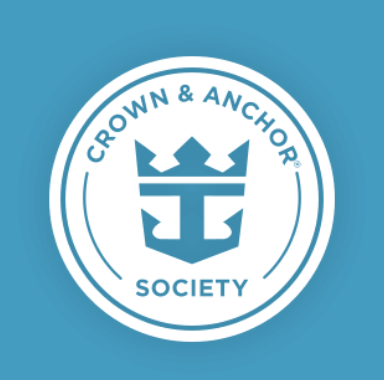 Diamond (5/7)
138
Reputation
you can search the forums which is a really handy tool, pages and pages of ideas and discussion already out there. I would solidly recommend that you do NOT take the ferry to the mainland. very choppy stretch of water, not on a reliable timetable, just invites too many opportunities for a problem to arise and there are a lot of great things to do in cozumel, some of the best snorkeling and relatively shallow water diving in the world along their wall reefs, some great resorts with day options, downtown shopping options, mayan ruins on the island. i'm very happy making a day of it on cozumel herself, staying on the mainland in Cancun or Tulum or anywhere in between is a whole other trip imo

fmzsep12 reacted to a post in a topic: Why get the Deluxe Beverage Package when one is Diamond Plus?

yes @Ampurp85 that's correct, but there are two sides of the windjammer, park cafe closed at overlapping hours, solarium bistro was never open....the only options available for two hours were pizza slices and wraps. the line in the promenade would grow ridiculously long, kids and babies needs snacks (and obviously other folks too). i have my cruise compasses all saved with these hours listed, if i get some free time today i'll send them in to get them uploaded.

no solarium bistro on symphony last week and windjammer was closed for two hours at different times of the day, sometimes didn't open until 5 or 6? was a very poor dining experience all around except for one night at 150 central park, which was outstanding. they very clearly did not have enough staff to serve the number of passengers and very likely had many of their best and brightest on wonder to make her fully staffed and wow the media blitz, spring breakers booked on her.

main dining room used to be great, built up a relationship with your servers, drinks waiting for you, they knew your favorites, asked about what you did that day. we've been on all of the voyager class, loved them. sailed an oasis class pre covid in 2019 and just again last week, both were progressively the worth MDR experiences we've had in 10+ cruises. all about $pecialty $pend and $uite guests anymore. yes spring break and yes short handed post covid and yes many other things, but lots of us don't get to work from home or be half retired and thus pick and choose when we or our kids can be available, very happy for all of you who are. we will not be cruising oasis class again, i can very confidently tell you that much.

Symphony at 4000 this week as @GatorCruiser mentioned, and like previous cruises felt most full on day one and certain times of the day. would like to find a staff count, but seems to me they have all they can handle. Being on her a few days now I'm convinced staff levels are what's holding them to lower capacity more than anything else. Late seating dinner starts late because previous seating still pouring out, took two hours for the main course plates to come out, food is far and away the most mediocre and inconsistent we've ever had in many cruises with royal, waiters are being asked to serve too many tables which isn't their fault but never remember who ordered what or what goes where, drinks are often painfully slow, there are zero wait staff walking pool deck during the day, pool bars are always slammed (when open, many bars don't have the beer or bottle you're looking for), deck chairs are all full or reserved, specialty dining (150 Central Park) was obviously much better but running a race booking everything day one instead of ahead of time was a pain, chops grille and hooked seafood booked for the whole week by 3pm on day one (suite guests obviously had a go in advance). tots and babies under two years old families are limited to 10 hours of reserved time. Wind jammer very busy and both sides closed odd hours, solarium bistro not open at all, certain hours of the day nowhere to eat except promenade pizza and wraps and long lines form, gets tough with kiddos and babies to keep them snacking and happy - it's spring break so there's teens everywhere, including all over the solarium day and night. Not as much trivia or events during the day going on, what events there are get packed, dazzles was overwhelmed the other day with the few events they had in there all back to back. Speed test for surf and stream under 1mb in stateroom. First world problems i know i know i know, happy to be back on a ship but hard for me to recommend the experience as being worth the money for anyone who is not an avid die hard cruise fan. I'm sure it will get better but right now they are very short handed and not providing the full royal experience many are looking for.

if you can save a lot of money, great, but a lot of times its only $100, and everybody and every budget is different. i wish we could cruise more and then maybe that kind of savings would add up (totally get it for anyone retired or on fixed income, etc), but only going once every couple years....$100 is not very much in the big picture. i mean, we're not talking about top end suite type room vs inside room that differ in costs by thousands of dollars....ask your travel agent if they have a recommendation or do your own research and pick the room you want. divide it by 36 months or 30 years like a home mortgage or car payment or whatever you want to compare it to. if you want to splurge on vacation, i would strongly advise you to splurge on your vacation.

they have to be getting a ton of feedback on this, both from the islands and from frustrated guests. very few open excursions to book on these expensive spring break cruises = a lot of not happy families, seeing that all over on our upcoming in various roll calls, fb groups etc

around the ship and on the pool deck, no. in your cabin, sure. on the beach? again i would say no. there is music on parts of pdcc and the people who want that vibe will go there. the people who want to hear just the waves and the wind will scatter along the edges. don't be the blaring music guy. bring airpods if you must, but even then you're robbing yourself a lot of the experience (and you might not hear the bar staff coming by for the next round!)

if you aren't a regular boater or ship rider i would give you the same advice i give everyone else - just take the dramamine. there are both drowsy and non drowsy versions, or just take ginger supplements if you want to go natural. there are literally no side effects. just take them everyday and enjoy your trip. even if it's just the placebo effect, hey you're still feeling better!

awesome thank you. hopefully that's not just wonder getting the special treatment (although she should!) and that's the plan for all the O class now with peak spring break these next couple weeks in march

anybody with kids on an oasis class, would love to know what nursery and AO numbers/limits are like

same story here, the offers are all 99% the $100 off seven night sailings. had a free interior room offer just before the holidays, but i would say like a lot of things, the promotional dollars for these deals came out of profits and giving out free rooms like candy obviously don't make sense in RC's financial position at the moment.

you can search around the site here, that price is pretty low and there are many much higher than that, into the $80's per person per day. you can always cancel and rebook later if you find it cheaper

i don't think there are a lot of definitive answers here, every island is different with various cruise lines sailing all kinds of different ships. harbor masters in each port usually decide for their port based on ship's size, arrival time, departure time etc. you can find who is scheduled to be in port with you on sites like cruisemapper.com and elsewhere i can tell you symphony and the other oasis class ships in Miami leave the terminal heading straight out, so docked with the terminal and freight harbor to the right (starboard) side and rooms the the left (port) will look out to miami beach and the skyline etc. the port of miami has a basin that's like a cul de sac dead end where ships can turn around, many ships do this when they enter at night/early morning of their final return day, although it's not every ship all the time, there are plenty of sail away videos you can find on youtube of other, smaller ships, turning around in the basin before heading out. so that can make for a nice view as you unpack and get ready to sail away, but after that i wouldn't worry too much about side of the ship, look more at what you like to do, where you can get the best price, maybe closer the middle to avoid walking down the hallways multiple times a day etc.

i think we need to keep punishing the children (who have the best immune systems of us all) the most. this whole thing is their fault and they can get all these precious developmental phases back, right?