Posts

57

Joined

Last visited
Profile Information
Gender
Location
Interests
dr martini's Achievements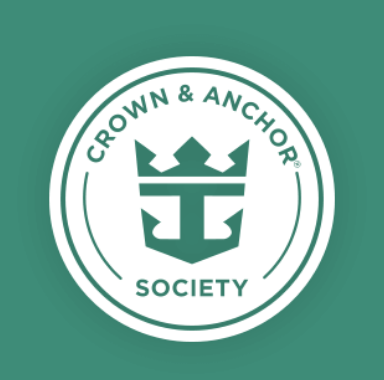 Emerald (4/7)
90
Reputation
pricing for deluxe bev package with wifi one device for our march cruise on symphony is cheaper per day than my Feb 2020 four day was on navigator (71 per day Symphony vs 86 on Navigator) so that's a pretty good deal. Those Florida four day prices for that package are notoriously high, I'm aware. Easier to guzzle away for four days with really just one true port day than for 7+ but I like the challenge.

dr martini reacted to a post in a topic: Just back from Adventure sailing.....the one where they added last minute mask mandate...my short review.

New email from Royal this morning and (!!!).....................it's not a test cruise invite.

in the US, sure, but that's a political football type item that changes very often. but for corps based in liberia? or the bahamas? my point is we don't know and it doesn't really matter because they're burning huge amounts of borrowed cash anyway and taxes are literally at the bottom of their list of concerns right now, buried down at the bottom of the deep blue sea? (I know I know, sorry)

I think that's got to be it, this accomplishes a few simple things. A chance to stir up the news cycle and send out the reminders that we're seeing to the people who had already signed up. Clearly, the previous setup wasn't perfect and they learned from it, the past outings seemed to reward those highest in RC status, media, influencers etc. Maybe the response rate from the average customer was way below what RC expected? I'm sure they learned a lot from their interactions with those who both did and did not take the first test cruises. Maybe the most notable thing about this promo to me is the short fuse on the entering/selecting - this helps narrow the field to people who are fully vaccinated and ready to go right now, today (the first ship sails Wednesday!) and willing to go out and live as normal as possible in the world as it exists right now today (no politics but clearly many people are still not, regardless what they thought at the time of filling out the first test cruise volunteer form online). All that and then giving the dates and sail locations should help further target people who are reasonably likely to be able to go. People who love RC, who are ready to travel, who have flexible work schedules or are retired, who live in Florida, greater NY area, in TX, these are big population areas.....or if not driving then ultimately those who can/will drop $500+ Per person on last minute airline tickets and/or have the miles/status to do so etc etc etc.

@LizzyBee23 by write off you mean for taxes? In a general sense here in the states, yes, most marketing campaigns and giveaways are done by companies for the good will and publicity they generate and can be accounted for as plain old operating expenses, marketing & promotion etc.....but in another sense, no - without entering the realm of pure speculation we do know that there are many corps and entities that exist within the behemoth that is Royal Caribbean Group and many of those are not registered in the US for tax and regulation purposes, they're in many of the banana republics and Liberia's of the world which have very little to no taxation or regulation, so who knows what they can or can't write off exactly. At the end of the day; a company that doesn't post any profits doesn't have to worry about paying any taxes, and for Royal....shall we say nicely, that won't be a problem this year. There's a good post on the main page of the most recent wall street earnings call, but the past year and half they've been spending a lot of money to keep ships out there afloat and ready and are now spending even more to get them loaded full of supplies, fuel, food and provisions to say nothing of taking on full crews who also need to be paid while getting trained and ready, all of this before passengers and their dollars return. Royal Caribbean Group reports $1.3 billion loss second quarter 2021

@Matt is correct here - it takes me back to the old law school days but there is a distinct difference between a sweepstakes and a raffle but regardless, there's always a lot of legal work that goes into any big company doing a giveaway of any kind. I signed up, there was a lot of boilerplate, running anything nationwide runs into a lot of issues with varying state regulation but I thought this was a good idea, as I did when we discussed the initial volunteering a while back. Gives Royal a lot of free advertising across social media, the travel industry outlets give them various write ups, and the all important actual word of mouth. Gives RC more data on potential customers, we get excited about cruising even more and some of us will even get to go. Makes sense to me. Like others have said the last minute nature of the travel/airfare etc was probably keeping a lot of folks out of the individual invites, this way folks get three options depending on their schedule and where they live - win/win in my book. Like everything else the last year and a half, learning as we go....

Another very happy customer with the Saint Kitts blue water safari catamaran ride with snorkeling and lunch/drinks provided. We had a group of a dozen aged 22 to 60 on spring break cruise in 2019 and had a blast. https://www.tripadvisor.com/AttractionProductReview-g147374-d11457277-St_Kitts_Deluxe_Catamaran_Snorkeling_Tour_With_Lunch-St_Kitts_St_Kitts_and_Nevis.html

Voyager of the seas in March 2002, western Caribbean as a high schooler. it was spring break while she was the largest ship in the world at the time and we stayed in promenade view interiors, just loved absolutely everything about it. what a rush. my grandparents had a thing for taking the aunts and uncles on the 'largest ship in the world' at the time, we heard stories as kids about a few trips they took on Sovereign of the seas and the great times had. the grandkids were 'finally' included on the Grand Princess a couple years prior (first time us kids got included) and the same group did Explorer of the Seas a couple years after when she debuted and slightly edged voyager. I still remember being absolutely blown away by the Royal Promenade, skating rink, sheer number of public spaces and dining/bar options and things to do. it was a teenager's perspective of course, but i remember vividly all of the differences from the fancy, traditional Princess vibe and the fun bombastic Royal experience. now i certainly can appreciate both and would try princess again in the right circumstances. I'm no psychologist but the experiences and memories aboard have to be wayyyyy up there in terms of why the Voyager class is still my favorite, the best balance of service, amenities and options with a solid connection to the ocean without the huge crowds and feeling like being stuck inside the mall of america that can happen on other ships. Royal built themselves into what they are today with the Voyager/Freedom class. (in today's terms would we be calling the freedom class Voyager ultra?)

it's just money, you can always make more of it!

Wow. Working with the general public in restaurants and food service, human error would tell you that we have just as many under charges as over charges across thousands of transactions every day which are admittedly much smaller and less important than booking a suite on a cruise ship. But still, I can count on one hand the number of people who have come to me in 20+ years to fix a pricing mistake that favored them, the customer.

Thanks for the post, and absolutely agree with above the most likely explanation would be to use the downtime to get her regular inspections and routine maintenance work done now. Otherwise Royal would be looking at a timeline where cruises come back online later this year or early next out of the US only then to send their largest, newest ship serving US passengers out of service and into dry dock later in 2022 when demand is crazy high and they need to be making money. Much better to get it all done now. As for COVID/ventilation changes or upgrades, she's a brand new ship compared to the rest of the cruising world and Royal has some great info right off the homepage about how often air is circulated around the ship, hard to imagine much would need to change there but who knows. IMO royal could do more to tell that story about fresh air and, indeed, fresh sea air being one of nature's best remedies. Fresh sea air and salt water have been a prescribed aid for people with a variety of conditions for as long as we humans have been trying to understand and take care of ourselves. Now it's just much a mental illness remedy as well, at least for me haha https://www.royalcaribbeanblog.com/2020/10/14/how-royal-caribbean-will-circulate-air-its-cruise-ships-protect-against-coronavirus and

Yea I was going to mention two things, Royal Up which Twangster has covered here and also mention travel agent/other group blocks. Basically Royal is overselling certain categories (ocean view/ocean view balcony GTY) the folks who purchased will be offered upgrade opportunities to bid for a Royal Up! into a junior suite for example and the bids work themselves through Royal's algorithm until things even out and everyone has a room. I remember this discussion from a few other threads, thanks for keeping track of our experiences @Curt From Canada!! Seems that less and less often are these upgrades are just given to priority or status heavy members, but instead must be paid for/bid on. For all we love about RC we all know the experience is more and more about the approach some call nickel and diming, Royal would call up selling additional revenue from you after you've booked the cruise. If it wasn't working they wouldn't keep at it, must be fairly effective. So as mentioned, the other thing I've learned is that there are almost always blocks of rooms that we cannot see booking directly through Royal's website. Travel agents (and maybe Casino Royale or other programs too?) have blocks on most sailings that are released back to Royal if they aren't sold by a certain date ? - that's probably in this same 2-3 week window when most assignments happen. So that's a big +1 for using an established TA as well. I have booked GTY before when traveling with just my wife, I probably won't again, the savings weren't that great on our cruise but like everything your mileage may vary. I had been doing the research for next year with a larger group of family - looking for 6 rooms close to each other (in a row, across the hall, etc) and there was nothing across any sailing I could find for Feb or March 2022 sailing out of FL, then called a TA we had used for this group in the past, she found several options for blocks we could choose from across different floors of different ships on the main cruise we had settled on and also on different cruises. We were originally on floor 14 all six cabins together, but then moved down to 9 to be on central park and more mid ship etc etc. We had options. So the rooms are out there, it's just about which route you want to use to find them (and how much you do or don't want to be staying near the people you're traveling with haha)

I grew up boating on the Mississippi and lakes around the midwest, that ferry ride is one of the least comfortable boating experiences I've ever been through. Won't do it again. We have stayed in Playa del carmen at an all inclusive and rented a home down near tulum several times and we also love to cruise, in my opinion it's best to just pick one or the other and enjoy what you're doing in the moment and don't try to mash too many things together. These Cozumel ferry trips usually combined with other bus trips inland would be one of those examples. Too much 'planes trains and automobiles' haha. Plenty to do on the ship and in/around cozumel, world class snorkeling and wall diving and shopping and bars and restaurants. If you want to do an all inclusive someday in Cancun or Playa, great, do that too. But taking the ferry ride and then a bus ride somewhere and back all in four hours cannot be enjoyable, especially if I'm in vacation mode and trying to enjoy my day. Just my two cents.

booked for spring break just shy of a year from now and i would not bet any amount of money on it sailing at full capacity, which means some people are getting the boot and not going on the cruise they think they are going on. the CDC guidance on masks outside from yesterday was good news for the quality of the cruise for vaccinated people. the world we live in now. no idea when things will start and how limited capacity guidance/cancellations/bumps will work do we? the one thing we can bank on is that there's going to continue to be a lot of future cruise credit out there for a lot of folks for a long time to come!

Agree! We pushed a cruise from last year and just finished moving things from this year to spring 2022, but would really like to see things get rolling this summer/fall to get the kinks all worked out and this EU news is another welcome step. That way, hoping one year from now there still might be some (light?) protocols, vaccine requirement etc, but things are running closer to normal....just wanted, needed something locked in to look forward to. things can't stay closed forever.