 Posts

19

Joined

Last visited
Recent Profile Visitors
The recent visitors block is disabled and is not being shown to other users.
WoodsTravels's Achievements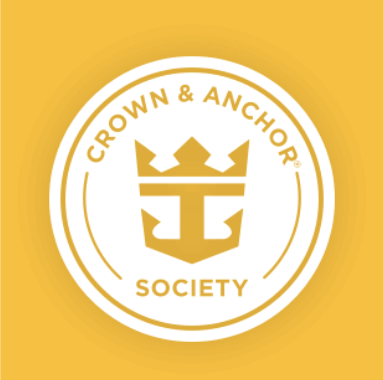 Gold (2/7)
12
Reputation
How soon can you buy if your booked 620 days out?

I did a mock booking. Choose the same cruise, same destination and same cabin. Today my booking was $600 cheaper than what I paid a few days ago. Including taxes and extras.

Good morning fellow cruisers! I have a quick question and I apologize if it has been asked before but I'm still new to Royal. I booked my cruise a few days ago for 2024 and today Royal is offering the Cruise with an extra $550 off. My question is, am I entitled to these extra savings or do I not get them since I already booked my trip? Thank you!!! Happy Cruising!!!

When is the best time to book the beverage package? We are not sailing till July 2024 but I want to know when to start checking for the best deal.

Its official!!! Booked our July 2024 cruise to Alaska!!!! Yay Royal!!!!

Does anyone why rccl has no sailings from seattle the week of July 12th 2024 to Alaska? And why you only get Ovation and not Quantum for that season. The week we wanted to travel was the 12th but its the only week not offered on their web site. Any info would be much appreciated. Happy

[email protected]

!

Waiting ever so patiently for rccl to post July 2024 sailings to Alaska. Been biting my nails. I know it is supposed to be up during this week but the anticipation is killing me. DH and I have been saving for so long and just want to book it to take some weight off. Please Royal, ever so kindly post your sailings!!! Happy Cruising!!!!

I would like inside passage but that is just because we always wanted to go to Skagway to do the train ride. I think both options are memorable and when you do one, maybe years down the road if possible, choose the other one. Happy Cruising!!!

WoodsTravels reacted to a post in a topic: Should people living on a ship have special entitlements?

We had similar problems years ago. I decided to get a luggage tile device that I put in our luggage to track it through our phones. It is inexpensive and we are able to find our luggage if it is missing or in your case probably stolen. So sorry that these happen when we travel.

I too am waiting patiently. Noticed Carnival started booking 2024 cruises. Come on RCCL let's get in the game. Biting my nails with anticipation waiting to book July 2024 cruise.

Ok cruisers here is my question and please forgive me if it has been asked again. We want to cruise on Ovation in a Junior Suite. I have noticed some Junior Suites bathroom have a tub on one side and a shower on the other. Other Junior Suites only have a tub. I'm looking for the one with both tub and shower. How do I find out which suites they are? Thank you guys!!!!

New to RCCL. Does anyone know when you will be able to book a cruise for July 2024 to Alaska? I see four other cruise lines already let you book it for then. There are dozens for Hawaii and the Bahamas for that year but no Alaska yet.. We have been saving forever and it has to be July of 2024 for DH 50th birthday. I'm patiently waiting biting nails with anticipation. I feel they are taking forever. Just want to book it and get a sense of relief that we worked so hard to save for.

Here's the solution!!! I know it seems like work but I have done it and it worked every time. Take you item of clothing and place in a sink with lukewarm water and a cap of baby shampoo. Gently wash it then squeeze out water, do not ring it out. Place in a dry towel and roll clothing up to absorb access water. Leave for a few minutes then gently stretch out clothing. Do not rinse out baby shampoo. We do this on our cruises and our clothes are good as new.

Hello fellow cruisers!!! I do so apologize if this has been asked before but I'm still a newbie to RCCL. I love what I read about their cruiseline. I was just wondering if they offer a discount for healthcare professionals? I always see ones for teachers, military, police, emt, and firefighters. I never really see one for Doctors or Nurses. I am a Nurse for terminal children, a veteran, and cruise lover. It would be nice to see healthcare professionals recognized along with all our other great heroes. Any info would be much appreciated. Happy Cruising!!!!

Siren Edge and Moab. I have 2 pair, love them that much.