Posts

517

Joined

Last visited
Jolly Ogre's Achievements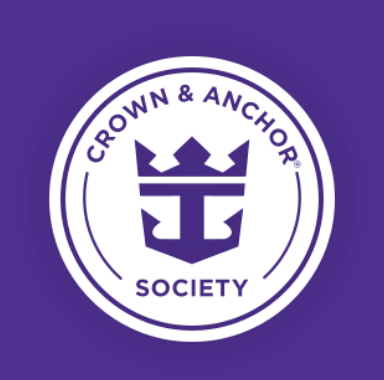 Diamond Plus (6/7)
701
Reputation
Meh... no additional savings for me on either of my upcoming cruises for what I have already booked.

What is whiskey? Do you mean Bourbon? That I could see the mistake. "wink" I always drink Whisky no "e"

I should not have to. I don't ask for my beer, coffee, milk, OJ, tea and such neat and they don't come with ice. I was not mad about it just disappointed and sent it back.

Why is it that when ever I ask for a whisky they always ruin it by adding ice. I never asked for ice.

We were on the Symphony in Dec and Oasis the end of Jan beginning of Feb and found the Solarium better on Symphony but the Windjammer better on Oasis. Both were good but one was better than the other respectively. Go figure?

Not at the MDR, however there will be a kiosk near the main entrance on deck 4 for Oasis class ships just outside Izumi that you can make your reservations for all the specialty restaurants on board.

Actually all the islands in the Caribbean and even in Florida are really Cays. The Americans call them keys but they should all be pronounced cay. But you say tomayto I say tomahto. Same thing but different. It really does not matter in the end. As long as we are all happy and get along and have a nice cold beverage together.

And the Solarium Bistro and room service.

But that is buying the vanilla and adding more to it. And you only have to wait an additional 3-12 months??... No thanks! I will just buy it in the bottle all ready to use when I am in port thank you.

That is a lot of work... I will just buy mine. All that growing, picking, drying and then the boiling and getting the extract just right, not to mention the cost of all the equipment needed. Might as well have a meth lab for more profit. lol

You don't "need" to but do you really want to possibly delay your embarkation process due to slow connection low battery or a thick thumbs? I just print mine and have them ready to go and I am through the line in less than 5 min. I would have my set sail pass, my neg covid test and my passport all together and ready to show them as I pass through. I have never had a problem.

You get bathrobes even if you are Gold status. Just look for them in the closet.

My next cruise is not until Dec 2022 and I get weekly e-mails from RCL about that sailing wanting me to book this and that. heh all of my packages have been booked since last November. i check but there have not been any better deals. I have had e-mails from my TA about fare changes when they have happened. Not much but $100 better than a sharp stick in the eye.

That is the only way to wear it.

Ok?? ...no fly for me. The only way I would wear a fly if it was required and then it would have to be with a PC and it would be a court event or something like that. I don't think I am that high on the radar to warrant a court invite or would even want to go.