Posts

51

Joined

Last visited
dmattinson's Achievements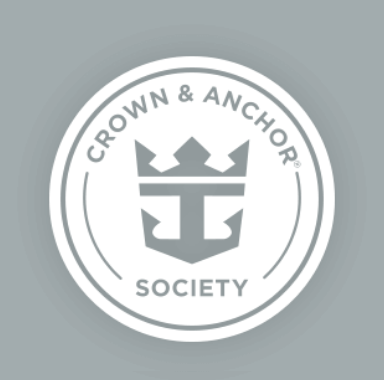 Platinum (3/7)
49
Reputation
I was watching CCL and when it dropped down into the $8.80s, I picked up a small position. We'll see what Friday's news brings. Might set a trailing stop loss on it to see what happens.

Yeah, that's tough. A week, maybe. More than that becomes a worrisome challenge. I think back to when my parents went on vacation and my sister and I couldn't go because we still had summer school. We didn't get wild (my grandmother lived across the street) but we capitalized on limited supervision for the week.

Neesa reacted to a post in a topic: Serenade of the Seas - September 12, 2023 Repositioning Cruise Tampa to Boston

Note that the EU adapter also needs a voltage regulator unless you are plugging in items that are rated up to 220/240V. Plug in a standard device that is rated only for 110/120 and you will fry it.

Taken this one on two cruises this year - no issues. I keep it in my backpack with all my other electronic devices and chargers. https://smile.amazon.com/gp/product/B08B3986P8/ref=ppx_yo_dt_b_search_asin_title?ie=UTF8&psc=1 Never a problem going through security.

I remember the days of showing up and showed them the paper reservations, they looked you up in a computer terminal (not a PC, but a terminal), captured your passport and scanned it, set-up your credit card payment/pre-authorization (or took and held cash if you didn't have a card) and then had to look for your room cards that were preprinted. Then it was "go wait in xyz section and someone will come grab your boarding group". You could wait minutes or hours. I much rather have the efficiency of connected tablets and having to wait 2-3 hours or so to get my cards than the old way.

I'm very pleased with my recent gains on RCL - I dumped a bunch of turds I had been holding onto that weren't moving and decided to put faith in RCL. Bought on Jul 18 @ $35.49 and as of today, I'm up over 40%. I would have liked to have invested more but cash on hand was tight with all the recent bookings made I'm very pleased but I'm also a little sad because I missed on the chance to buy more, especially to get to the 100 shares needed to get the OBC. Long term holders are still down but it looks positive provided travel continues to stay on track and doesn't have any more interference due to pandemic concerns.

Can't help with Nassau, but Grand Cayman was blast for us with Turtle Farm, glass bottom boat tour, Sea Grape Beach (via cab) and a stop off at Hell. I absolutely love GC

Jamaica followed by Nassau

looks like the Philippines and Malaysia may not be the hiring hot bed they were before with the outreach to the areas listed - interesting

Absolutely check the Facebook group for your sailing and then make sure you look for events. There is usually a slot pull event and a bar crawl event too (sometimes they even have t-shirts you can order from Etsy with all the bar names on them). Sometimes there is a sail-away meet-up or a Schooner Bar meet on the 1st sea day to get to meet the people you interacted with online (if you'd like to do that).

My wife is in a mobility scooter and up to current, was able to walk short distances so she was able to park and walk down a step to the last row and take a standard seat. Next cruise, she will not be able to do that due to reconstructive foot surgery and no weight bearing restrictions. We plan to have her park in the accessible seating area and either staying in her scooter or transferring to a folding chair immediately next to her scooter. Despite having preferred seating available to us, we will be sitting in the back of the 1st section

the 3rd and 4th person promos only apply to kids - adults and adult children should be placed in their own stateroom for everyone's sanity I'd suggest talking to a travel agent to help figure out how to best plan your cruise vacation

Are you referring to the carafe of coffee off to the side that is complimentary? If so, I have found that coffee to be not the best (but it's included) and my experience doesn't seem to be one-off...