 Posts

138

Joined

Last visited
need2cruz's Achievements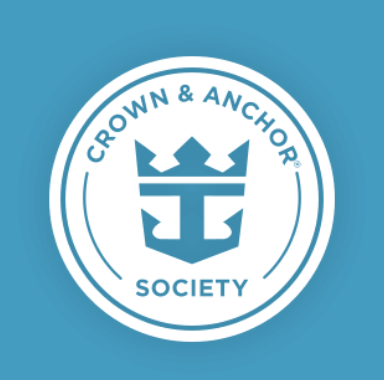 Diamond (5/7)
104
Reputation
Thats unfortunate. We've done 2 cruises this year and we have gotten turndown service every single night with towel animals, cleaning, printed cruise compass for next day, extras, etc... Did you speak to the stateroom attendant as to why you weren't getting turndown service?

I think you and your wife will enjoy going to the FlowRider and sitting in the observation area while your kids are trying it out. It's fun to watch people trying to do it and cheering them on. You can take the video of the kids while they're on. Same thing for the Zip line. You will be able to watch the kids come across. Maybe you'll want to do the mini golf as a family. My husband and I took our3 teen boys on their first cruise this summer. We enjoyed both activities together and activities apart from one another. We always ate dinner in MDR as a family, but after that our boys would go to the gym. My husband and I would go to the production shows and game shows. Sometimes the teens would join us, sometimes they didn't. We did all excursions together as a family. All 5 of us enjoyed our cruise, sometimes doing things together and sometimes apart.

We were on Liberty in July. We brought a regular outlet expander and an EU expander for each of our rooms. That was plenty, even for 3 teens with multiple devices to charge overnight from ear buds to phones…

Defiantly option 1. But you didn't mention where you are flying from or if they were both non-stop flights leaving from the same place. For example, we live right next to Cleveland airport. In December, weather can delay and cancel flights. The more stops, the more chance of delays and canceled flights.

I wouldn't rent a car in any of those places. I laugh in Roatan when I see the driver only slow down at the one stop sign on the main road. My husband asked, "Is the stop sign optional here"? The driver said, "If I came to a full stop, I'd probably get rear ended". We had to drive around an accident with a car and a couple tourists on rented scooters in Roatan this past July. Our driver told us that it happens all the time with tourists, not familiar with driving there.

This is what we do for cash. It's the only reason we go to the casino. You go to the slot machine. Tell it you want to bet a certain sum of money. Let's say you need $200. It charges your sea pass card $200 then you hit "cash out" (instead of gambling). It will print you a voucher for $202 or $204 (if you had a couple of C&A dollars of free play loaded by RC). You take the voucher to the cashier and they give you cash in any denomination you want.

I sailed Symphony this past Feb, but the Western itinerary. We used the surf and stream and it worked well for us. We have cameras set up in our house to watch that our teens were getting ready for school and not doing anything crazy. The videos from both the inside and the outside Ring camera always worked when we checked.

Thanks. I guess it's not available for my cruise. The only "onboard activities" listed are Casita rentals for either port or sea days. I'll keep checking. My husband has always wanted to do one of these tours and we never have.

I don't see it listed as an option in the cruise planner for my cruise on Wonder in Jan. What is it listed under? Is it an excursion?

I didn't have the key on Liberty, but I did have a 10:30 am boarding time for this ship a few weeks ago. There was a guy named Tom ushering people into the correct line. You should be able to come to the suite//key line at 10:30, I say get there then.

Welcome to the forums. I've used the public transportation bus in Grand Cayman. But we used it to get to a resort on 7 mile beach and stay there. This was back in 2019 and the bus was just a few dollars. We enjoyed being on the really small "buses". They really were really vans that looked like VW buses. We enjoyed talking to some locals on the trips. Their bus system operated a little like a taxi, where they could take you off of a regular route. We stayed on the regular route, though. For the amount of places you want to go, I am guessing either familiarize yourself with the bus routes 1st, or consider using a taxi service. I have no experience with taxis there. Hopefully, someone else can give you some better advice. Iv'e only been to Grand Cayman a few times and all the other times we did cruise ship excursions.

I was on a land vacation in Cancun in November of 2009, when a hurricane came to our resort. It made the trip awful. While we were stuck in our room unable to do anything at the all -inclusive resort, we watched the weather channel on tv. They were talking about the "poor cruise passengers" unable to dock there and how they were diverting them to Jamaica instead. I was convinced from that moment on, cruising was a much better vacation because the ship will just divert you to another place.

I noticed the same for my January cruise. The water park pass was $74 before the "sale". Now that it's on "sale" it's double the price!

Royal uses the Coxen Hole port. The Mahogany Bay one is for Carnival ships. I've only been to the Coxen Hole one, but each time we've driven down the road our driver has pointed out the Mahogany Bay one.

They weren't looking for sushi. Actually, the 16 year old said, "they could of had it, but I wasn't looking for it". Sorry, I wish I could be of more help. I do have to say, if they have it available,ask the head waiter to bring it to the MDR. The head waiter brought us a big selection of Indian food to sample while at dinner. We absolutely loved our experience on Liberty. If for some reason there wasn't sushi available, I'm pretty sure they'd make it special for you.