 Posts

31

Joined

Last visited
Recent Profile Visitors
The recent visitors block is disabled and is not being shown to other users.
Raven's Achievements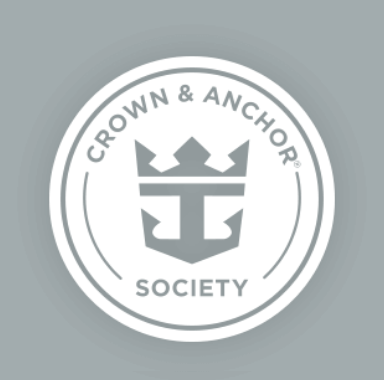 Platinum (3/7)
11
Reputation
What's the phone number for this company? I was told they'd found my keys and were FedExing them back to me and they were supposed to arrive on 6/30. But they never even got to FedEx. Today marks 2 weeks since my cruise ended.

Yes! We did it for our 6/12 Harmony sailing. Worked great! Very easy, convenient and inexpensive. Highly recommend

Yes Royal Caribbean definitely accepts onpoint testing! We just used it for our family of 4 to go on the Harmony last week. You do need to have an approved antigen test to have them proctor it.

We were just there yesterday for the first time! My advice, which I got from a crew member, don't bring much! Just the towels from the ship, sun screen, and your sea pass card. You don't want to drag a lot around and you don't need it.

Raven reacted to a post in a topic: What Was The Best Theater Show You've Been To (On A Cruise) And the Least You Liked?

How do you order continental breakfast? RCCapp? Call in? Paper form?

Why would it come back as OBC? Aren't those things refundable if you don't use them?

We sailed 2xs since the reopening, but the ships were low capacity so as soon as we got on and ate something our rooms were ready. Is this still the case now that things are full or almost to full capacity?

Did you book your cruise yet or not? I ask because you mentioned using a travel agent or not. You can not plan your cruise until it's booked, but as soon as it is booked you should be able to purchase drink packages and everything else.

I asked a similar question, worded differently, and got an answer in a few hours. I've asked several questions and every one was answered with in 24 hours. It's much better than calling where you'll wait on hold to get the same answer. In the future, send a PM, don't post on the public page and they will get back to you.

Are you sure? So they are NOT available on the ships that advertise on the website that have them such as Harmony of the Seas?

Hi! Can you purchase Wow bands on Harmony of the Seas?

If someone in the party tests positive and you can't go, will they allow you to book again at the same rate/price you paid to rebook the same cruise?

You sent a PM and it took a week? I can see getting general answers depending on your questions, but I've found they respond immediately or in a short period of time and get the same answers or better than waiting on hold.

I just wanted to give a shout out to RC Social Media! If you have any questions, send a message through Facebook, it's a great place to start as they seem to respond very quickly and can be very helpful!

I think you're asking, where is it least busy so that you have an opportunity to speak with the representative without waiting in a long line. Correct? I would guess that inside one of the closed restaurants would be best. Does anyone know?