 Posts

576

Joined

Last visited
Recent Profile Visitors
The recent visitors block is disabled and is not being shown to other users.
Fairlynew's Achievements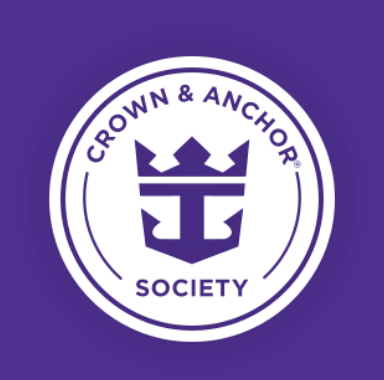 Diamond Plus (6/7)
555
Reputation
I am so sorry. We used Emed tests for our flight home from Rome last month based upon advice given to us by friends. If you test positive in a pharmacy, you have to quarantine. At least with the Emed test, you are not in Italy's system. You still can't fly, but your quarantine is not as strict. I am glad that the CDC is ending the testing requirement to fly home. For our trip, the most stressful moments were testing prior to the cruise, then testing to get home.

Glad you could cash out your vouchers. I was on the ovation in August. The North Star was not operational then- we were told due to mechanical issues. I was very disappointed. Sad that it remains closed. I'm also sorry about your genie issues. I would like, one day, to perhaps have a genie, but it will be a real stretch for me. If I sacrificed to book a star class suite and had the experience so severely diluted , I would be crushed, sad,upset, angry, etc. Of course, with the current economy, I'll be lucky to book an inside cabin unless things improve

I read somewhere that it has something to do with the plants in Central Park-but that's only a vague memory.

Thank you to all of you! I have purchased tickets for a guided tour. What is the best way to get there? I purchased noon tickets to give us plenty of time. Also, I appreciate the advice about pit pockets. I have a travel safe backpack, with locking zippers and anti-cut straps. It also locks around chairs when not being worn. We will also be in Venice (pre-cruise) and Rome, and I have been told to be vigilant there as well.

We have stop in Barcelona. We would like to see the Sagrada Familia. We do have a ship excursion planned for this port, and they are sold out of that excursion. We are a group of 6. What is the best way to try to do this on our own? Many thanks.

We will be sailing out of Civitavecchia. We are flying into Venice, spending a day there, then taking the train to Rome, spending a day there, then boarding the ship. We can test on the day in Venice or either day in Rome. How easy is it to find a test site in these cities? Do we need to make reservations in advance? I know that home tests are an option, but my understanding from others who have been to Italy recently is that the internet is not great, so I am concerned about depending upon that. Thanks for your help and advice.

The prices are in the cruise planner now. Water park cabanas are $699. Single tickets are $79. You can no longer purchase in the planner, but at least you can find out the prices.

In addition to the logistical and security issues, the unique specialty restaurants encourage to book another cruise on the ship with the unique restaurant to try it out. No financial upside for Royal in allowing this, although I think it would be great fun!

I'm on that sailing, too. Hoping to be able to check out the beach club, but no excursions are showing. I even called the excursion office.

What motion sickness medicine do you recommend? I've never needed it, but one of my travel companions does.

I am on Allure, leaving Fort Lauderdale on Saturday.

Thanks. Hopefully, they will put some options up later today.

Does the cruise planner close at a certain point prior to a cruise? We sail on Saturday (Hooray!) and just found out that our cruise is stopping at Perfect Day, instead of Nassau (Double Hooray!) No excursions are available for Perfect Day. The change was just made today, so I assume that they will load options at some point. Thanks.