 Posts

485

Joined

Last visited
Recent Profile Visitors
The recent visitors block is disabled and is not being shown to other users.
Fairlynew's Achievements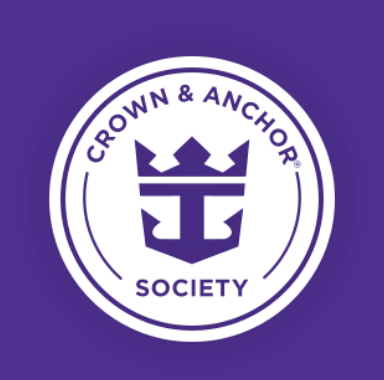 Diamond Plus (6/7)
473
Reputation
I am really not thrilled about the vaccine requirement. I was already unhappy with the indoor mask requirement. Not sure of what to do.

I really would like to try a Central Park or boardwalk balcony because I love to people watch but I hate the tube showers

CK is awesome. But specialty restaurants are also great. In a junior suite, you have limited access to CK for dinner. With UDP, you have lunch and dinner access to specialty dining. I was last on harmony in August 2018. I became friendly with a couple in a junior suite. They were able to get dinner reservations in CK for 3 evenings. Having said that, I enjoy the MDR for dinner. I like the CK for a relaxing lunch and breakfast, neither of which is an option for a junior suite. My recommendation would be to keep the UDP and pick and choose a few nights to eat in CK. Some menus are definitely better than others.

I might be mistaken but I seem to remember that you can't make MyTime reservations on the CP unless you have pre-paid gratuities. Hopefully someone who knows more will correct this if I'm wrong

I'll second Sharla, except I would open a bottle of champagne/sparkling wine!

Can you still enjoy a cocktail in the theater?

Royal Caribbean banned a couple who took 6 cruises over 3 years and had constant complaints. Sort of made me wonder why they kept trying. Writer includes comments from RC https://www.nbcnews.com/id/wbna24711659

I am SO happy to hear this! Have a great time on the college visit! If the heat there is anything like it is in NC, being pushed in a chair might be a plus

In terms of mask enforcement, what is the standard for actively eating and drinking? Do you have to remove and replace mask each time you take a sip or a bite?

Is the 40% for the 8/27 cruise or the 8/13 one? My thought is that they plan to gradually increase capacity over the first few sailings. Of course, even 60% capacity would feel very empty

LifesEz reacted to a post in a topic: Treehouse of Horror MMXXl-Allure of the Seas Oct 31st 2021- Nov 7th 2021

cruisellama reacted to a post in a topic: Treehouse of Horror MMXXl-Allure of the Seas Oct 31st 2021- Nov 7th 2021

Ampurp85 reacted to a post in a topic: Treehouse of Horror MMXXl-Allure of the Seas Oct 31st 2021- Nov 7th 2021

You will love Coastal Kitchen! You won't need to do any specialty dining.

I saw this post on Facebook and thought y'all would find it interesting. On Seranade of the Seas, first cruise out of Seattle to Alaska. Got to port at 11:00 even though our check-in time was 12:00. Process slow but organized. Lined up under covered walkway according to check-in time in drop off area. The suite guests were pulled out of line to go to check in first. Then families with children were pulled because the children had to be tested. When we got inside building a pier worker checked our passports, took pictures of our vaccination cards, and scanned our set sail passes. Got a white bracelet, then went through Security and on to check in with Royal. Our passport was checked again and set sail set pass. Then we were able to board and set sail pass was scanned at the gangplank. I cried as we got on because a lot of the crew was clapping and welcoming us on. Our room was ready and our sea cards were at the room. There are only 600 passengers and 600 crew on board. Everyone is in a great mood!

We also got the noon check in

When I saw the new excursions, I canceled that one. I was concerned about the length anyway, especially when getting to the port late. I am doing the white water rafting instead.