 Posts

130

Joined

Last visited
About BowTieBrigade
Recent Profile Visitors
The recent visitors block is disabled and is not being shown to other users.
BowTieBrigade's Achievements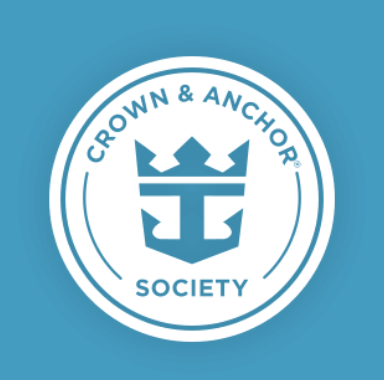 Diamond (5/7)
102
Reputation
It seems as if there are two discussions trying to occupy the same space. One is talking about understaffing and the other is talking about full staffing with reductions caused by Covid. Aside from the fact that RCCL is currently recruiting, is there any information that ships are or are not fully staffed without the Covid quarantines?

BowTieBrigade reacted to a post in a topic: I always completed my Post Cruise Survey's, until I overheard this!

Ultimately what this comes down to is knowing what you are paying for. RCCL has not changed what is advertised on its website and items like Northstar can be the difference in selecting one cruise over another. Getting what you pay for, or at least being given the opportunity to make an informed decision rather than a roll of the dice is not a big ask. It's certainly not something that should be taken out on staff but there is a wide chasm between the company not living up to expectations and belittling staff members.

RC ramping up capacity beyond staffing is unacceptable. We've got four sailings booked and if our Ovation sailing is similar to our Navigator trip, we might have to cancel until the product matches the price.

Oh, the surf and turf was fantastic!

We brought a full bag on Navigator over Christmas and were able to find others early on in the trip. However, they dried up after a few days. I think staff probably disposed of them, whether for Covid reasons or otherwise.

The one time I ate there, we were allowed to order as much as we wanted. I don't know if that's the policy, but I read advice on here that, if you aren't presumptuous about it and explain that it's your first time and you know you will like one item but want to be adventurous and try something you're unsure of, they'll accommodate. I do think that some specialty restaurants like Chopped are limited to one item per course per person, but some of the smaller specialities will allow you to order whatever you want.

Common wisdom is that it doesn't matter because it's a round trip with lots of turning around to get 360 degree views of everything but I've also heard that you want starboard so you get the views on the way north, while the scenery is still new to you.

We've done a rear-facing balcony and you don't get much view beside the wake unless the ship turns around.

@MattAny indication this will revert with the slide back into normalcy? Embarkation day is already somewhat hectic without having to figure out your activity/entertainment reservations…

The more in depth descriptions of the mask policy on the website still say masks are required in AO.

Agree. Most businesses will provide the level of service they are forced to to keep people coming through the door. If we keep in the "just happy to be cruising" mindset, what makes cruising great will get lost. There is absolutely nothing wrong with expecting the full experience when paying the full price.

We almost mutineed with the Adventure Ocean situation last year

I think mixed is the right word. I've seen terrible reviews of it but we really liked it.

IIRC, there are four ships currently sailing to Alaska, Quantum, Ovation, Serenade, and another one. I believe Ovation and Quantum are both Quantum class and are, therefore, on the larger side. The risk of not getting close to shore will be higher with them than the smaller ships on this route. But they offer more onboard, so it's a trade off. If getting in close the the glacier is your priority, I say choose one of the smaller ships. Though, from what I've heard from tipsfortravelers, Norwegian may be your best bet. I believe he said they had longstanding contracts that are limited in number, which allow for the best glacier access.

Right, any real distance will be frustrating. I try to split my runs between the track and treadmill to avoid losing my mind.