 Posts

931

Joined

Last visited
ChrisK2793's Achievements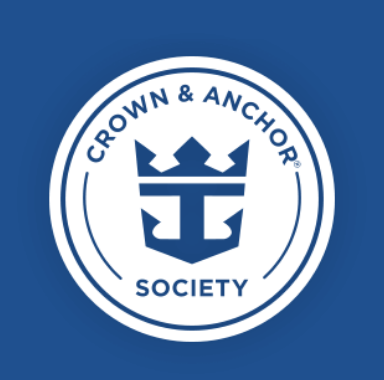 Pinnacle (7/7)
939
Reputation
Crown loft ……. It's bigger and only 1 floor directly above the grand suites, coastal kitchen, and suite sun deck. The crown loft floor is also more private than the grand suite floor.

Then the cruise lines can pay them more, and just charge a little more for the cruise. On my own, I individually tip a lot more than the pittance they supposedly get from the auto-gratuities. Assuming, RCL even gives 100% of the auto-gratuities to the crew and doesn't keep a chunk for themselves.

The only thing booking onboard does for you is it gets you a cheaper deposit. Waiting until April to book though, will probably make your overall cruise cost much more expensive ……… you are correct, all the "sales" and "discounts" are illusions ……. The best way to save money on cruises is to book them as early as possible.

NO …… You only get the points for the ORIGINAL room you were booked in when you do a Royal Up

I can't believe the people complaining ……. What did you expect it to be?????? A large ship with nothing to do on it?????? Maybe a huge "Empress of the Seas" clone???

'Good luck getting them ……. We earned our 140 on Mariner last year, they said they had to mail it to us because they were "out of stock" …… it's 10 months later and C&A still claims they don't have any …… we're 2 points away from earning our next one on Wonder in February and I'm willing to bet $10k that we will never see that one either!!

You have to find your own table. When you're with multiple people, it's best to find a table and have 1 person wait there while the rest go get their food. They do have people coming around getting you drinks, but it's much quicker and easier to get it yourself. Just an FYI, the food at windjammer isn't that great. On sea days, you can have a much better breakfast or lunch in the main dining room. Also, every day the Park Cafe has good options for breakfast and lunch as well.

They obviously have a deal with NCL starting September 3 or NCL would say on their website that there will still be a limit to certain sailings and they do NOT.

There's not a limit ……. The person who's saying that apparently thinks it's still the 10% unvaccinated deal, which it's not …….. it's definitely unlimited starting September 3.

Norwegian Cruises to Allow Unvaccinated Passengers Starting in September https://www.travelandleisure.com/cruises/norwegian-regent-oceania-drop-covid-vaccine-mandate

If you haven't already booked your MTD reservations, you're probably out of luck at this point getting anything reserved for earlier than 930pm on a cruise that leaves tomorrow …….. and the non reservation lines are usually ridiculously long unless you get there at least 30 minutes before they open for seating

'The bid is binding and charged as soon as it's accepted …….. BUT, at least in my case, they have allowed me to change rooms within the SAME category that I was Royal Up'ed to after I called and asked to switch to an open room that I found in that category. I didn't mention I was Royal Up'ed when I called. I just said I'm in this room and wanted to check on moving to that room and they made the change.