 Posts

758

Joined

Last visited
ChrisK2793's Achievements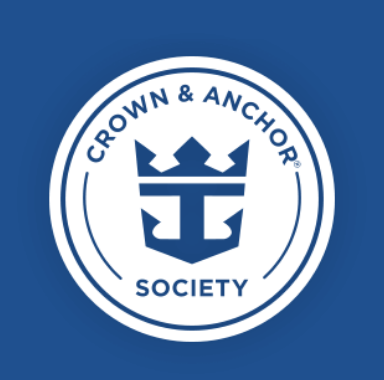 Pinnacle (7/7)
690
Reputation
Pattycruise reacted to a post in a topic: Could this be the mysterious specialty restaurant on Wonder?

Right now on the Royal Website ….. The new Wonder of the Seas℠ explores postcard-perfect Caribbean shores starting March 2022 — then kicks off the most epic Europe season ever. https://www.royalcaribbean.com/cruise-ships/wonder-of-the-seas

My worry is they might be thinking it's not "cost effective" to bring Wonder here for 6 weeks of cruises at 50% or less capacity and then bring it right back to Europe ….. they might be thinking it's more profitable to just leave it there until the European season starts.

https://www.royalcaribbeanblog.com/2022/01/15/heres-when-royal-caribbean-will-put-more-2023-2024-cruises-sale ALTHOUGH,…. SUMMER AND FALL 2023 are already on sale for 6 to 8 night Caribbean cruises on Wonder, Harmony, Allure, and Mariner even though this says they won't go on sale until February 28.

I Just googled it ….. it's this week ….. says there's "5,500 guys" and that it's "Sold Out"

Now for unvaccinated kids it's a PCR test no more than 3 days before the cruise and an antigen test at the port before boarding. That started a few weeks before Christmas. Also, their PCR test can't be done the same day as the boarding test. For adults and vaccinated children, it can be either antigen or PCR test no more than 2 days before the cruise.

They'll be quarantined for that one day and then disembarked last after all other passengers other than your family have gotten off the ship.

Walgreens has a test called "RAPID DIAGNOSTIC TEST (ID NOW)" ….. if that's the one you're talking about, it is an NAAT PCR test that Royal accepts for unvaccinated children. It says results take 24 hours but they usually come back in about 3 hours.

Only UNVACCINATED children 2 and older are tested and it's done the morning before the cruise is over…. So on a 6 night cruise, it's the morning of day 6 for you where you get off the ship on day 7. This is a current US government requirement that they have to be tested 24 hours before returning.

at52299 reacted to a post in a topic: Just got off OASIS OF THE SEAS Nov 28, 2021 Western Caribbean Sailing - Ask Me Anything...

'The freestyle drink cup is only to get self serve soda drinks from the freestyle Coke machines ……. You can order soda from any bar and they give you it in a can or a glass. Also, right now because of "Covid" they aren't even leaving the freestyle cups in your room. If you have the DBP and want them, you have to go to a bar and ask for the cups.

'The craziness of Canada is why we decided to do our June Alaska cruise round trip from Seattle rather than one way to or from Vancouver!

I just went in the app for my 2/12/22 Symphony cruise and watched the safety videos to see what would happened ……… they did NOT say "completed" afterwards and have a green check mark like they do after you watch them on the ship. So the almost certain answer is that they won't count as watched until you watch them when you're actually ON the ship.

You didn't say how old your grandkids are ……. If they're younger, here's a kid's play area that they can also use for free …..

This is an aerial view of the pool you can use for free …..