 Posts

12

Joined

Last visited
Recent Profile Visitors
The recent visitors block is disabled and is not being shown to other users.
Jafo's Achievements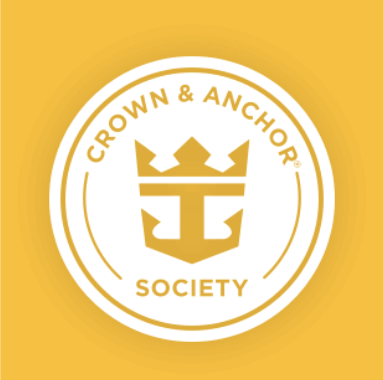 Gold (2/7)
5
Reputation
Jafo reacted to a post in a topic: Passport & Birth Cert not received from the Govt yet…freaking out!

Just repriced our cruise in March 2023 this morning. We did lose the $50 OBC promotion from our original booking but since we were saving $480 it was well worth it for the reprice.

My reading of the website is that you need to take a test within 4 days of embarkation and upload that test to the website for the Travel Authorisation. This would be the only test to upload if Bermuda is the first port of call for the ship and it arrives within 4 days of embarkation. Since you need a test to board the cruise ship within 2 days of embarkation my take is that you could upload this test to the website to satisfy the requirement and this could be done while on land prior to embarkation. You would only need to upload a test after embarkation if Bermuda is not your first port of call or if the ship arrives more than 4 days after embarkation. In that case you would need to upload a 2nd test. That's my take on what the website says to do as we are looking at taking a cruise to Bermuda as well . Others may have a different take on the instructions.

I selected the "I am a visitor arriving as a cruise ship passenger" button. It appears you only need an additional test if Bermuda is not the first port of call or it is more than 4 days after embarkation that you arrive in Bermuda. https://www.gov.bm/cruise-travel-authorisation

We stayed in 14606 last month and heard nothing

Edited as I realized that it looks like your in Australia. From the RCL website https://www.royalcaribbean.com/aus/en/cruise-with-confidence?country=AUS it looks like that Feb 2023 should have qualified. Hopefully you can get this resolved. Good luck. Q : How long will I have to redeem my Future Cruise Credit? A :  You must redeem the FCC for a cruise that departs by April 30, 2023, or one year from the original sailing date, whichever is later..

Last week on Harmony my son and I used the rapid antigen test through Rexall and my wife used the one through Shoppers. No issues getting on board. Happy sailing.

I don't believe they would be based on the wording on RCL website. Says they have to be FDA approved which I have not found that the Switch ones are. We are using ours to return to Canada after our March Break cruise.

Hi. Just wanted to see if any Canadians were successful with boarding with a test from Shoppers Drug Mart or Rexal. Thanks in advance.

Hi I was just wondering if Luggage Valet was being offered at Port Canaveral since the restart. We are flying on Delta which is one of the airlines it can be used for. Thanks in advance.