 Posts

15

Joined

Last visited
Recent Profile Visitors
The recent visitors block is disabled and is not being shown to other users.
Sydnie's Achievements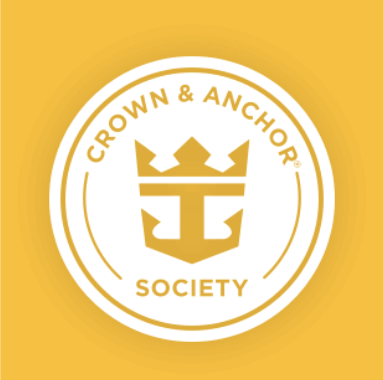 Gold (2/7)
2
Reputation
His dad will have his card. We are a blended family (his dad is my ex) so we won't always be together for me to have access We are considering a lanyard but he literally loses his glasses that are supposed to stay on his face... so not sure how trusting I am, haha!

My child (age 11) is staying in a different cabin with his father. We won't have him carry around his own seapass card (he's not the most responsible child, lol) and wondering if Royal would give me an extra copy of his card or room key so that I could access his room if needed? I've seen a lot of families use multiple cabins on here so wondering how this is handled. Thanks!

I believe kids sail free is only offered through May 2023 right now (excluding holidays). So that's certainly why summer is excluded. Not sure exactly when you are looking.

My mother in law got a GTY room for upcoming sailing. I noticed her room was assigned a few days ago (we sail Sept 11) and it was a deck below us and on the opposite side. I asked my travel agent and she was able to switch their room to our deck and closer, as long as it was the same stateroom category (J2, for example), without any additional fees. I would guess this might be possible for you guys once you both have assigned rooms, but that will depends on what is still available at the time.

Sadly this is only a 6 night cruise (my shortest ever!) but it works best for everyone involved. We have like 10 people, so it was tough to plan around. I think we only get one formal night, is that correct? So really hoping it's not on day 2 because I would love to spend the day at cococay enjoying the beach and then do a late specialty dinner if the menu stays as currently listed.

Thanks so much. I thought so but I have been doubting myself and wondering if the app could be wrong. I just don't want to have anyone miss formal night or anything special. Day 2 seems perfect timing for us!

Hey all. We are on Allure for Sept 11 sailing and I have been trying to decide on a specialty restaurant. We will be with several first time cruisers, so we want to do MDR for dinner most nights so they get the "experience", but I have never done a specialty and would love to try one of them this time around. Anyways, I have been checking out the menu on the app for my sailing and wanted to know if it's pretty reliable to be correct while we are still a month out from our sailing? For example, day 2 is my least favorite menu offerings and we would love to try specialty that night (which is perfect since we have a birthday on board that night too!) if the menu will be what is currently listed for dinner on the app for that night. Much thanks for the insight!

I was charged for my 5 year old, when the cruise planner says kids 0-5 should be free. Upon calling, they said this would be refunded in onboard credit and there was nothing they could do to work around it.

CrimsonCruiser reacted to a post in a topic: How strict is Royal Caribbean on age minimums for kids?

...you can get funnel cakes at cococay? oh please tell me more. so glad i saw this comment before we sail, so i can be sure to get some! love me some funnel cake!

I am actually in the same position right now. My child turns 3 years old about a week after we board and my other child will be 5, so we are putting the older into AO. When I asked on the phone, they said that we could talk to the AO staff and leave it up to their discretion once on board the ship. They said it depends on the staff, number of kids on board the ship (and registered for AO), etc. Right now, I plan to register my almost 3 year old for the nursery center AND also ask AO if there is space, knowing it's possible they could deny the request. I am really hoping for the best though!

Oh this is genius! I must have missed this being mentioned. Now off to see what room they got. Thanks a bunch!

What is this barcode trick you mention? I have a family member is a GTY room and wondering if there is anything I should be doing for them? Haha, thanks.

Thanks so much for the helpful replies. Looking forward to our trip. We got an early check-in time (I think) at 11am, so the plan was to head right up to the windjammer and setup the reservations while people are starting to grab food.

As stated in the title, could someone please tell me how to book show reservations on the app? I am a major planner and want to be prepared. We are traveling with a large group and I am pretty much leading everyone (with many first time cruisers) with all the bits of information, making daily schedules, etc. I've looked up videos on how everything else works and have found everything I have needed thus far, but I am struggling to find this bit of information. Specifically I want to be sure that I am actually making a reservation for the shows and not just "adding to calendar", since I saw mentioned that there is a difference in those. If it makes any difference, we will be on Allure in September, so I am looking to book Mamma Mia, Aqua and Ice Shows (and trying to get the same show time slot for all of the rooms on our sailing). Sorry for the silly questions! Last time I cruised about 4+ years ago (then we had to wait for my youngest to be old enough to enjoy a cruise!), the app really did not work and it was miserable, so I am really excited to hear it's been greatly improved since then. Thanks so much in advance for the help and tips! Appreciate you all.