 Posts

25

Joined

Last visited
Recent Profile Visitors
The recent visitors block is disabled and is not being shown to other users.
skings8's Achievements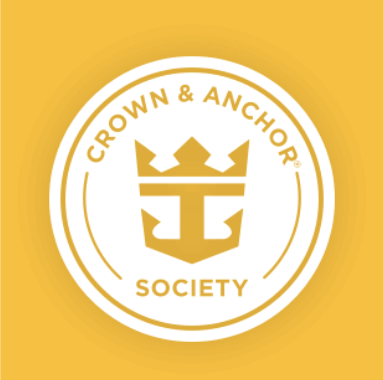 Gold (2/7)
14
Reputation
WAAAYTOOO reacted to a post in a topic: Enchantment of the Seas- Baltimore to Bermuda 6 day 10/14/2022 to 10/20/2022

My friend Carol and I have just booked this cruise. 79th birthday celebration for both of us. Visited Bermuda many years ago, so looking forward to many memories.

DebiGale reacted to a post in a topic: xSAILEDx Anthem of the Seas May 2, 2022 to May 13, 2022 Repositioning Cruise

iluvwineandtravel reacted to a post in a topic: Seeking Nanook. Serenade of the Seas Double Glacier! May 1 - May 8, 2022

I leave May 5th on Ovation of the Seas( for 8 day Alaska) sister of Quantum. Since I am solo I have cabin 12631 which is a virtual balcony. Will post after cruise. First trip to Alaska, First time Ovation, first time inside with virtual balcony. LOL!

I did call Royal and they verified Ovation, all paperwork says Ovation. Just bummed that I lost $75 and didnt know it LOL liz

Hi, just received email from Royal regarding $75.00 onboard credit remaining on my account. Booking number was the same as for Ovation of the Seas my current cruise but listed Anthem of the Seas sailing May2. Called customer service and they told me this was a promotional onboard credit and thats why I am not entitled to it on transferred cruise even though booking is the same. Why did Royal mess up by sending me an email for Anthem for May 2 when my booking shows Ovation May 5th?

skings8 reacted to a post in a topic: Seeking Nanook. Serenade of the Seas Double Glacier! May 1 - May 8, 2022

twangster reacted to a post in a topic: Seeking Nanook. Serenade of the Seas Double Glacier! May 1 - May 8, 2022

Thanks for this Twangster, I will be heading north on May 3rd for my date with Ovation of the seas May5th

thanks maybe I will gamble $10 LOL! before cashing out

okay stupid question what do I do to cash out at casino

Will Royal use my OBC first? Will I receive cash or check back if all cash not used?

hello booked my test with Ihealth. will be using this proctored test on May 3rd at 5AM my cruise is May 5th. I did not want to spend the money on Abbott when I have 4 free ones. Now if Royal wants to bar my boarding for this so be it..... I will post my success here

Thanks twangster, wonder why I am not Gold, why did they give me 8 points but not make me Gold? Oh well no matter.

Sailed a 4 day cruise many years ago, guess that why 8 points

C&A has me listed as Pre-Gold 8 points, does that give me anything for my upcoming Ovation of the Seas 8 day. I am Solo and booked during the double points offer. Someone said I would be Emerald after completing this cruise. How is that possible?

Documents received! 30 days yeah! Now to packing or what to pack for no more that 50 lbs. I am a big woman and my undergarments weigh 10 lbs LOL!!!!

Thank you, twangster for this video, deciding if I really needed my camera or just use my phone, seeing this video I know I need my camera with lots of GB's, also binoculars. I dont have a balcony (virtual), guess I will spend time either 270 or solarium or if its beautiful day like you had, outside somewhere.