Posts

943

Joined

Last visited
sk8erguy1978's Achievements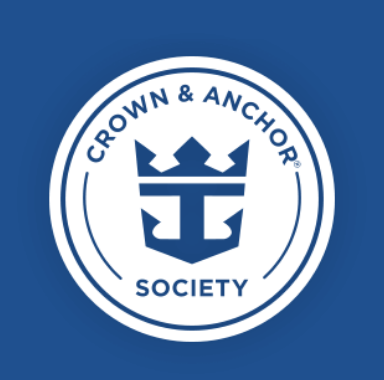 Pinnacle (7/7)
1.3k
Reputation
Me too. Thank you for bringing it up.

I was on the second to last Adventure sailing where masks were mandated again. Honestly I was upset at first, one of the reasons for picking it was no masks. It wasn't that bad. A lot of venues were no masks required. Basically had to wear it from place to place (hallways, elevators, etc) didn't ruin the cruise for me. I lost my mask on the pool deck and I made a dash to room for another. I missed that suggestion on the survey but a box of masks from outside area to inside for those "lost on pool deck" masks would have been nice. Heck, even around the ship too, those disposable masks always have straps breaking.

teddy reacted to a post in a topic: We are paying for our son's buddy to cruise with us. How to get trip insurance for "the buddy"?

WAAAYTOOO reacted to a post in a topic: We are paying for our son's buddy to cruise with us. How to get trip insurance for "the buddy"?

Last few cruises I've seen people disembark via ambulance. If I recall you were on Adventure with me back in September ... I believe the port was Cozumel, but the ship across the way had an ambulance pulled up along side. I saw it from the pool deck. Edit: add picture, it was Cozumel.

Got mine too, GS, ended up doing the minimum bid as a YOLO the other night. What sucks, no extra suite points but at the cost, I'm over it LOL.

I've heard of others had their CVS randomly cancelled. None of my CVS appointments were cancelled, I've cancelled them on my own after getting Walgreens BUT, they were PCR not rapids. Walgreens tomorrow at 10:15AM. Already had Walgreens on Sunday for Visa and Airline. Tomorrow it's going to be HI ME AGAIN lol. Good luck on Thursday! (I do have one CVS (PCR) appointment left on Wednesday in case rapid comes back positive.)

Walgreens at midnight seemed to open up the next booking window. At midnight tonight (technically tomorrow) Thursday slots should open for you. What I did last night at 11:30 PM was go through all the steps and got to the appointment pick part. Nothing for Wednesday, yet. I continued watching TV and shortly after midnight hit refresh and BAM Wednesday slots opened at a Walgreens offering rapid 20 minutes away... I had lots of choices with times too.

I'm hearing low numbers too, super excited about that. I'm finally getting excited as it's looking like a reality!

Covid Test 1 done, Visa application submitted, backup Monday PCR cancelled. One more test on Wednesday, hoping I can get another Walgreens Rapid should know about midnight or so when times open up.

There are a lot of JS left, I bet your bid will be accepted. At a minimum of $200 I'm tempted but I'll stay in my balcony. Heck, $400 is minimum for GS, tempted there too but this trip was about the low, low fare. I talk myself out of it by saying "you'll rarely be in the room and no extra C&A points" ?.

Yep. Antigen is fine. Friends contacted Michael Bayley via Facebook and the reply was either test. Also as you've mentioned @teddy later in the email it mentioned both. They should send out an update because people are getting conflicting messages from Royal's customer service.

After a bunch of digging I found a place offering rapids nearby. They charge $65 but claim I can submit to insurance for reimbursement. Seeing as it is 15 minutes away I scheduled. Going to cancel my two PCR CVS appointments. Not that I wouldn't do two, three, or sixteen tests, but I'm going with the one and whatever happens, happens.

Yes, I know people are being approved in 2+ hours, but i'd rather not put that in writing. I am a person who likes to err on the side of caution hence "under 24 hours." Personally it's a moot point as I'm not finding a guaranteed antigen test on September 1st, yet. If I do, I'll schedule and cancel my others. With the Delta variant causing increased cases, I urge everyone to check what's available. A month ago an antigen test was available at every corner drug store but now, not so much. Hey, just over two weeks we will be pool side on Adventure with a drink forgetting all about this stuff ?.

It looks like Bahamas is approving under 24 hours, so that's the good news. The bad news, in my area, it looks like getting an Antigen isn't that easy. SO, I might be doing 2 PCRs. I already scheduled a PCR for Sunday with CVS so at least I have something lined up. I'll do the same for Wednesday when it opens up. If I can cancel both for an Antigen on Wednesday I'll do that. However, that's not an option for me today without driving two hours (plus time at testing site). Rather have a plan in place that can be easily changed, 2 PCRs is it. Personally, I've been tested before, it's not the end of the world ... and hey, a PCR test is the most reliable anyway.

Technically true, I think they add chlorine and minerals into it therefore no longer distilled. Most ships do have reverse osmosis systems, I'll not pretend I know how they work LoL ?.