Posts

955

Joined

Last visited
sk8erguy1978's Achievements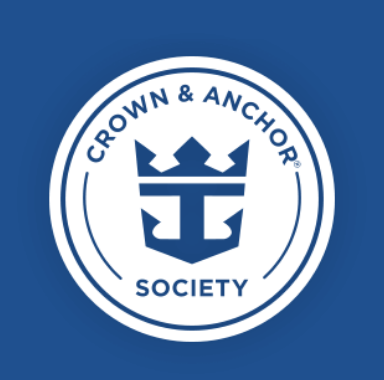 Pinnacle (7/7)
1.3k
Reputation
Three bucket lists in one: Panama Canal, Smaller ship, & group cruise. You have my attention. I'll be SERIOUSLY considering this.

WAAAYTOOO reacted to a post in a topic: xSAILEDx Odyssey of the Seas - Mar 26, 2022 - Apr 3, 2022 (8 Night Southern Caribbean Cruise)

A little late to the party. Booked semi last minute to surprise a friend for his bday. Wasn't too difficult since my bday will also be during he cruise on Monday LOL.... I'll be 29 again, for the 15th time. I've sailed Anthem a bunch so will probably pass on the iFly and North Star but I am excited none-the-less. Excited to see everyone in a few days!

sk8erguy1978 reacted to a post in a topic: xSAILEDx Odyssey of the Seas - Mar 26, 2022 - Apr 3, 2022 (8 Night Southern Caribbean Cruise)

I have not been on the boards as much as I'd like so catching up myself. Senior Frogs was open, didn't stay long but people were dancing, drinking and having a great time. I actually went to a little bar close to Senior Frogs on a small pier, very nice and quiet.

Welcome to the forums. That happens sometimes, I've found clicking "past cruises" tab then "current cruises" things reappear. Worst case you may need to add it back manually.

SLIGHT possibility I'd go to Senior Frogs in Nassau for lunch but with onboard options I haven't tried yet and a drink package, probably not. I haven't sailed Freedom in 14 years (2008) so rather treat it like the sea day we don't get.

Just booked my first casino comp for this cruise a few days ago. Researching hotels and flights now. Plenty of options it's more of how to utilize as little vacation time as possible too.

Made a crude little Blackjack game that suggests what to do in each situation, this picture came in handy. Good luck on the tables!

+1. Just got back and I enjoyed Nachi a lot. Very quiet and my understanding daily limits so doesn't get crowded. My friends and I grabbed a taxi right outside the shops. Easy.

sk8erguy1978 reacted to a post in a topic: REALLY ANNOYED …. Would have cancelled if they told us this YESTERDAY when we had 48 hours to go!

This. Consider a VPN. Doubt hackers are taking a cruise just to hack ... But, safe than sorry.

Me too. Recently received a flight cancellation from United via email. I checked the app, yep flight gone. I called, given some nonsense excuse about "glitch" and in a minute my reservation was back in the app. The seat wasn't assigned but that took a few clicks. Something that could have been a big deal wasn't because I was alerted and handled it immediately. +1 for technology and walking around with instant access to email LOL.

I think at this point, if it was me, I would keep fighting with Royal, find that FCC and book the cruise at the higher price (with a travel agent). Here's why - I don't disagree this person needs to finally have someone stand up to them, but I see this as a tough case to win (disclaimer not a lawyer or even close just my gut). Even if they do convict your friend of fraud will the judge award you something you really didn't lose (besides the deposit, which there may be a FCC coming)? Also, if no FCC you can just file a complaint with your credit card. Is there a tangible value in this situation? You lost a price lock but not the actual money. You mentioned lawyer. Do you have one? What do they say about possible outcomes? Would lawyer fees be covered in a perfect win situation? Does this person have the means to actually pay the restitution? What about your mental health (IE: Stress) during the case? For me, it might just end up being another life lesson added to my spreadsheet. A side note. If this person is willing to mess with your vacation they are willing to do more. If you don't already, get some identity protection and maybe a password manager (and make each password strong and unique for everything, including this site). I don't have or use the product but hear great things about Norton 360 + LifeLock, it's a nice all in one package. Good luck, I am sorry your "friend" is a shitty person. Little life lesson from "A Bronx Tale" that may apply here.

Me too. Thank you for bringing it up.

I was on the second to last Adventure sailing where masks were mandated again. Honestly I was upset at first, one of the reasons for picking it was no masks. It wasn't that bad. A lot of venues were no masks required. Basically had to wear it from place to place (hallways, elevators, etc) didn't ruin the cruise for me. I lost my mask on the pool deck and I made a dash to room for another. I missed that suggestion on the survey but a box of masks from outside area to inside for those "lost on pool deck" masks would have been nice. Heck, even around the ship too, those disposable masks always have straps breaking.