 Posts

16

Joined

Last visited
Recent Profile Visitors
The recent visitors block is disabled and is not being shown to other users.
Batman71's Achievements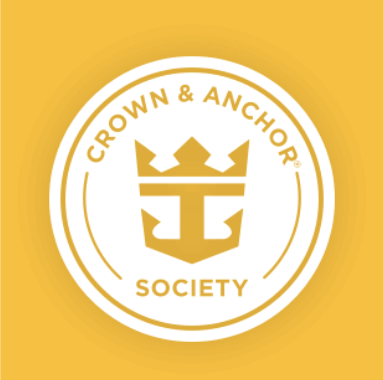 Gold (2/7)
7
Reputation
I can also personally attest to Onpoint's failure to perform. Refer to another recent thread on the topic. I related my problem there. In a chat I had with one of their service reps on Sunday, she disclosed that they are having technical difficulties and that the have reduced their capacity due to a drop in their business

Cruising inside passage next week and it looks like my carrier (AT&T Wireless) has decent coverage in the Inside Passage, Skagway and Juneau. I have read numerous threads on this forum on the importance of turning on "Airplane Mode" at a minimum and perhaps also turning off mobile data or the just keeping the phone turned off, all in the interests of avoiding exorbitant roaming charges. Not one of those threads suggested just disabling "Roaming". If Roaming is disabled on my phone, isn't it then impossible for my phone to connect to any network other than AT&T? My thought is that with my phone turned on but roaming disabled, I will be able to see when I have service via AT&T's network while at the same time avoiding any possibility of roaming charges.

Wow, glad I caught this? I was scheduled for a test with Onpoint Wednesday 7:00 AM. I just got off an online chat with them. She checked my appointment and advised that the "room" where my test was schedule has been closed due to a decline in their business. She advised me to reschedule. I asked why I was not advised of this AND what I am I to do if on Wed. AM I discover that the new "room" I have been scheduled in is closed. She replied that when I reschedule, make sure that they have me in room #56 or higher. This suggests that if you schedule a test with them, they COULD put you in a room that is not even working now. I asked her a second time what I am to do if between now and Wed. AM they decide to close the new room (with a number higher than 56) I am scheduled in. I explained that if I do not have a negative test result by about noon Wednesday I would need to cancel flights to Seattle and the cruise. She said they would refund my money! I explained that I am not worried about the cost of the test but rather the fact that I miss out on my cruise AND have the costs associated with canceling my trip. Her reply was that I should probably go to another provider and get a refund from Onpoint. So, I just rescheduled with Rapid Test & Trace. Had a short chat with them and the difference between them and Onpoint was night and day. BTW, when I was on the chat with Onpoint I called a customer service no. she had given me and you can guess the results. Only option was to leave a message. That would not have helped much if I had called that number Wednesday AM needing their help NOW. As a backup to RT&T, I will be booking tests with a local walk-in medical type office that charges $20 per test. Will cancel that appt. if RT&T goes well.

Departing Seattle on Friday 9/23 at 4:00. Got email this AM from RCL with the subject line "Complete Your Arrive CAN Form Today". Checked Canadian government web site for ArriveCAn and it reads "complete ArriveCAN no more than 72 hours of initially boarding the cruise." Can anyone shed any light on this please?

For those carrying their own bags, how late can you disembark without getting yelled at for pushing the limit?

Thanks again Toby. We are arriving at Seatac about 9:00 PM Wed. for a Fri. departure. Opted to say near the airport both nights and then taking a shuttle to the dock Friday AM. Didn't care to pay the price that the downtown hotels charge. And, it seemed easier to get one transfer from the hotel at Seatac to the cruise port rather than two transfers...one from Seatac to a downtown hotel then another transfer form the hotel to the cruise port the next day.

You sound like a veteran cruiser Toby...we are first timers. Based on your experience, what time would you arrive for 10:30 check-in, keeping in mind that we have no special status....just a standard stateroom? Also, we are being dropped off by shuttle so no car to deal with. Thanks for your advice!

We are scheduled for a 10:30 check-in. Are there steps in the process that precede the actual check-in and should we therefore plan on arriving at the port earlier than 10:30?

If you are talking about ArriveCan, I successfully uploaded my vaccination cards over a week ago for a 9/23 departure. Encountered no problems.

Thanks to all for the tips....very helpful! I checked out the bar code trick and it did show our stateroom number. FWIW, they have me in a stateroom on deck 13 and this room does NOT have an obstructed view. OTOH, our travel partners are on deck 6 with an obstructed view (lifeboat front-center). We booked our rooms (both GTY) within two days of each other.

Before anyone feels compelled to point it out to me, I fully understand that with the "Guarantee" category our rooms could be anywhere on the ship and our room and the room of our travel companions could be on different decks and on opposite ends of the ship. I am still comfortable with that arrangement and am prepared to accept the consequences of having opted for a "Guarantee" room Question 1... Scheduled to sail 9/23 and our reservation is for an Ocean View Balcony Guarantee. I noticed today that the app shows us on deck 13 and for the couple we are linked with it shows deck 6. I was surprised to see a deck assignment at all since we have not yet been assigned a stateroom. Also, I logged into my account on the RC web site and it does not show any information on the deck. Puzzled by this, I called RC and the rep said that what I am seeing on the app should be ignored as we could still be assigned a room anywhere on the ship. If this is the case, why would they be showing the deck information at all? Question 2... For the Ocean View Balcony Guarantee, the online travel company I booked through states "there's a possibility the stateroom's view may be obstructed". I asked the RC rep about this and he stated unequivocally that since our reservation is OCEAN VIEW BALCONY (even though "guarantee"), we cannot be assigned a room with obstructed view. Can anyone confirm this? Question 3... Is it useless to ask that our rooms be close together if at all possible? The RC rep said that the rooms are assigned by their "system" and that it would be fruitless to even ask for this accommodation. If any posters feel (or know) that there is some hope, is it better to make the request through the travel company OR direct with RC? And, should the request be made now OR after initial stateroom assignments OR after boarding? Thanks ahead for your input!

We opted for MTD. I just looked at the cruise planner and the earliest reservation time is 6:45. I just spoke with RC and was told that if we stay on MTD but want to dine earlier than 6:45 on a given night, we could walk up and wait in line. In other words, we could not make a reservation for an earlier time. Is that correct? If we change from MTD to the 5:15 seating and decide on a given night that we want to eat later, can we make a reservation for a later time? Or, is our only option to walk up and wait in line?

Thanks Ampurp85. That assures me this is not unusual.

Sept. 23 cruise on Ovation. Over the past few days, the RC app showed that they will open check-in scheduling on August 9. Today it shows "Check-in closed". That was concerning to me and seemed rather odd. Called RC and the rep suggested I delete and re-install the app. I did so and nothing has changed. He said that if I have any trouble checking in tomorrow I should call them again. Anyone else seeing this same thing on their app?