 Posts

11

Joined

Last visited
soak01's Achievements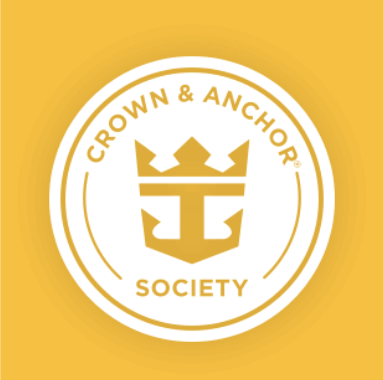 Gold (2/7)
3
Reputation
I'll suggest this to them I guess they would have to apply the full value of the FCC to the cruise for this to work?

Hi all, I am after some help. Sorry about war and peace. My parents were due to join us on a cruise on Voyager leaving Sydney on 18th March 2020, but due to the developing COVID situation on Radiance and Voyager on cruises immediately before ours, they took the option being in their 70s to cancel as they were not going to meet the health protocols that Royal came out with and received a 100% FCC. Two days later the COVID situation all went down hill and the cruise was cancelled so we were able to get a refund, but they missed out. I have tried contacting Royal to see if they can get a refund as they are certainly not going to be able to cruise any time soon, certainly not before the FCC runs out and Aussie borders are closed so no cruises until end of 2022 at the earliest but Royal keep saying no can do. Any suggestions?

Aaaaargh........I just booked a Spacious Oceanview Balcony on the Radiance Transpacific in Sept 2021 and paid the extra for the refundable deposit and now the price has gone up. Can anyone please answer a question for me. I have a 125% FCC from a cruise on Voyager which was cancelled in March. If I apply this FCC to this new booking to get the new CwC conditions and pay the balance by the due date but then have to cancel due to no flights between Australia and Honolulu or the cruise gets cancelled by Royal, do I get a new FCC for a further 12 months or do I get the original back (which has to be used by Dec '21) and a new FCC for the differance? Otherwise, should I just hold off using the FCC until the due date?

From reading on other blogs, sounds like things are getting quite heated on Voyager about the change of itinerary to New Zealand with a brawl reported at guest services with allegedly 4 arrested who will put off at the next port (somewhere in NZ). Crew morale is especially low. I understand things change but if I had booked and packed for a South Pacific Cruise I also would be pretty peeved if I ended up in NZ (no offence meant). I am booked on Voyager to do a South Pacific Cruise on 18th March so who knows where we end up. Happy to go around in a big circle for 10 nights or head to northern Australia, but better make sure I put a jumper in my suitcase just in case we also get rerouted.?

My adult daughter and a friend have decided to join us on an upcoming cruise from Sydney on Voyager of the Seas, but they will be arriving at the Port at different times due to being on different flights. As they are sharing a cabin, will they need to arrive at the Port and check-in together or can they check-in separately. Thanks

We are booked on Radiance when she leaves Honolulu on this years transpacific to Sydney. While the system has allowed us to make reservations for MTD at 8.15pm, check-in is scheduled between 4.30pm and 8.30pm due to a departure at 10.00pm. I'm guessing that muster will be at 9.15pm so dinner will either be rushed or interrupted.

On completing the online check-in for the Radiance of the Seas transpacific departing Honolulu on 17 September 2018, I noticed that our documentation shows check-in as being between 4.30pm and 8.30pm, I guess due to the 10.00pm sailing. This seems to be the standard check-in time for everyone joining the ship in Honolulu even though RoS arrives at 6.00am. As most most hotels require check-out by noon, does anyone know if the terminal will at least be open before 4.30pm so that we can at least do bag drop. It will also be interesting to see how MDR will operate in-conjunction with this late boarding. I'm just glad that I didn't select the "first night done right' package.

It was supposed to be tomorrow (16th May) but other forums are now reporting that they won't go on sale now until early June.

It appears that the 2018/19 Australia/NZ deployment has again been delayed, possibly now until early June. The previously advertised deployment schedule has also been removed from the RCL website, so something must be afoot. Is it only Radiance, Explorer, Ovation and Voyager which are yet to be deployed. Maybe we are going to get a further new ship or could RCL base a ship year-round (well I can dream!).

We are sailing on the 13th March South Pacific Voyager cruise and tossing up whether the saving is worthwhile. On previous cruises we have booked the multiple restaurant deal online and got the OBC which worked well. I guess this option is now gone?