 Posts

20

Joined

Last visited
theweets's Achievements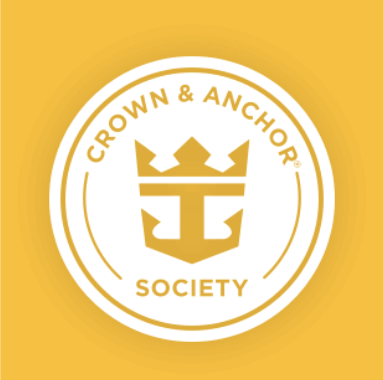 Gold (2/7)
1
Reputation
Hi All. Today I recieved a call from a Supervisor st RCCL Miami. He was incredibly professional as well as apologetic. This call was on the basis of my post cruise evaluation upon my return home. I can appreciate things go wrong at times and will say I feel the actions outlined today are suitable and appropriate. My intention was not to complain but just highlight my cruise experience. Thanks for your feedback and thoughts.

Todd, thank you for your thoughts. A taxi was not an option for 4 pax with 8 pieces of luggage. My second post in this blog was on return to Australia. I was making the point that we were told that transfers would not be available and we would need to make our own arrangements, yet on ship they were made available. The ship and cruise line are same company. As mentioned and I agree with you it did work out cheaper in a pre booked hire car.

The ship was not in the port when they handed out flyers for booking transfers, when I called they should have confirmed it would be organised later or they were unsure. Not that it would not be available. Anyway, thankfully it was cheaper to book on line, and recommend the same to anyone else.

I am assuming nothing. The ship was not at the standard of cleanliness it should have been, plain and simple fact. No Port can be responsible for the lack of hygiene on a ship. A dirty fridge or sanitiser on board is the ship crew responsibility.

You are missing my point. The point is RCCL, told me it would transfers would not be available, yet then on ship it was suddenly available. Inconsistent informtation and poor communication.

Todd, this was a repositioning Cruise from Australia to Singapore. The ship had been based in Australia for 6 months. The cruise line needs to take full reponsibility for the ship. My mini bar fridge was just laziness, given it was checked during the cruise to see if I consumed anything.Thanksfully rest of cabin was clean. CDC regulations would still apply given its US flagged, regardless RCCL is not a 2 star Cruise line. It is unacceptable, and cannot be compared to a hotel. I think its offensive to say its dirty or un hygenic because it went to Asia. Singapore is far from third World.....

This package is also available at a 20% discount on Ovation sailings out of Australia on Alcoholic beverage packages only. Its for a limited time with no time frame given for the promo to expire.

Thought i would include some concerns about Voyager and Hygiene in particular. Many days the hand sanitisers were empty and just pushed to the side or not available at all. The kids club, they were always empty. In Singapore they did not exist at all when returning to ship at Security screening back on board, once inside near Deck 4 lifts they were empty. Flagged this a number of times on ship and it seemed this did not get better. Also thought I would share pics of my mini bar in our Junior Suite. This was on day 1 when boarding and was the same when we departed. This was left in this state from previous guest as we did not eat cake or use fridge at all. Again highlighted with no outcome........

Royally confusing......So this was also an intersting experience on Voyager. Prior to saling we were not able to book pier to airport transfers in Singapore. We contacted RCCL Australia and they advised Public transport was the only option. Booked a private transfer for 4 pax from pier online. Onboard ship day 3 they issued a notification of Pier transfers and costs through RCCL. Thankfully, it was cheaper with a private transfer then RCCL pricing in USD.

Well back from my cruise on Voyager and must say not what I expected. The availability of drinks on Ultimate Beverage package was at best woeful. 45 mins after leaving Sydney we were told there was no Sav Blanc on board at all. This despite it being on wine list. They had no solution for this. Day 2 was same scenario, in early afternoon and by evening we were told it was now on ship. Odd given we were at Sea. The beverage issue continued for cruise duration, no beer in Izumi, No Pinot Grizio in Giovannis....... no cocktail mix for certian drinks.... the list goes on. 4 Managers- 2 surveys and the best solution was a bottle of wine to cabin which we declined. Hardly an Ultimate package......

Hello, Sailing on Voyager of the Seas from Sydney to Singapore 16th April. Booked through RCCL Australia. Arrive 08.00 am Singapore 29th April, and Disembark 30th April. It does not appear I can book Airport transfers online. Can these be booked on board RCCL?

Dining package has opened up 82 days before sailing on Voyager of the Seas 5 night package, $140 AUD 4 night package, $119 AUD 3 night package, $ 98 AUD Standard dining charges: Chops Grill is $ 49 AUD p/n Izumi $ a la carte pricing (but $30 credit with dining package) Giovannis $ 35 AUD p/n Reservation made for 1st or 2nd night selected by RCCL and remaining Resturants can be selected on board.

Hi Matt. There is no change to my booking request. The booking is with the TA, and they advised there are no benefits to the amount of cabins we have, hence my question here.

Thanks for the replies appreciate the information.

Thanks for all who have replied. It's 9 cabins 21 adults all in balcony cabins with allocated cabin numbers. I'm not sure if it would be different as its booked online withRCCL Australia. Then all transferred to travel agent to assist with Managing the group. I've had no response from RCCL to my enquiry directly. Will still cruise but spend before tours, beverage is already over $55k plus thought we may get something??