Posts

275

Joined

Days Won

3
EmersonNZ's Achievements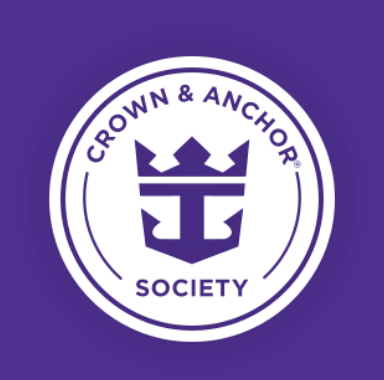 Diamond Plus (6/7)
313
Reputation
Kinda like the people who say "if 'x' wins an election I'm leaving the country". While I know at least a few that have (Literally a workmate left the US for NZ aafter an election) I imainge it is abou t 1 in 100,000 that say it actually follow through.

My 'worst week fo travel was LA -> Washington played a game of Waterpolo), Washington -> LA (training in moning), LA - Auckland (Played a game of Waterpolo) Auckland -> Sydney (another game), Sydney -> Perth (another game), Perth -> LA (Via Auckland as stop over, never left airport). I say a week as it was only 7 days for me but it was a bit more given time zone changes. By the end of it I had no idea if i wa coming or going or where I was waking up each day.

Well I guess since I've traveled from Dunedin New Zealand to Port Canaveral, USA I guess 13,631km (8,470mil) is the answer

First of all congrats on the weight losss. I'm sure there was a lot of work behind that. The gyms are well appointed and normally pretty empty. If you are on a treadmill make sure you take a few moments to get your sea legs. It can be a bit strange running on a object that is moving (After a minute or 2 you'll be fine but a rather strange feeling).

WAAAYTOOO reacted to a post in a topic: Ouch! Speciality Restaurant prices released Ovation Jan 2003 out of Aust

I think in this case @SpeedNoodles the best decision is NOT to buy ala carte. If 1 speciality meal is $102 and Ultimate Dinning Package is $432 or 11 nights unless you REALLY want to do a speciality restaurant and can not afford the $432. (And even then consider a good steak house on land in NZ/Aust would cost you about $60-$70 I'd suggest you trat yourself a post or pre-cruise meal instead. The Dinning package at $432 for 11 nights really good value…. $102 for 1 meal at Chops is ridiculous and surely has to be a mistake(Especially as this is on top of the cruise fare which includes dining).

WAAAYTOOO reacted to a post in a topic: Ouch! Speciality Restaurant prices released Ovation Jan 2003 out of Aust

No relation. It's actually the owners last name (Richard Emerson who was actually born deaf) while Emerson is my first. I do think I should get some naming rights though... say free product . Happy to have my name assocated with such great beers though...

It would be a no to Tui's but being having been a Dunedin based Scarfie and still living down here I'd be deported if I didn't say yes to Speights. PErsonally i prefer an Emerson's but i might be basied.

It gets more interesting The price for the Deluxe Dinning Package came out and I am now more certain RCCL has placed placeholder figure (Ok... 'hopeful' they are placeholder) The Unlimited Dinning Package is NZ $432pp (US$280). This is for a 11 night cruise. Granted this is with 60% prepurchase discount but that is not unusual) When they are selling Chops at $102 ($66 US) a night after 4 nights of the 11 night cruise you eat free. $432 for 11 nights is $39 ($US 25) a meal (not including lunches which would drive it down further (with 5 sea days I imagine we'll have at least a few speciality lunches).

I can't speak for Aust, but imagine it is similar, but for most things there's is not too many issues especially for food and beverage so there should not be an impact on their availability. Believe me, if Australia or New Zealand ran out of beer there would be riots….

What worries me is if there is an emergency on board what are the chances these people are going to be able to follow the instructions of the crew. In the case of an emergency the last thing the crew need to be dealing with is passengers who haven't bothered to do their muster drill and/or passengers who can't follow instructions. It puts the crew and follow passengers in danger at a time when time and coolness of action could really count

Totally agree with FionaMG Purchase a two device package for 1 person. Nothing stops you using 1 of the device logins each

Yeah, I know Kiwis and Aussies are known for their drinking... but even in my scarfie days I would have found that difficult... for 11 days in a row (From Thursday to Saturday no issue.... )

I think they might be in trouble.... Kiwis and Aussies are pretty price conscious on the whole due to the bargains for holiday travel we have on our door steps (Pacific Islands, South East Aisa… our own countries etc.

We are in the same boat. Unless the Dinning package is about 1/3 that per meal we will be enjoying the MDR. In all but one cruise we've done we've had the Ultimate Dinning Package but at these prices it'll be MDR every night. At the prices for the Drinks and Dining package I really think they have misjudged the Australia/New Zealand market. I have been telling myself these are simply 'put them on the site' prices and they would come down to reasonable prices sometime soon.... now I beginning to think these are the actual prices in which case I think they are going to issues in what is a price conscious market in Australasia. I am sure the RCCL has systems in place to track purchases through the planner and if they see they aren't making the sales they are expecting will reprice (If not I imagine there will be a lot of onboard sales as the Food and Beverage staff are trying to increase revenue). If I was a new cruiser taking my first cruise from NZ/Aust and saw these prices it would be our last (Ironically the cruise price itself was really reasonable).