Posts

306

Joined

Days Won

3
EmersonNZ's Achievements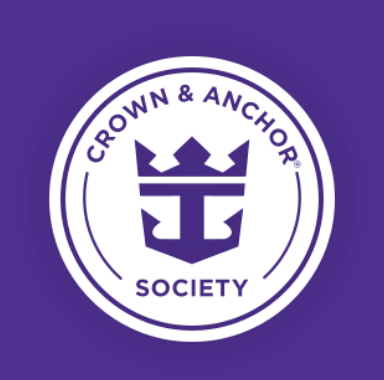 Diamond Plus (6/7)
346
Reputation
Whoopsie.... someone had a bad day.... On a positive note... lifeboat floats.... tick

I must admit I am surprised they let Quantum class in there as it is (I love cruising not not sure if Milford is the place for a ship that size.

Bluff could take an Oasis class at the smelter warf but.... it's Bluff (Grew up in Invercargill which is about a 30 min bus from Bluff. After you've visted Qeenspark (IMO best park in the world and I've been toe Hyde Park, Central Central, and Victoria Gardens and still rate it) you haven't got too many locations to visit. Dunedin, Picton, Taruanga can. Auckland Ports (not actually privatly owned as mentioned above rather owned, mostly, Auckland Council) can if they are willing to give up docking space. I'm not sure about Wellington. I'm guessing it could but not sure on that one. Seems to be a few options for NZ, most of which are current ports of call.... the quesiton is... is their the demand and ability to generate revenue in Aust/NZ/Pacific for an Oasis class compared to what they generate in the US/Asia/European market?

Looks like New Zealand is going to help with the rebuilding/developing the wharfs in Vanuatu. Most of the money is to support their interisland shipping which is critical to Vanuatu's economy and infrustracture. https://www.stuff.co.nz/world/south-pacific/130557203/new-zealand-supports-vanuatu-with-10m-to-build-climateresilient-wharfs Hopefully this will also give them the infrustructure to build on and look at upgrading their cruise ship infustrature.

There are a few things to navigate. The newpark reservation system is a bit of a pain. Basically you need to book the park you want to go to each day (You can parkhop after noon to any other park). Also dinning you need to book well in advance for most resturants. If you are staying on site I believe it is now 60 days out (USed to be 180). I'd keep an eye out to make sure this doesn't change. The enw Genie+ is a big step back from FastPass (i.e you have to pay) but at least you don't have to book months out. Good thing about the trael agent for WDW is they will continue to look for a better price even after you are booked so if a special comes out they will rapply it for you (At least MEI does). @rachaelknitsandquilts If you have any dishey world questions from an NZ perspective feel free to let me know

@rachaelknitsandquilts If you book through the Royal website you can reprice if you wish. It'll invovle giving them a ring but the are happy to work with you (Certianly my experaince 2019.... about a life time ago now). We did Harmony in 2020... (yep, 2 weeks before the lockdown) and Royal was happy to reprice for us earlier in the 2019.) The other option might be as @Matt suggests is use a US travel agent. The advantage is you have someone in the US dealing with things for you... and it is Free. If you haven't done a lot of traveling and/or cruising in the US I would certainly recommend this. I've personally used MEI Travel for cruise bookings and Disney World bookings in the past and they have been fantastic (If you are doing Disney World I highly recommend using a travel agent. Planning the D Day invasion was a little easier than planning a Disney trip these days). If you have any questions feel free to reach out

I think you would find that if they thought they would get a bigger profit with an Oasis class ship in Aust/NZ compared to where it is now... the ports would suddenly be 'developed' enough. While Oasis class are massive there are a number of ports in NZ (ok, 5, ironically not Auckland, and 6 if you count Bluff but not sure it is a tourist hotbed) and I imagine a number in Aust that could accommodate an Osasis class technically... I guess the issue would be the cruise terminal capacity for onboarding and customs etc in Sydney and Brisbane which might be an issue but 5,400 pax v 4,200 pax isn't a huge difference there. There is also the competition factor. Royal needs it newest, biggest and flashiness in the Caribbean market as they are competing with every other cruise lines newest and best. In out market and Quantum class is a 'wow' ship and has little competition (At least competition that is so much better you'd choose that ship over them). If the market changed and the competition brought in new ships and/or the market was such that competition was so hot you needed every advantage you could get I am sure they would find a way to bring a Oasis class down this way (If they thought they could get more revenue than where it is currently that is) The reality is the Oasis class make more money in their current locations and the current demand can be fulfilled with the odd Quantum class and smaller vessels.

Yep, looking forwrd to our 22 points for our 111 night cruise in Jan. This curise will put us over the Diamond threshold. One thing that kinda worries me is I can't find any reference of the double points offer on any of my documentation but I understand that is normal.

Only if you have the internet package or insite of a cellphone power (Or at least that was as at March 2020..... oh so long ago).

.... Port fees, I bet Port Vila port fees are a lot less than Noumea. I also wouldn't be surprised if there is also some deal in place regarding the private island that includes 'x' number of port visits over the next 'y' years in Vanuatu... I certainly would have included something like that in the negotiations if I was the Vanuatu government.

I am pretty sure iFly was free last time we were on Ovation as well

Chefs Table is a great idea for a honeymoon treat. as Michael mentioned it is a small group and fantastic experaince.

First of all congratulations on your engagement and upcoming wedding. I would let your state room attendant and dining room staff know that it is you honeymoon. While I wouldn't expect anything I think you will find they will try and make you cruise as special as possible. I would also consider booking a speciality restaurant one night (maybe formal night) and dress up to the nines. Again make sure to let them know you are celebrating your honeymoon etc. There are a couple of gift packages you can add under the gifts section in the cruise planner. I brought the anniversary one for our anniversary cruise which was a nice surprise for my wife when we first arrived in our room Meeting people isn't too hard on a cruise. Everyone is sharing the same experience so it is rather easy to strike up a conversation at a bar, i lines waiting for things etc etc. If you are happy to be seated with others the main dining room is also a good way to meet people. Have an absolutely amazing cruise and again congratulations

And as if they knew we were talking about it a local website made a video "Top 10 things to do in Wellington' which you might be interested: https://www.stuff.co.nz/travel/destinations/nz/wellington/129891064/top-10-things-to-do-in-wellington

I would absolutely recommend Te Papa (the national museum. 'te papa'' translates to 'container of treasures'). It is a must visit every time I am in Wellington and I am absolutely not a museum kinda guy. The ANZAC exhibition which was designed by Peter Jacksons Weta Workshop is absolutely amazing. If it a nice day the walk along the waterfront is also really nice. Grab an ice cream, maybe a coffe and a nice walk along the waterfront makes for a pretty good day. If you are a Lord of the Rings/Special effects fan then Weta Workshops is worth a visit. You can get a rather inexpensive UBER to Weta instead of one of the ship based tours (You'll need to prebook tour tickets though: https://tours.wetaworkshop.com/wellington/) The city itself is rather walkable and the ship will dock right downtown. You can head up to parliament buildings, then a walk along the waterfront to Te Papa, grab lunch and then walk back to the ship sounds like a pretty good day to me.