Posts

16

Joined

Last visited
Stelkp's Achievements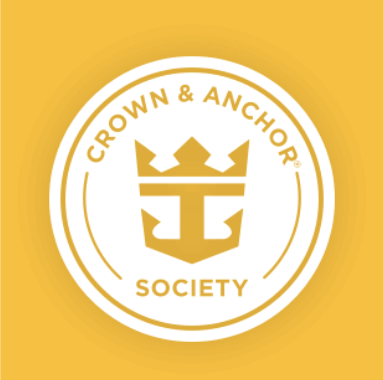 Gold (2/7)
10
Reputation
I definitely think masks would be required while walking to your table etc..but I'm just hoping that there is some normalcy while eating and outside. After all, everyone that boarded us either vaccinated or texted negative. Let's see...

I totally get it and I would do whatever they say too! I was just wondering. My family is a little annoying about it but I'm trying to be the cheerleader!

Do you know if masks are required on ship outside?

I cancelled my Bahamas cruise out of NJ and I'm thinking of booking august Bahamas deportation. Are the masks required on the ship as strict as these messages we are reading about for cdc US cruising? Does anyone know?

Thanks. I know you're right. I'll probably do Bahamas with adventure of the seas.

I have a 24 hour hold on Bahamas grand suites adjoining for July 10. I'm booked on July 9 from New Jersey to Nassau. I'm so torn. My gut tells me July will be cancelled. It's obvious. But my hope is holding on tight. I can't pay both in full and wait. It's the flights and the hustle and busses of flying that's stopping me. I need to choose...thoughts?

What are your thoughts on dealing with customs if flying to Nassau and getting a cruise from there? Would we have to go through regular customs, I'm thinking they may fast track us and do customs entering the ship as if we were on an excursion. Not sure how that's going to work.

RWDW1204 reacted to a post in a topic: Considerations in and the Interest Level for Sailing in June with RCL (Bahamas) or Celebrity (St. Maartin).

This is what I was thinking-these can be "test cruises" to some extent. If things go well that's just more evidence

I'm considering cruising out of Bahamas if July and August are cancelled in America. I'm booked for July but will try to push for august if July is cancelled. But I don't want to be one of the first cruise boats,I do see chaos as a strong possibility until kinks are ironed out. But yes frustrating. And flying to the port equals 5 round trip airline tickets! Ugh!

Stelkp reacted to a post in a topic: Considerations in and the Interest Level for Sailing in June with RCL (Bahamas) or Celebrity (St. Maartin).

Most restaurants these days don't have buffet anymore, and if they do a person is serving it for you. Any ideas what contactless dining is on a cruise?

I'm in the same "boat" for July 9 out of Jersey! Please please....let us sail!

Anyone on oasis from New Jersey for the summer?

Yea I never thought of it like that. Somehow I think New Jersey will NOT be one of the first ports. Maybe Florida. I'm thinking of booking august from Florida just in case. Ugh. Thanks for input.

Who is booked for a summer cruise? I have one booked for July 9. I'm hopeful but nervous about cancellations. Thoughts???

I feel better knowing this info about Isreal. Now I guess the next hurdle is waiting to see the actual cruise is cancelled.