 Posts

129

Joined

Last visited

Days Won

1
Kirsten's Achievements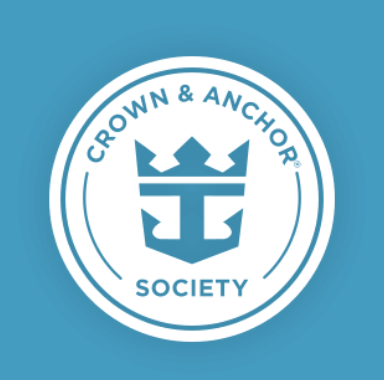 Diamond (5/7)
103
Reputation
Kirsten reacted to a post in a topic: Tested positive for covid end of may and will cruise in middle of july

Kirsten reacted to a post in a topic: Tested positive for covid end of may and will cruise in middle of july

Kirsten reacted to a post in a topic: Tested positive for covid end of may and will cruise in middle of july

I was there May 15-22 and only saw some small lizards (definitely real) and heard some birds (real or not).

Congrats! We were lucky to get a 2 br Grand Suite on Oasis with a minimum bid as well. I agree with everything @OCSC Mike says. We found the suite deck on the last sea day and wish we had found it earlier in the cruise. It was quiet and there were a ton of empty spots. CK for breakfast every morning was fantastic; we ate there every morning. The bartenders were fabulous as well in the CK. Dudesh will make you anything you want; if they don't have it in their bar, he will get it for you.

We saw that on the 8th or 9th deck of Oasis and thought it was a really cool little spot.

You are on a mat. My husband, 10 and 8 year olds, and I all went down smoothly. It was a lot of fun. Maybe the slide needed to be cleaned? Which ship did you do it on? We were on Oasis and we went down quickly.

I was on Oasis May 15th and I didn't feel like they were short-handed. The Solarium Bistro was open when I was on. Coco Cay was terrific; plenty of lounge chairs to choose from. The only time I felt it was crowded was in the pool areas. This is the third RC ship I've been on and don't remember feeling like the other two were so crowded.

I'm 46 and my kids are 8 and 10 and we like the convenience of the lanyards. Not sure how age plays into it.

A lot of people on the Oasis May 15-22 sailing have it as well.

We told him they were vaxxed and it didn't matter. All families with children under 12 had to wait on one line to get into the terminal, regardless of vaxx status, and everyone else got on the other line. Sky, Sea, and Star class did not matter either.

Pre-pandemic, I couldn't care less about boarding times. If people got there early, good for them and let them on. However, this time I was given several reminders about arriving no earlier than my boarding time, and that I wouldn't be let on if I arrived earlier. I felt like I was being punished for having children; bullhorn man was telling families without children to go on a separate, much shorter line and we had to wait on the "people with children" line. Both of my children are fully vaccinated; we had their vaxx cards as well as their negative test results, plus we were sky class (I don't know if that makes a difference, but it didn't to the staff at Cape Liberty), but we still had to wait. Anyway, it ended up being a minor annoyance, but I wanted to get on the ship ASAP since you can't start booking shows and events until you are officially on the ship. I just know for my next cruise not to expect a supereasy check in due to me bringing my offspring.

They didn't enforce it at Cape Liberty for Oasis last Sunday, and I was bit pissed off about it. We had a 10:30 check-in time, got there at 10:40, and the line was insane. We had our fully vaxxed children with us but still had to wait in the long line of people who had vaxxed and unvaxxed children while people without children were in a separate line. It didn't matter what anyone's check-in time was; I was told there were people there at 9:30 to board, even though the earliest boarding time was 10:30. And there were many people who had later boarding times waiting on the 10:30 line. In the long run, it was a very minor issue, but when they stress that you must not get there earlier than your check-in time, it was annoying.

We just got back on Sunday and I should be "graduating" to platinum. I know it's not such a large difference in benefits from gold, but I still wouldl ike the credit. About how long does it take after you get back for the points to reflect in your profile?

We were on Oasis last week and the bartender made our kids frozen virgin coladas; we hadn't even asked.

The same happened to me and they offered me future cruise credit. I didn't contest it, as we are sailing again in August and I can use it toward that.

I bid verrrrry slightly above minimum on a 1 br Grand Suite and minimum on a 2 br Grand Suite on Oasis of the Seas. This was for the 5/15 sailing, which I believe sailed at about 90% capacity. I ended up winning the 2 br. There were other people in my sailing's FB group that bid hundreds higher on the 1 br that didn't get it. I'm not sure how it all worked out, but it seems like there's not always a rhyme or reason. Maybe the cabin you already have and how many people bidding on upgrading to that cabin type has something to do with it, as well as your own bid.