 Posts

534

Joined

Last visited
Done's Achievements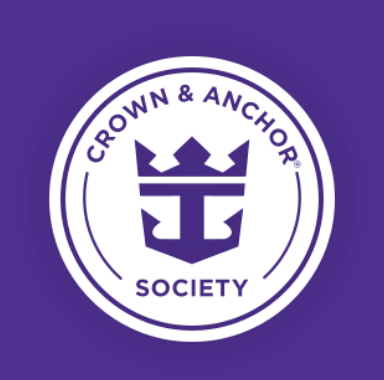 Diamond Plus (6/7)
440
Reputation
VeronicaS1970 reacted to a post in a topic: I wish the website let you choose your specific date/week

I will bid this forum continued success. I do not belong here.

Royal Caribbean enabled the increase in the number of higher tier cruisers with their Crown And Anchor double points bonus promotion. Now they have to figure out how to live with it.

This is a Royal Caribbean Group IT culture issue. Celebrity hold times are no better. What I find especially bad is Royal Caribbean and Celebrity SHARE the same authorization servers. I have logins on each cruise website and use the same user name for both. They must have the same password. If I change Royal's password I have use that password to login into Celebrity. Of concern is if someone hacks the Royal Caribbean database and steals sensitive information does that imply a person who has only sailed on Celebrity, never on Royal, has had their data compromised as well?

We experienced Tampa Bay closed due to fog quite a few years ago while on the ship (Jewel). The captain announced, "I have bad news and good news. The bad news is Tampa Bay is closed to ship traffic due to fog. No time estimate as to when it might clear. The good news we are first in line to enter the Bay when it re-opens!" He also warned us we were at least 2 1/2 hours from being docked once Tampa Bay was cleared for traffic. We were out of cell phone range and ship WiFi didn't exist so we no had way to work with our airline to reschedule a later flight. We were not docked until close to 4:00 pm and we were able to get on the last flight out of Tampa to Chicago. The terminal was a nightmare with 2.2K+ passengers getting off and 2K+ passengers waiting to board.

And so it continues...... After the customer service person updated our sailing, they sent an updated invoice. It did not show any of the discounts we originally had, no On Board Credit (OBC) we had before so I gave it a few days after the Thanksgiving holiday in hopes the IT systems needed to process transactions done in the holiday week. No such luck so after 40 minutes on hold it was all straightened out and the new invoice had all the items it did before. One thing I noticed was the OBC was allocated between us differently than before but it added up to the correct amount including the $400 added offered for the inconvenience of the change. I made the realization this new cruise would include Easter 2024 (March 31, 2024) which might explain the larger selection of corner Sunset Sky Suites available. Oh well. We decided to book a specialty restaurant for Easter and when I logged on the Celebrity website to do that I noticed our balance of the OBC changed and it was $800 MORE than it should be. Now the ethical question. I have this feeling we should get this corrected as it will come back to hurt us in some form. I did make the specialty reservation but we will make sure not to consume more OBC then we should be entitled to.

If that is the case the captain/crew on the ship have terrible ethics. According to the news reports, they conducted a ship wide search for him before reporting him as a possible overboard passenger to the Coast Guard. If they had video of the event and STILL delayed to notify the CG while conducting a search they knew was futile, that would be just BAD!

We have never been on Odyssey but have enjoyed 1/2 and full bath in a JS on Anthem and Ovation. In our case cabins 10210 on Anthem and 10612 on Ovation.

If you have a J1/J2 JS on the Quantum class (as Ovation is) then you will surprised to find you have a half bath and a full bath. It is nice to have two commodes.

I'm not sure about the servers but if I tip a bartender they all put the cash in a common bucket and I make the assumption it is shared by all the bartenders.

My concern is cruise line pricing going the way of some of the airlines where any service provided beyond an economy seat on a plane is fee based.

It is time to roll the increases in salaries into the cruise fare and NOT add on fees. The marketeers know the low cruise fare is the click bait.

To all of those who have asked, "Is my flight home too early?" This post is for you. This is a rare occurrence but ships arriving later than planned does happen. In this extreme case any flight home on Sunday is mute. On the bright side, given the surge of travelers on the Sunday after Thanksgiving, it might be a blessing.

Another Update: My optimism for switching to the reposition cruise was unfounded. We received a call from Celebrity on Tuesday afternoon (11/22) this week telling us our Southern Caribbean cruise had been cancelled and were offered a range of dates we could switch to, all on Silhouette in January - April 8, 2024. The current pricing and promotions we had booked would be honored as well as an additional $400 OBC for the inconvenience. I told the caller we couldn't decide right then and we needed to talk it over. I was told we had until this Friday 11/25 to make the switch with no change fees and they were not working on Thanksgiving. Our original cabin was Retreat class in a corner aft cabin on Deck 7. We called back yesterday and were able to move to the March 25, 2024 sailing in a Retreat class corner aft cabin on deck 9. We are retired so date switch is really no big deal.

We also avoid cabins directly above or below a public space. We booked directly under the pool deck a few years back and were awakened several time by sounds of deck chairs being dragged above us. I have read of others whose cabins were directly above or below a nightclub venue and the thumping of the sub-woofers were brutal.

More to add: I called Celebrity and used their automated system to get a confirmation of our booked sailing sent to us. I was curious what it would say after logging in finding no information about the current booked cruise. It now shows this cruise as a 13 Night Western Europe Transatlantic voyage. We embark on the same date, 4/22/24, from Ft Lauderdale and there are 3 ports of call, all daytime stops, at Bermuda, The Azores and Cobh, Ireland. Our final destination is Amsterdam. There are 9 sea days mixed in. It shows we are in the same Retreat suite with same price as the original 10 day voyage including all the perks and $800 OBC. I am intrigued, my wife not so much. My biggest concern is the weather and temperatures we would encounter in late April into early May in the Atlantic ocean. A decision to keep it is yet to be made.......