 Posts

487

Joined

Last visited
Recent Profile Visitors
The recent visitors block is disabled and is not being shown to other users.
stevendom57's Achievements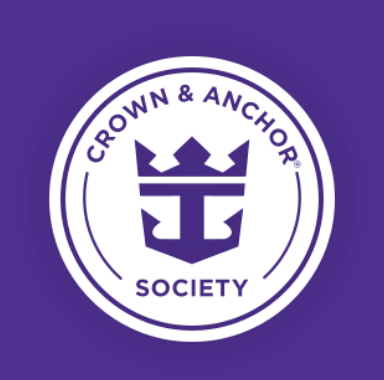 Diamond Plus (6/7)
378
Reputation
A few weeks ago we were on Allure OTS. The Schooner Bar had a young guy, Louis Couch, on the piano. He was a great entertainer and a really nice guy.

I have T-Mobile and like it. I agree and can verify everything that you said. But I didn't know about the free wifi on flights. How do I access this?

As a followup. My checked bag, with wine, arrived in my room and I did not need to go to the naughty room. It arrived an hour or so after my wife's, so I think it may have undergone extra scrutiny. Anyway, it got there.

How much does a Kraken Lava Flow cost as opposed to a normal Lava Flow?

Is it possible to get a cabin adjacent to the smoker's exhaust? Ahhhhh

Do they actually cook the BBQ onboard?

For a while I was playing the MyVegas slots on my computer to earn points for a free cruise. After a while I realized that the points required for a free cruise was growing faster than I could earn points in the game. So, now I have a lot of points, but not enough for a cruise. I have plenty for some OBC, though. Can I redeem and add this OBC to an existing cruise or must I book the cruise with the points initially? TIA Steven

Unfortunately not on Spectrum

My wife is addicted to mahjongg, but the American version of the game. We have been on five cruises and have never seen a mahjongg set onboard. I think there are several reasons, first they are not cheap like a deck of cards and there are a lot of fairly small pieces that can be lost, rendering the set useless. My wife has bought a travel set and brings it with her on cruises in the hope that she meets someone that wants to play. It is not possible to post something like "I am in cabin 13456, if you want to play mahjongg knock on my door" due to security concerns. That is a major problem. She has posted something in the card room like "meet here at 3pm", but no one has ever shown up. Once she met a group that wanted to play, but she soon found out that Chinese mahjongg and American mahjongg are similar but different enough to cause major problems. We have another cruise coming up and I am sure that she will bring her set. I hope she meets someone that wants to play.

Never mind. This was already discussed in another message https://www.royalcaribbeanblog.com/boards/index.php?/topic/38224-windjammer-omelet-station

I heard a rumor that there are no longer made to order omelets on Allure. Surely this is incorrect. Do they still have them?

My wife cannot open the balcony door

Except that RC clearly states "CBD Oil / CBD Products" are prohibited. https://www.royalcaribbean.com/faq/questions/prohibited-items-onboard-policy

I'm on Allure soon and noticed the same thing

Nope. I like to watch and laugh, I don't usually join in.