 Posts

404

Joined

Last visited
Recent Profile Visitors
The recent visitors block is disabled and is not being shown to other users.
stevendom57's Achievements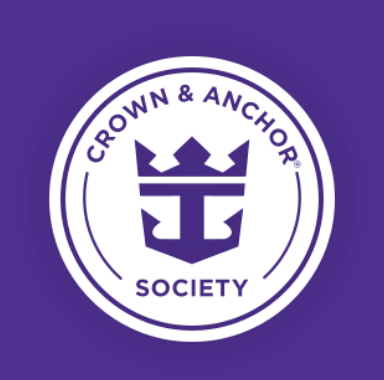 Diamond Plus (6/7)
334
Reputation
I am pretty sure that a travel agent can check room prices in this scenario, but not the hoi polloi like us.

You probably won't get coverage while at sea but you will have it in port, if you plan covers Mexico.

I am a big fan of Port Parking in Galveston. The last time we were there we parked in their new Lot C. This lot is east of the current terminal and it looks like it was purchased to have parking near terminal 10. That's where I'm going

On my Adventure OTS cruise in November there were signs indicating a max occupancy but these were ignored.

I prepay because it locks in the daily rate. If RC raises the rates, and that has happened in the last few years, you pay the old, lower rate.

I am getting ready to book my return flight for my first transatlantic cruise. I have never been to the Fort Lauderdale cruise port. If I book a 1:35pm flight out of MIA, I should have enough time to make it, right?

Check out PortParking.com. I like that it is completely covered and secure

Unvaxxed in balcony. Vaxxed in main seating area. No mask in main theater for vaxxed. Mask required in ice show even for vaxxed.

We did, with some caveats. Even though we had 2000 pax on board, the Windjammer was not open for supper. The MDR was nice, but I would have liked a little more free variety. We did not do any specialty dining, so it was the MDR. While I am getting a little aged for the water activities, the Flowrider is fun. For some reason the water slides were closed the entire cruise. The hot tubs were popular. There were enough deck chairs to thwart the chair hoggers, as we could always find some in the Solarium. Now that I have aired my complaints, I must say that we had a good time. It's not the same as pre-covid, but it was still a cruise.

I had a JS on Adventure OTS out of Galveston in November. I don't know if there was a special suite line there, the check-in was so fast it would have made no difference. Less than 30 minutes from dropping my car off at the remote parking lot to walking down the Royal Promenade.

If you are planning on buying some Cubans in Nassau I don't think they will let you board with them.

I had never been to Costa Maya / Mahahual either. I thought the golf carts would be a great way to get between the port and town. After going once I am glad that I did not rent the cart. There is really not much to see between the port and Mahahual and once you get to Manahual, you cannot drive the cart on the Malecon. You have to park it and walk anyway. While the roads seem to be relatively safe, I would prefer not to drive there. When I return in Feb 2023, I am going to do what I did a few weeks ago. I will look around the port, take a taxi to Mahahual ($4 per person, each way), look around, return to the port by taxi and spend more time at the port. I see no real reason to get the golf cart. YMMV.

Skagway and Juneau, you can just walk around. Victoria, not so much. Get a tour. Sitka, don't know, never been. When you are in Juneau, look into taking the helicopter tour that lands on the glacier. You can save a lot of money if you book through Coastal Helicopters, ours was $300pp instead of RC's $600pp. I am pretty sure this is that this is the same contractor that RC uses. The only thing you lose is the return to ship guarantee. We had the copter ride booked as early as possible and had hours to roam Juneau afterwards. I never felt like I would miss the ship. It is an very expensive excursion, but worth it. Your kids will love it if you can swing the money.

Jakejosa reacted to a post in a topic: CVS COVID testing: Is the Rapid Antigen Test acceptable for vaccinated passengers?

I did the rapid antigen test on Nov 10 for my Nov 12 cruise on Adventure OTS out of Galveston. RC accepted it with no question.

Here is what the new terminal construction is looking like on Nov 12, 2021. Taken from Adventure of the Sea.