Posts

495

Joined

Last visited

Days Won

1
Profile Information
Gender
Location
Interests

Formula One, Photography, Running, Dining Out
F1guynz's Achievements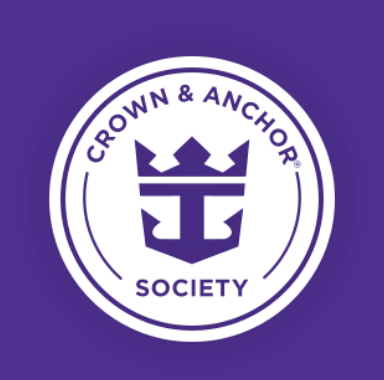 Diamond Plus (6/7)
590
Reputation
I sailed on Independence of the Seas back in 2019 and loved it so I would be happy to see a Freedom class ship down this way.

I don't think this will be a requirement as it is not part of the Australian protocols as 95% of passengers will need to be vaccinated. It would be a bit odd that while leaving Australia you wouldn't wear a mask and then at some point you would need to put one on to satisfy NZ requirements. I think in practice if this was the case then a lot of Australian's would not come to NZ on a cruise. Also once they were here doing shore tours there are a lot of places were a mask is not required (bars, cafes, outdoors etc.) so it just wouldn't make sense (not that that stops politicians passing unworkable laws).

There was also some positive news from Chris Hipkins (our Covid minister) who has said he expects cruise ships to be welcomed back by October. Apparently they will be defining the protocols within the next few weeks. Maybe I can get excited for our Ovation cruise to NZ in October now.

I am concerned our Government is so slow and cautious that by the time they make the decision to allow cruises to resume it will be too late for Royal to commit to coming here. Our Government has extended its "red light" settings for another two weeks at which time it will review again. The expectation is we will move in "orange settings" towards the end of April and maintain that setting until possibly our summer. It is possible they will relax the need to wear masks in orange but currently under orange rules they are mandatory when indoors.

Did you receive this as an email? We are diamond plus and I haven't seen anything yet. I was hoping to get a preview before we booked next week.

I have had this in the past and eventually the cruises were cancelled and then they refunded the cruise planner. At the time when the cruises disappeared I contacted Royal and they said they were doing some changes in the background which ended up being code for cancelling.

We are booked on this cruise. Originally it was a nine night but with lift and shift it became eleven for the same price. 'NZ will be opening to Australians from April 12th and the rest of the world soon after so things are looking positive.

Yeah, I saw that, I wonder if they will do Fiji and maybe the Cook Islands as they are both open. Also now there is a restart date the unvaxxed in the Islands might be incentivised to get the jab so they can start welcoming tourists. It would appear that cruise passengers will be 95% vaxxed.

Looks like finally some good news

What will be interesting will be when Perfect Day at Lelepa opens as it does not make sense to me to invest all that money and only have a couple of ships visit maybe a couple of times a week for 6 months. I would have thought at that point you would want at least one ship year round to make it viable. Maybe then we can get Oasis of the Seas as it is the oldest ship and the U.S will get Oasis 6.

Oh I missed that announcement about Allure, pity I am ready to try an Oasis class ship without having to go to the U.S I would be happy to go out of Auckland on Enchantment although apart from the odd P&O ship we don't really get many departures out of Auckland like we used to.

I think NZ will be on board as 75% of people want to see tourism resuming and cruising is a big part of that. We have a cruise booked to the Islands next year in the Royal Loft suite so fingers crossed it goes ahead. Seeing as Allure is missing from the US schedule I hope we get her down our way in 2023/24 when the new season is announced in a couple of weeks.

Hi, Yep no cruising and vaccine passports in use at the moment. No omicron in NZ yet but that will be here within the coming weeks I am sure. Hopefully the beginning of the end of restrictions and we just learn to live with it. I definitely agree about the GS on Quantum ships, I can see what the concept was when they put the wall in to separate the bed from the living space but it just makes the whole room feel so claustrophobic compared to the non-quantum ships even though the square footage is not that different. We have booked the Royal Loft Suite on Quantum next year to try something new, I don't think space will be an issue with this cabin , just have to hope the cruise will go ahead next April. We are also keen to book the Crystal Endeavor to the Antarctica some time in the next couple of years to experience a once in a lifetime holiday.

We have booked both Junior Suites and Grand Suites on Explorer and Voyager. Last time we were on Explorer the suite lounge was on deck 10 tucked away with with no windows so unless you really want a cabin with a little bit more room and a bigger bathroom I would stick with the JS. Otherwise you are paying quite a lot extra for access to a lounge and concierge which the primary amenity for GS and above. It would be cheaper to buy the unlimited drinks package than effectively pay for lounge access. Oh I do also remember you get access to Chops for breakfast in a GS if you don't want to face the masses in Windjammer. 'All that being said the Grand Suite is still a really nice option if you want to treat yourself. It really depends on what is important to you.