Posts

473

Joined

Last visited

Days Won

1
Profile Information
Gender
Location
Interests

Formula One, Photography, Running, Dining Out
F1guynz's Achievements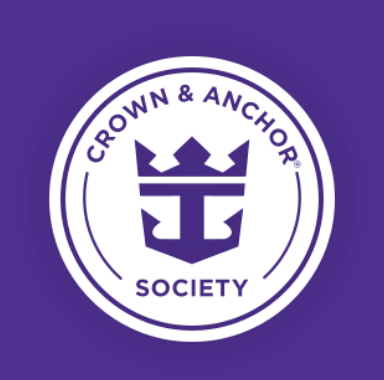 Diamond Plus (6/7)
559
Reputation
We are booked on Quantum for 2023, I hope things are nearly back to normal by then otherwise we will be in trouble.

Princess cruises has now cancelled Australian cruises through to 19 December 2021. https://www.prnewswire.com/news-releases/princess-cruises-cancels-australia-cruise-holidays-through-december-19-2021-301323790.html I assume Royal won't be too far behind. I have paid for all our cruises in full to optimise the 125% fcc to use when we rebook.

I am assuming our Transpacific in April will be cancelled eventually which will be very disappointing as the whole extended family was going. Even though we are fully vaccinated it is very frustrating but being able to plan anything with any certainty.

Yeah, we were due to be on Ovation from 3rd - 23rd November. We are also the Transpacific in April but that is not too good either. Looks like we will have to wait until next season

We have 3 booked for November which were originally last November.

No surprise really but final payments have been suspended while RCI review port closures and possible changes/cancelations.

It depends on the country you are in. In Australia or New Zealand you lose the whole deposit which is either $200 or $400 depending on the length of the cruise. When booking a non refundable cruise you will see the fine print by clicking on cancellation policy on the guest information screen of the booking screen.

I see she was sold to Azamara's cruises new owner's

Nope, unfortunately its never a Victoria's Secret model charter cruise

Princess cruises have cancelled all their Australia/New Zealand cruises until 31st May 2021 so I don't think it will be too long before Royal follows suit.

Hi @squeak0279, Welcome to the forums. Sorry to hear about the cancellation of your cruise. We have also had one of cruises cancelled and another shortened due to the changes in ship deployments. You can read about the changes here. https://www.royalcaribbeanblog.com/2020/10/21/royal-caribbean-will-redeploy-six-cruise-ships-winter-2021-2022

Our Ovation cruise in November next year was cancelled due to a "charter", in reality it is now a new 7 night cruise to Queensland.

Thanks, especially annoying when it was our first Star Class booking and part of our honeymoon cruise. Having said that, here in NZ we are talking about keeping the borders closed until the end of next year so I am not sure how many cruises will actually go ahead.

Frustratingly the second part of our B2B cruise in November next year to the South Pacific has been cancelled and the first half to NZ has been reduced by 1 day. This is so annoying as this is the third time our booking has been cancelled since February 2019, most of the previous booking cancellations were not due to Covid either. It is starting to feel like a budget airline with all the cancellations we have had over the last 18 months. Not much in the way of compensation either, $100 for a suite, but with all the previous cancellation we already had $1000 NZD of OBC so a bit more doesn't really make a difference.

@mattymay I have been booking cruises like that. I paid in full for the original cruise in October that I knew would be cancelled. I will now take that FCC and book a December cruise in Australia as I know that it almost certain it will be cancelled. I plan to build up the FCC booking a more expensive cabin each time to create a larger FCC each time to ultimately pay for our star class on Ovation at the end of next year or our TP in 2022.